You are now in the main content area
Research & Innovation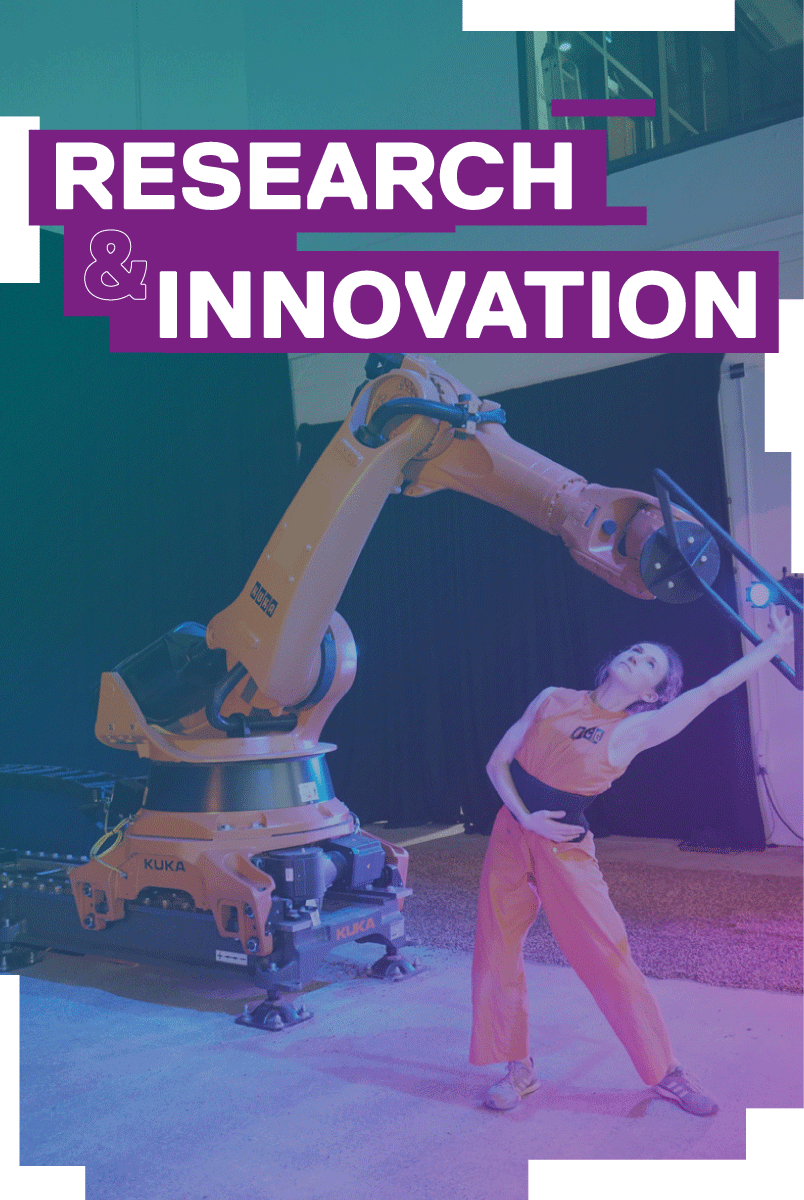 The Creative School is an international leader in practice-based research, creative scholarship, and design thinking, grounded in a meaningful commitment to equity, diversity, and inclusion. Embracing a transdisciplinary approach, we leverage our broad range of research expertise to partner with academic institutions, community organizations, and industry leaders to create global solutions for real world change. The scope of scholarly, research, and creative activities in The Creative School is far-reaching: its faculty and graduate students investigate field-defining research questions in a variety of modalities from publications, reports, and policy documents; films, television programs, story design, and new media production; to designs, performances, exhibits, and installations.
Interdisciplinary Research & Innovation Space

Media & Communication Innovation
Dimensions Pilot Program
The Dimensions Pilot Program is a federal initiative supported by all three federal research granting agencies to support post-secondary institutions seeking to increase equity, diversity and inclusion (EDI) in scholarly, research and creative (SRC) activities.
Reem El Asaleh
Dimensions Faculty Chair, The Creative School
reem.elasaleh@ryerson.ca