You are now in the main content area
Research & Innovation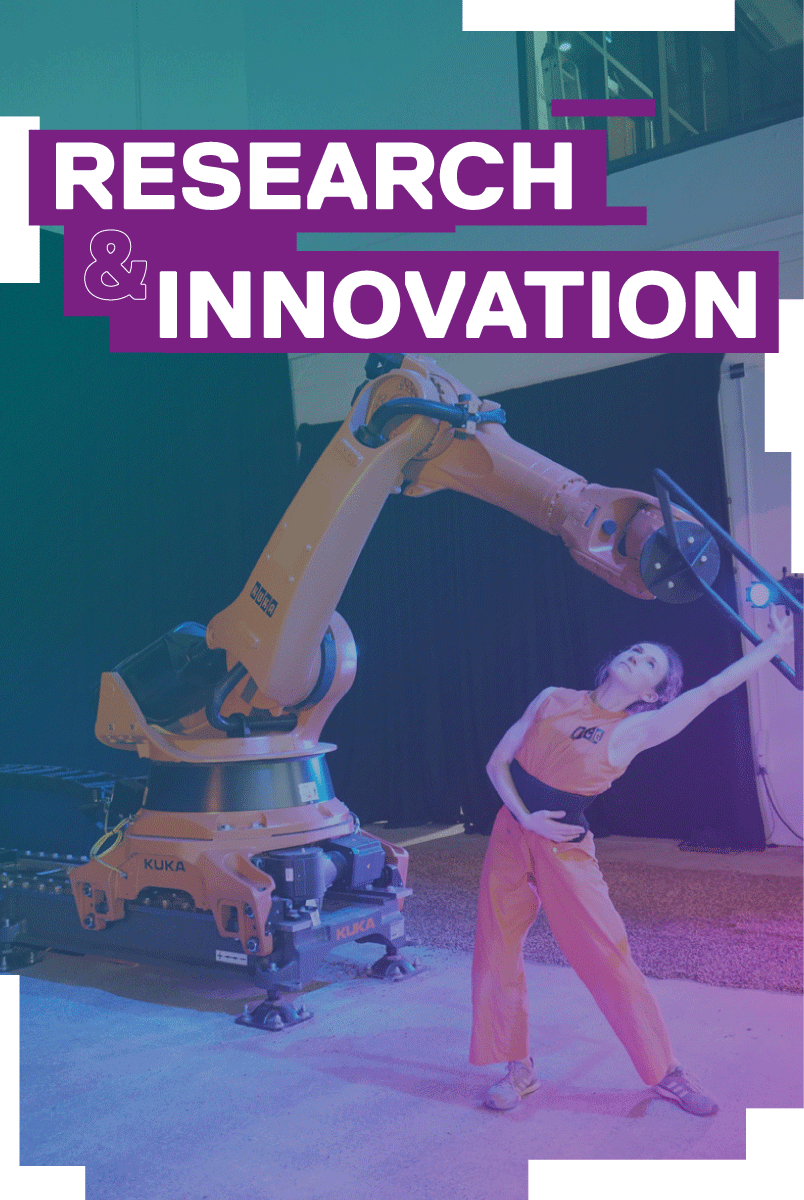 The Creative School is an international leader in practice-based research, creative scholarship, and design thinking, grounded in a meaningful commitment to equity, diversity, and inclusion. Embracing a transdisciplinary approach, we leverage our broad range of research expertise to partner with academic institutions, community organizations, and industry leaders to create global solutions for real world change. The scope of scholarly, research, and creative activities in The Creative School is far-reaching: its faculty and graduate students investigate field-defining research questions in a variety of modalities from publications, reports, and policy documents; films, television programs, story design, and new media production; to designs, performances, exhibits, and installations.

Explore our research expertise at The Creative School

Media & Communication Innovation
Saagajiwe — Championing Indigenous Knowledges
Saagajiwe is The Creative School's home for participation, action, and research in Indigenous creative practice.
Named after the Anishinaabec word for "the emerging light of dawn", Saagajiwe was founded in 2017 with the mission of facilitating Indigenous creativity, thought, and culture. Saagajiwe supports Indigenous creative expression, curriculum development, the preservation of Indigenous language, and the creation of safe spaces on campus.
In 2022, Saagajiwe launched SIKOSE, an open source Indigenous knowledges encyclopedia. SIKOSE is a robust collection of audio, visual, textual, graphic, performance, and experiential learning resources focusing on Indigenous Studies. SIKOSE supports a collaborative network committed to the continued development and collection of resources for Indigenous learning, teaching and research.
The Dimensions Pilot Program is a university-wide initiative developed to create transformational change within the research ecosystems of post-secondary institutions by identifying and eliminating obstacles and inequities.
Supported by all three federal research granting agencies, the Dimensions Program seeks to improve equitable access to funding opportunities, increase equitable and inclusive participation, and embed EDI-related considerations into research design and practices.
The Creative School's Dimensions Faculty Chair is Dr. Reem El Asaleh. Dr. El Asaleh has produced several publications that elaborate on colour characterization and server technology innovations in the graphic arts industry. Currently, she is researching the challenges in adapting innovative technology such as AI applications in the graphic arts industry. As a woman who faces the challenge of balancing teaching, research and service work with raising three children, she hopes that the Dimensions program will support those in similar situations who are doubling their efforts to match more privileged faculty in similar positions.