South Asian alumni blaze a trail in Toronto's creative scene
Shanelle Kaul and Mani Jassal share their experiences as a TV personality and a fashion designer
December 20, 2022
Journalism alumni Shanelle Kaul and Fashion alumni Mani Jassal started their journeys in the creative industries at The Creative School. Kaul, who graduated from the Journalism program in 2012, anchored and reported for CP24 until earlier this month, and Jassal, who graduated from the Fashion program in 2013, created her own fashion label called Mani Jassal Designs Inc. In October, the two collaborated when Kaul invited Jassal onto CP24 Breakfast to talk about her brand's pop-up at Holt Renfrew for Diwali.
Navigating the industry as women of colour
As women of colour, their experiences in their respective programs and fields have taught them about their own identities and how to make changes going forward. For Kaul, becoming aware of different experiences and intersectionality is the first step to creating a more diverse industry.

"You have to remember that people typically create spaces for themselves," she said. "So if the architects of your industry don't look like you - you are inherently going to have a different experience in that space. What I've found helpful in those situations, is to find mentors to lean on, to help me navigate how to create change in my little world."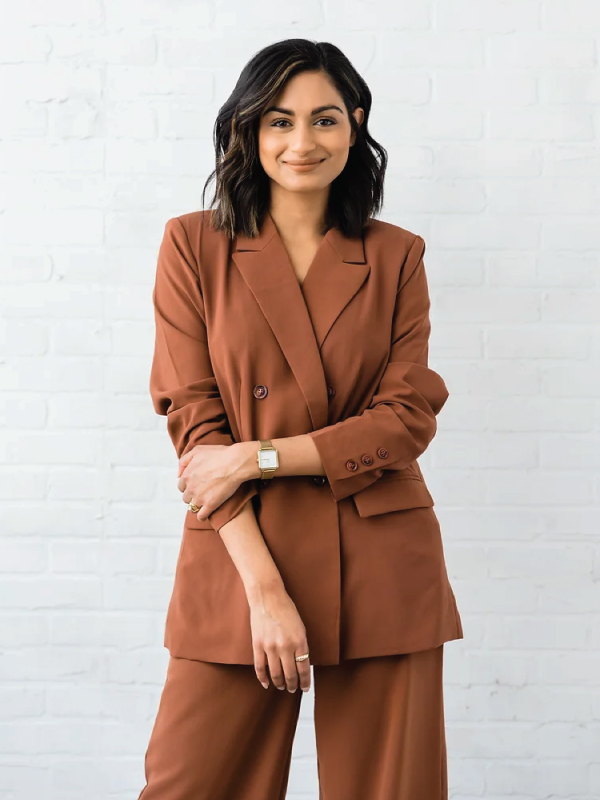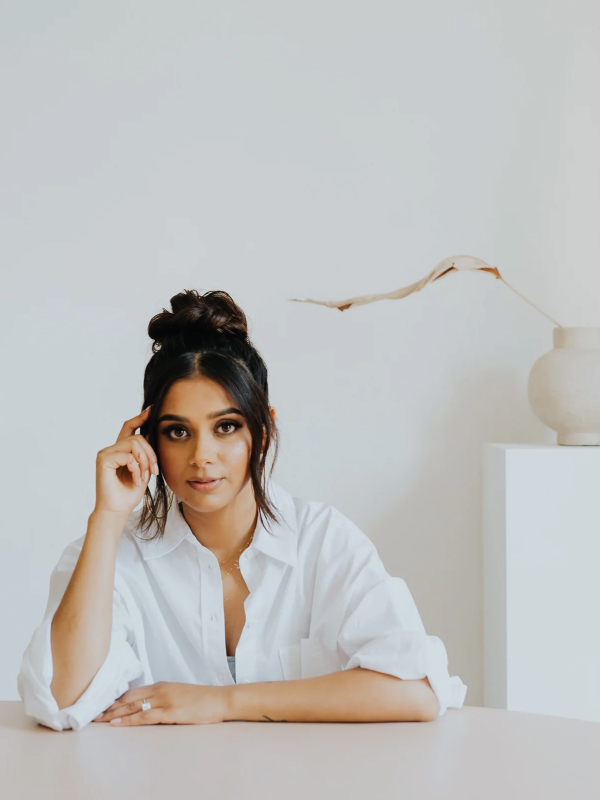 For Jassal in the fashion industry, she says she was caught in a crossroads between embracing her South Asian heritage and designing for a Western market. However, with time, she says she's realized she doesn't have to choose between the two.
"Canada's very diverse, so are we saying that the Western market is the only one I should be aiming at? I found it really hard to navigate that, because I didn't completely fit in with the Canadian fashion industry but I also wasn't considered traditional enough in the Indian industry," she explained. "In the beginning, it was hard, but you have to push through and persevere. I think it's just about pushing boundaries, and paving a way for yourself."
Advice for students
As former students of The Creative School, Kaul and Jassal both know what it's like to be a new student eager to join the industry. With years of experience in the fashion industry under her belt, Jassal says that the most important thing is to be true to yourself.
"If you're specifically looking to break into design, I would be true to yourself. The fashion industry is so saturated, with so many people, so what's going to help you stand out is being unique and embracing your own identity and experiences," she said.
As someone who has struggled to fit in within her industry, Kaul acknowledges that authenticity can be challenging.
"When you enter a space or industry that doesn't reflect your own culture or community, being authentic can be uncomfortable," said Kaul. "You might feel like you have to fit a certain mold to be accepted. I struggled with that in my early years in television - being scared to share parts of my identity that weren't mainstream. Now, all these years later, I realize authenticity is truly my greatest power."
Although there are shifts happening in the creative industries in terms of diversity and representation, Kaul says there's still ways to go. In her own career, she says creating representation isn't just about being present physically, but prioritizing pitching stories featuring underrepresented communities should also be at the forefront.
"I'm most proud of the stories I tell about my own community. The biggest compliment I get is when someone tells me they watched my work and they felt seen or heard," she said. "Sometimes those stories have the biggest impact, and are the most rewarding. I think step one was getting a seat at the table. Now that we're there, we need to occupy space, by elevating voices that aren't traditionally represented in mainstream culture. I'm working on editorial representation - not just optical representation."

The Creative School at Toronto Metropolitan University
The Creative School is a dynamic faculty that is making a difference in new, unexplored ways. Made up of Canada's top professional schools and transdisciplinary hubs in media, communication, design and cultural industries, The Creative School offers students an unparalleled global experience in the heart of downtown Toronto.