Innovation Studio concludes successful creative three-week summer camp
Summer Studio Camp offered participant-driven learning opportunities to the creative community in Toronto
September 13, 2022
This summer, The Creative School's Innovation Studio established their first creative camp for adults, called the Summer Studio. With the aim of exploring creativity, community building and innovative design practices, selected participants spent over three weeks in a choose-your-own-adventure style programming led by the artists, creators and professionals from The Creative School Innovation Studio, The Design Fabrication Zone, The Transmedia Zone and The Fashion Zone.
The Summer Studio featured over 100 hours of programming, with more than 40 campers, 50 staff workshops and 20 camper + member workshops. The participants came from many different disciplines and included a mix of students, alumni, and contract lecturers, as well as poets, designers, djs, artists, architects, engineers and podcasters.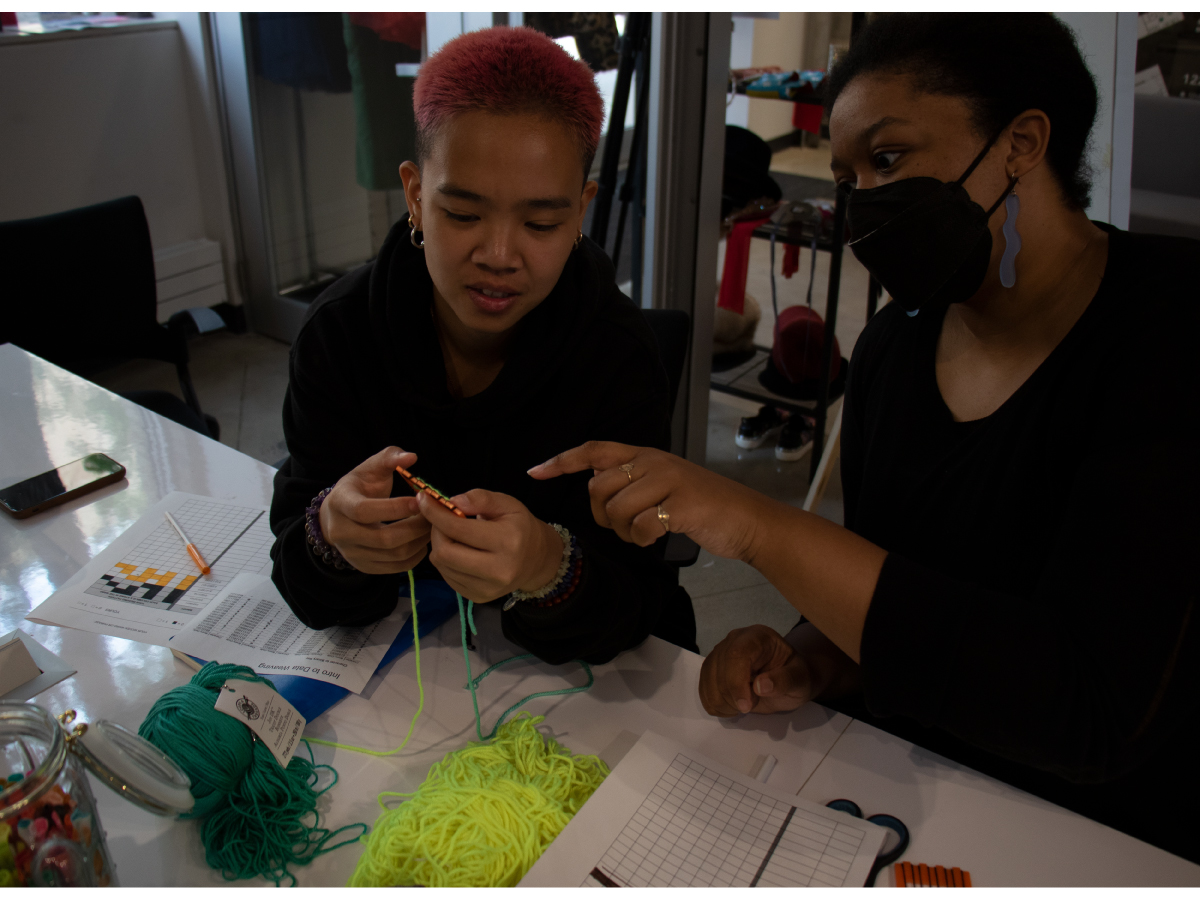 Workshop offerings comprised morning, afternoon and evening sessions and included introductions to 3D printing, fabrication and woodworking basics, toy innovation and design, circuit building, textile art, sustainable practices in the fashion industry, advocacy and disruption in arts and media, among others.
Pillars of learning and exploring
Camp Summer Studio was built on the idea of the concept of an unconference, which the team describes as a participant-driven environment designed to avoid hierarchical aspects of traditional conference structures.
The idea for a creative summer camp was spearheaded by Ashley Jane Lewis, manager of The Design Fabrication Zone and co-director of the Innovation Studio, and Erin Kjaer, operations and program manager of the Innovation Studio.
"As soon as Ashley suggested the camp, we knew it would be a wonderful way to build connections, both on campus and across the wider community," recalls David Gauntlett, Canada Research Chair and Director of the Studio.
Supported by the Fashion Zone, Transmedia Zone, and Studio members, the Summer Studio encouraged participants to bring their own creative passions, and learn from others.
"The Studio as a whole is all about building community and finding ways for innovation to grow from the places where our creative practices overlap with one another, and so when we were designing the experience that would become camp, we knew exactly where to start," explained Kjaer. "The unconferenced structure provided for a perfect blend of community, skill building and creative chaos, fueled by the energy of our staff and members but really ignited by the campers who joined us for three weeks of programming!"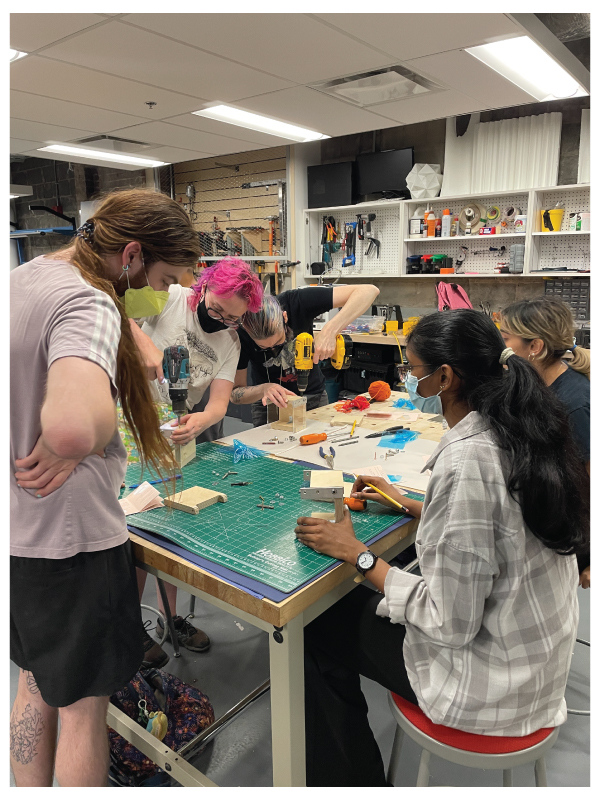 One of the most difficult things about being a creative in the industry, Lewis says, is finding low stakes, high value places to test your ideas.
"At Summer Studio we gave attendees both an eager audience and an opportunity to participate in emerging projects, workshops, discussions and ideas. Just two months later and so many of these experiences have *already* evolved to take the form of installations, course proposals, workshops and topics for talks! That was the hope so it's thrilling to see the impact really making a splash in the industry," Lewis said.

The camp took place from July 5 to July 22, with participants having access to various workshops and seminars, as well as networking opportunities with industry experts and professionals. Most of the camp activities took place in person at the Innovation Studio and TMU campus, with limited offerings taking place on Zoom.
The Creative School at Toronto Metropolitan University
The Creative School is a dynamic faculty that is making a difference in new, unexplored ways. Made up of Canada's top professional schools and transdisciplinary hubs in media, communication, design and cultural industries, The Creative School offers students an unparalleled global experience in the heart of downtown Toronto.