Fashion alum and PhD in Media and Design Innovation student hosts solo exhibit at Quest Art Gallery
Justine Woods' display is centered around Indigeneity as it relates to art and design
June 21, 2022
Justine Woods, a fashion alum and current doctoral student in the Media and Design Innovation PhD program at The Creative School, has a solo art exhibit on display at the Quest Art Gallery in Midland, Ontario. Her exhibit, titled I love you as much as all the beads in the universe: a garment-based inquiry into re-stitching alternative worlds of love, is an amalgamation of decolonial love through garment construction and beadwork as a practice-based method of inquiry.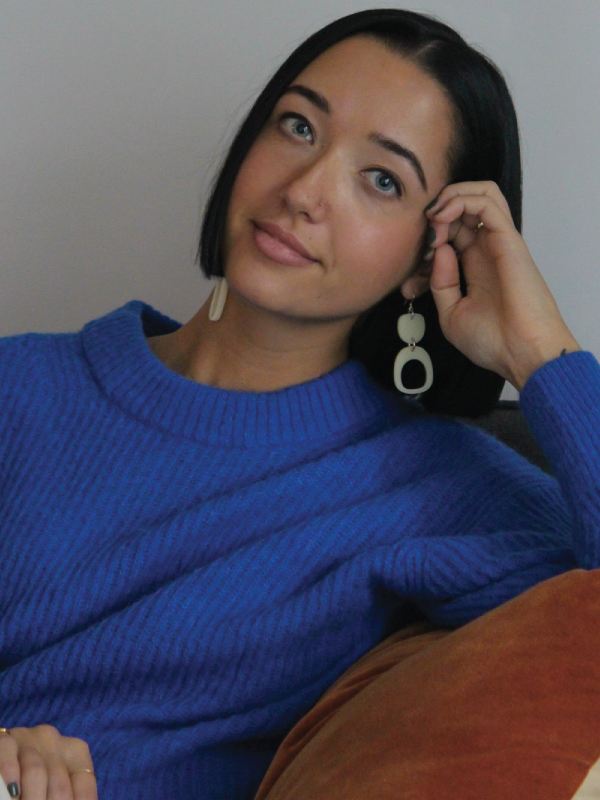 Woods is an Indigenous garment artist, designer, creative scholar and educator, whose research and design practice centres Indigenous fashion technologies and garment-making as practice-based methods of inquiry toward re-stitching alternative worlds that prioritize Indigenous resurgence and liberation. She is a Penetanguishene Aabitaawikwe (Halfbreed) from the Georgian Bay Métis community.
From inception to curation
Woods says the title of her exhibit came to her during the beading phase of her work, where she was sitting across from her mom, who was helping her to edge bead the reverse-facing seams on each garment.

"It took us five full days to edge bead all four garments. Over those five days, there was a moment where she paused and said, 'Justine, I love you as much as all the stars in the sky,'" she explained. "This was a phrase my mom said to me often since I was a young child. This phrase inspired the title."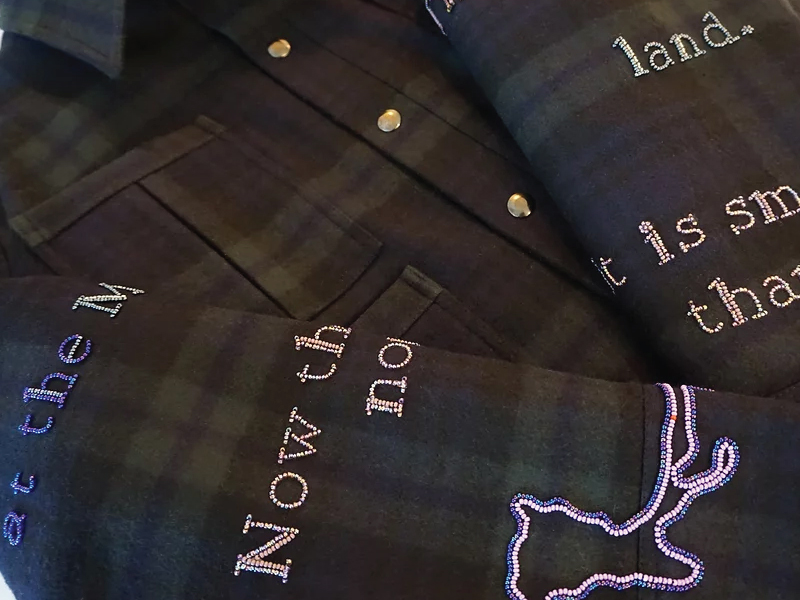 The artistic production of Woods' work re-frames patterns, garment construction and stitching methods. Her work shares a contemporary perspective on Indigenous cultures and aesthetics, and describes Indigenous design as constantly evolving.
"Indigenous design is informed by on-going evolution and innovation and this body of work contributes to a collective offering that is pushing the boundary and expanding the definition of what is Indigenous fashion and what is Indigenous design," she said.
The art exhibition was initially presented in partial fulfillment of the requirements for a degree of Master of Design at OCAD University, in which she graduated last year.
As a PhD student now, her work continues to thrive at the intersection of Indigeneity and design. Woods' research continues to focus on Indigenous design practices, as it relates to fashion and garment production within decolonial and relationship-based contexts.
Audience takeaways
For those who are unfamiliar with Indigenous art and design, Woods says she hopes her work can serve as a praxis towards building alternative worlds of love that honour, celebrate and mobilize Indigenous internationalism, intercultural solidarity, co-resistance and liberation.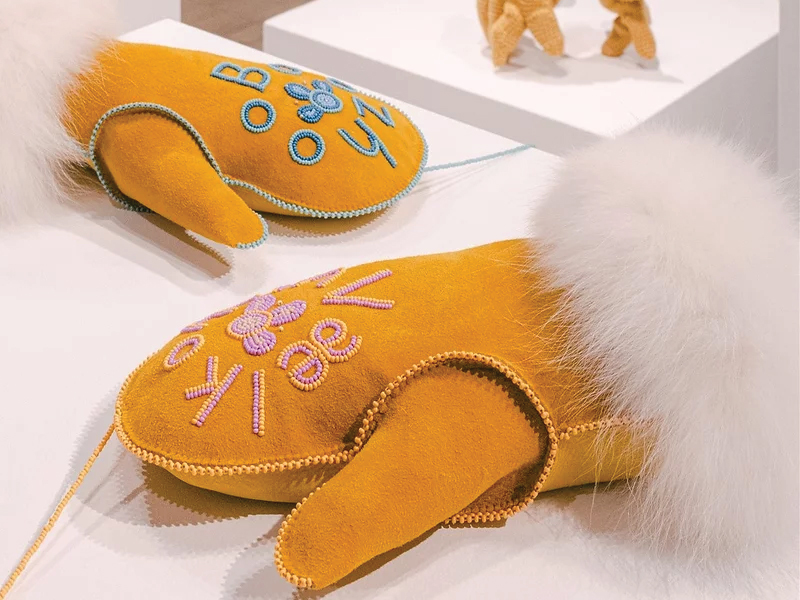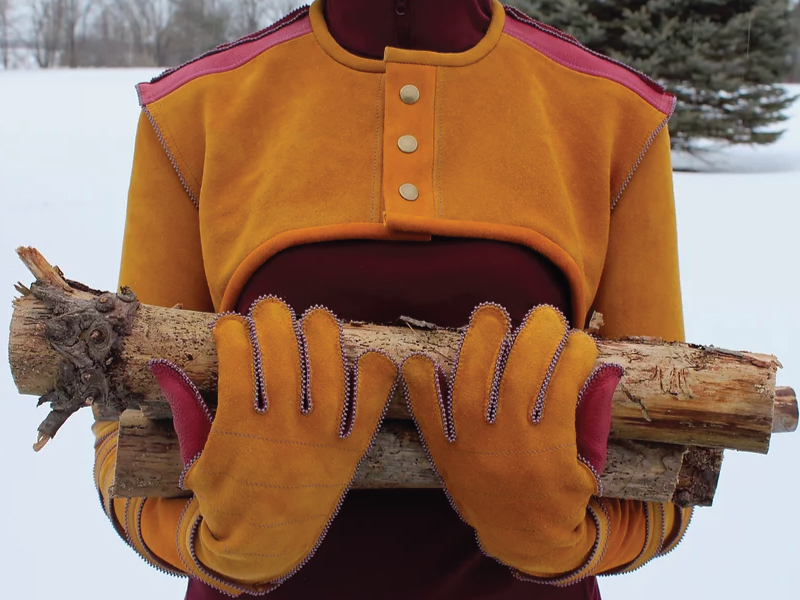 "The body of work is made first and foremost for my family and my community. I hope they feel love - the love we all hold for each other, for our diasporic bodies and for the land(s) that have held our community in the past, present and future," she said. " I hope that my family, my community and my future ancestors see themselves in this work and recognize the expansive possibility decolonial love has in setting us free."
I love you as much as all the beads in the universe is taking place at the Quest Art Gallery in Midland, Ontario until July 3rd. To learn more about Justine Woods and her work, visit her website. (external link, opens in new window)
The PhD in Media and Design Innovation is a distinctive doctoral program for individuals in media, design and creative fields. Through practice-based methodology, the program prepares graduates to be intellectually agile creative professionals with a strong capacity for in-depth innovation and problem-solving. The program is targeted towards those who want to explore research questions through hands-on practice.

About The Creative School at Toronto Metropolitan University
The Creative School is a dynamic faculty at Toronto Metropolitan University making a difference in new, unexplored ways. Comprised of Canada's top professional schools and transdisciplinary hubs in media, communication, design and cultural industries, The Creative School offers students an unparalleled global experience in the heart of downtown Toronto.