Documentary Media MFA student explores Toronto's new mental health crisis response in new film
Luke Galati's latest film, 'When We Reach Out, Who Should Respond?' will screen at Get Reel Film Festival at TIFF Bell Lightbox in June
May 24, 2022
Journalism alum ('17) and current Documentary Media MFA graduate student Luke Galati took the bold step of documenting his own struggles with mental health in his latest documentary film exploring the newly launched Toronto Community Crisis Service pilot project (external link, opens in new window) . The new initiative will see trained crisis support specialists respond to mental health crisis calls and wellness checks that were previously handled by police, a shift towards a community-led and trauma-informed response. The film, When We Reach Out, Who Should Respond? (external link, opens in new window) will screen as part of Stella's Place Get Reel Film Festival (external link, opens in new window) at the TIFF Bell Lightbox, and available via online streaming from June 6th to June 17th.
His first film, Eastern, chronicling the final chapter of the Eastern Commerce Saints, Canada's well-known Canadian high school basketball program, won Best Documentary Short at the Toronto Short Film Festival in 2016.
Galati, a Documentary Media MFA graduate student in the School of Image Arts, feels well prepared as a storyteller equipped with journalistic skills as a School of Journalism graduate.
"I chose to come back to The Creative School because I had a really great experience in my undergrad in the School of Journalism. I found it was a very supportive community and really loved my professors. When it came to documentary storytelling it was the best option by far. I wanted to go somewhere that would push me to become a better filmmaker and coming back to Toronto Metropolitan University was a great way for me to take that next step in my career."
The film team also included musical composer and IMA alum Matthew Kinahan ('15) and current fourth-year film student Max Mezo as the cinematographer.
Mental health and policing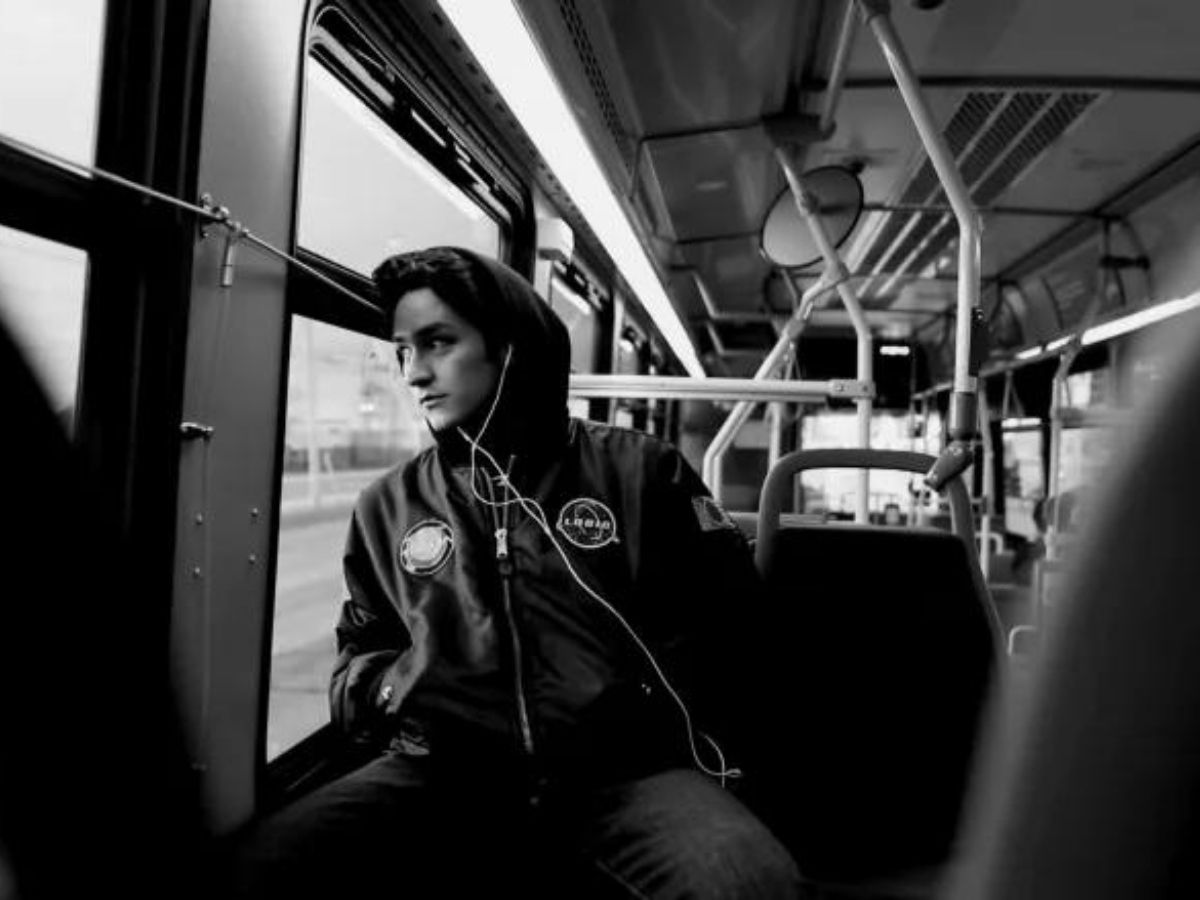 The Toronto Community Crisis Service pilot project (external link, opens in new window) was unanimously approved by City Council last February with the objective of providing an alternative, civilian led model of support to those in mental health crisis situations. The pilot launched this past April in response to growing public concern and calls for change in how mental health crises are handled by the city. The new pilot project will feature mobile multidisciplinary teams of trained crisis support specialists (e.g. community health nurses, crisis counsellors, harm reduction workers, peer workers) that will be available to respond to non-violent mental health emergencies.
Galati's film provides a rich depth of context behind the push for alternative models of crisis response through informative interviews with community members most actively involved in advocating for change. He credits Stella's Place, a charity providing free and innovative mental health services for young adults in the G.T.A., as a key supporter of the film. "Stella's Place supported me by providing funding for the film and that was really meaningful," says Galati.
Documentary filmmaking as vehicle for change
Galati, who opens up about his own challenges with mental health and a tense interaction with police in the film, feels this documentary will help to show successful alternative models in first response.
"I definitely hope the impact of the film is for other cities that are considering changing their approach to mental health crisis intervention around the world to see that change is possible," says Galati.
He also believes the film will advocate for those with mental health challenges as deserving of compassionate care and help, demonstrating how those affected by mental health challenges can be a key part of the conversation.
"I hope that the film shows that people who, like myself, have struggled with mental health challenges, that they can also create really meaningful, important work and that we can tell our stories ourselves," asserts Galati.
Creativity and meaningful change
Galati's next goal is to get his film distributed and make as much of an impact as possible. He is hoping for a lengthy film festival run and distribution deal. "I just want the film to reach as many people as possible," he says.
He also shares what creativity means to him. "Through creativity I can express myself and make a difference. I can create work that has a positive message, something that is meaningful."

About The Creative School at Toronto Metropolitan University
The Creative School is a dynamic faculty at Toronto Metropolitan University making a difference in new, unexplored ways. Comprised of Canada's top professional schools and transdisciplinary hubs in media, communication, design and cultural industries, The Creative School offers students an unparalleled global experience in the heart of downtown Toronto. https://www.ryerson.ca/the-creative-school/