New director of Indigenous research and creation centre Saagajiwe Dr. Thohahoken Michael Doxtater shares vision
Emphasis on student learning and engagement to support Indigenous creativity
February 01, 2022
Associate Professor of Indigenous Creative Practice Dr. Thohahoken Michael Doxtater (opens in new window) has been newly appointed director of Saagajiwe, an interdisciplinary centre for Indigenous research and creation at The Creative School. Dr. Doxtater will take over from Dr. Lila Pine who originally established Saagajiwe and served as director since its inception in 2017.
Dr. Doxtater comes from the Six Nations of the Grand River territory and his first language is Kanyen'kéha. He received his PhD from Cornell University and is an associate professor in the School of Creative Industries and the School of Image Arts. In addition to his academic appointments at The Creative School, he is also a leading communications specialist, an award-winning documentary producer, and above all, a visionary Indigenous leader.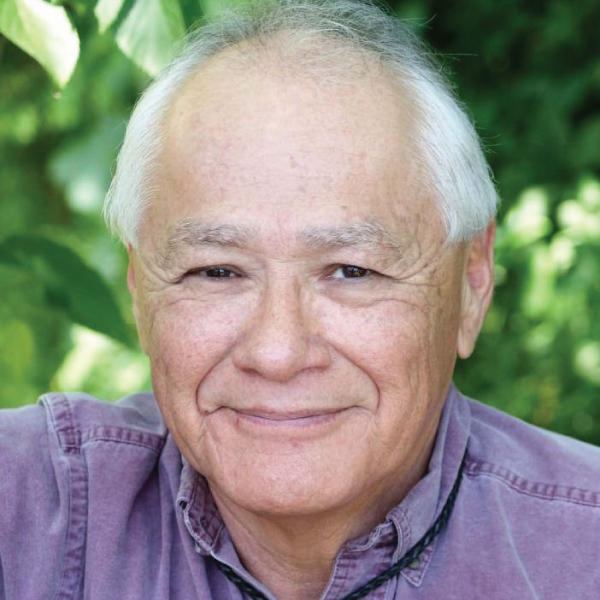 "The Creative School is looking forward to continuing working with Saagajiwe under the leadership of Dr. Thohahoken Michael Doxtater to create a space for the Indigenous community at the university and celebrate creativity that comes from our founding nations," says Dean Charles Falzon.
Named after the Anishinaabe word for the emerging light of dawn, Saagajiwe was founded in 2017 with the mission of facilitating Indigenous creativity, thought and culture. The centre supports Indigenous creative expression, curriculum development and the creation of safe spaces on campus.
I see it as a creative hub for Indigenous students and faculty to work together to bring about meaningful change for all our relations.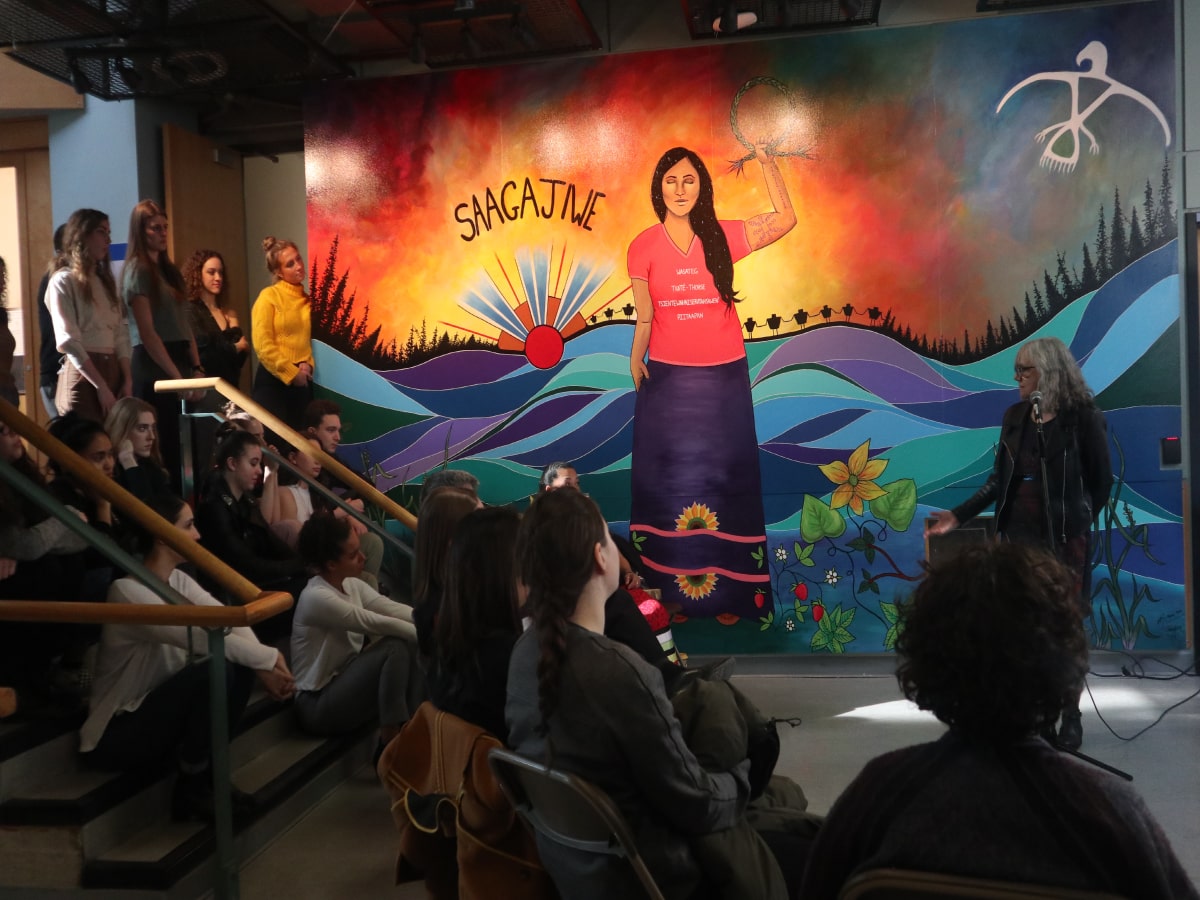 In the hands of an Indigenous visionary
After years of leadership, Dr. Lila Pine, the former director of Saagajiwe, said she is grateful to leave Saagajiwe in the hands of someone who is an Indigenous language speaker, relates to students, and is a creative visionary. She said it was always her intention to bring fluent
Indigenous language speakers into Saagajiwe in order to access Indigenous ways of knowing.
"Not only is Michael a fluent speaker, his first language is Kanyen'kéha, a language that is Indigenous to the territory upon which X University is situated," she said. "Michael is a forward thinking creative producer who makes things happen. He has a rare ability to listen deeply to students and reflect back to them what they've said, in a way that is uplifting and empowering."
Dr. Doxtater is ready to take on his new role at Saagajiwe. He said Saagajiwe is on the frontier to Indigenize The Creative School and the university as a whole and he looks forward to being at the forefront of this legacy.
"We can embrace the challenge issued by the Truth and Reconciliation Commission for higher-learning institutions to partner with the Indigenous People to recover Indigenous culture by recovering Indigenous language," he said.
Through his experience in higher education, Dr. Doxtater has learned that all change within an academic institution begins with the desire for learning and growing. As a result, his plans for Saagajiwe will prioritize inclusion of students .
"Indigenizing the academy begins with teaching and learning. Graduate students produce new scholarships and this excitement attracts undergraduate enrollments," he said. "Ironically, the tradition of the Normal School comes alive in Saagajiwe, where Indigenous Human Ecology echoes The Creative School's broad academic vista. Indigenous arts and life sciences to make the world a better place."
Embracing Indigeneity - the future of Saagajiwe

From the preservation of Indigenous language to prosperous art achievements, Dr. Pine has ambitions for the future of Saagajiwe.
"My dream for Saagajiwe is that it will become a champion of language recovery and a place for cutting edge Indigenous art to flourish. I see it as a creative hub for Indigenous students and faculty to work together to bring about meaningful change for all our relations," she said.
Dr. Pine will continue to work with Saagajiwe in a reduced capacity.

"Working remotely has allowed me to return to my ancestral territory where, I've realized over the past two years, I belong. My plan is to gradually retire from X University over the next two years," she said. "My focus will be on Moon Talks and my research on cymatics as it relates to languages."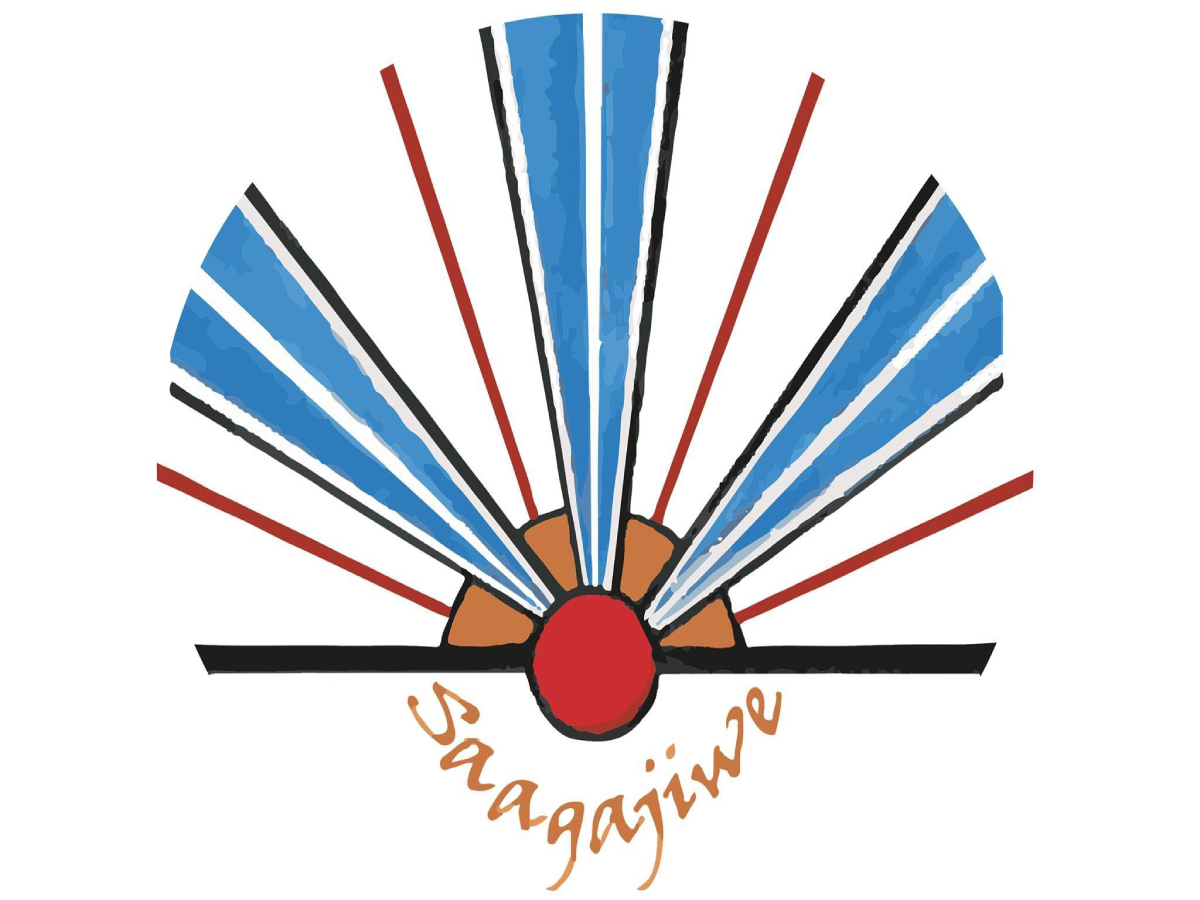 Dr. Doxtater envisions its future similarly, with a focus on supporting students and building wide Indigenous networks.
"Saagijiwe will continue the tradition of student support but with support related to what educators do. Indigenous programs have a tradition for supporting students continent-wide with relevant academic programs," he said. "I can see Saagajiwe continuing to work with the Indigenous student support offices already in place. Saagajiwe can build networks with Ontario's Indigenous communities. I think I can help with that."
The Creative School at Ryerson University
The Creative School is a dynamic faculty that is making a difference in new, unexplored ways. Made up of Canada's top professional schools and transdisciplinary hubs in media, communication, design and cultural industries, The Creative School offers students an unparalleled global experience in the heart of downtown Toronto.