NBA Toronto Raptors video by RTA Sport Media alum underscores diversity
Heartwarming Jumbotron ad celebrates collective spirit and Filipino fanbase
December 14, 2021
The clip played on the Jumbotron at the Toronto Raptors game against the Detroit Pistons on November 13th at the Scotiabank Arena, and is featured on the league's social media (external link, opens in new window) . The video was premised on the idea that all it takes is one person to build a generational love of the game, and features various members of the Taino family from Toronto showing support for their favourite team - highlighting the impressively diverse fanbase of our city's basketball team.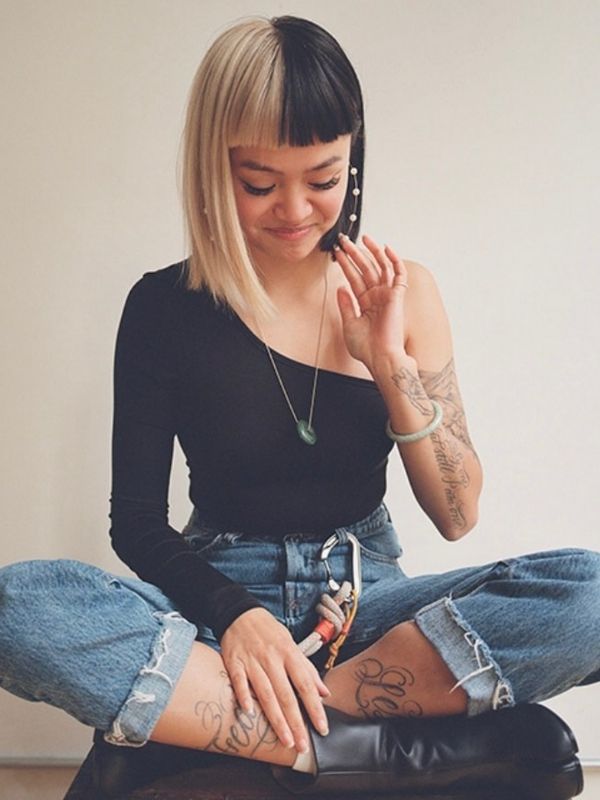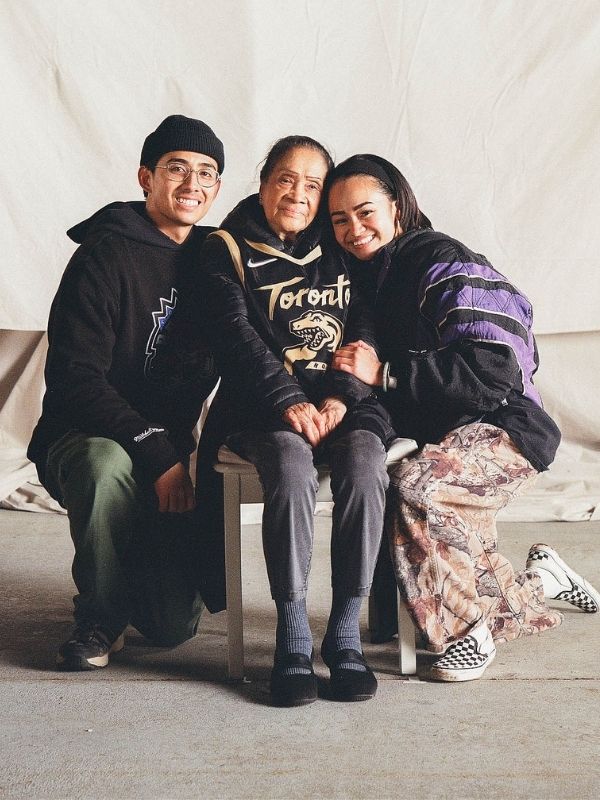 As the director and producer of the video, Nguyen, a member of the Toronto Creators Program (external link, opens in new window) , an incubator established by the Toronto Raptors and OVO to help identify emerging BIPOC creators and artists, shares that although she is Vietnamese, she was inspired by growing up and playing basketball in a community that was predominantly Filipino.
"All the titas and tito's ['aunt' and 'uncle' in Tagalog], they'd always pull up to all the games, and be cheering their loudest," says Nguyen. "Food for the whole entire team was always in the mix. My best friend is Filipino and her parents are like my second parents, they took care of me and always packed me an extra baon ['lunch' in tagalog]."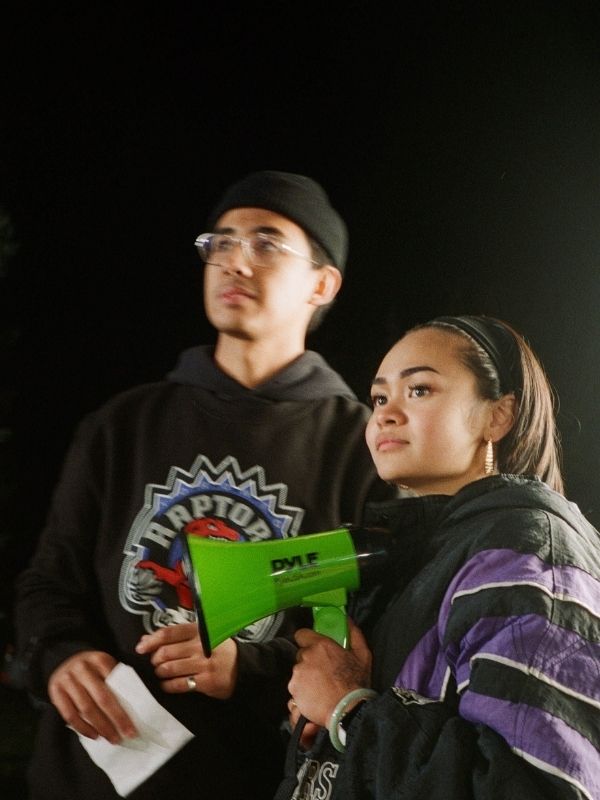 Jersey design reflects generational expansion
Nguyen was approached about creating a video showcasing the new jersey release. The updated apparel's design was inspired by the growth of the franchise over generations.
"The Jersey has a pinstripe that relates back to the 1998 jersey," she explains. "This is meant to show the generational expansion of the Raptors."
Nguyen was inspired by Filipino families' collective love of basketball, in particular that of her boyfriend Mark Taino (TRSM '21) whose family is featured in the film, including his 89 year old grandmother who helped ignite his family's love of bball.
"It starts with the grandparents, they love the game, and they pass that on," says Nguyen. "I've seen it firsthand. Mark's family gets so excited, and his grandma is the biggest fan. She gives me all the stats. She could play fantasy if she wanted to."
Poem reflects unifying power of sports
The video's beautiful cinematography is accompanied by an impactful narration of a poem by Nguyen's friend, Jillian Maniquis, on the impact of traditions and the way basketball brings people together.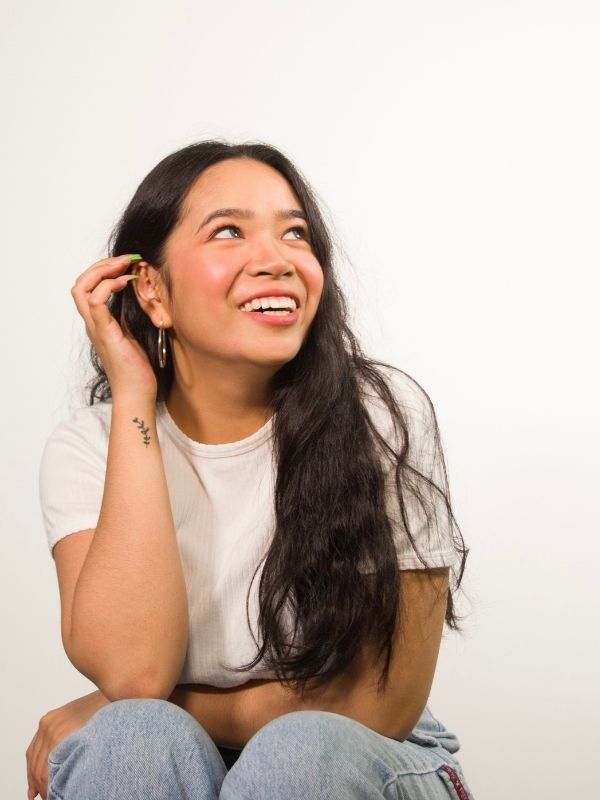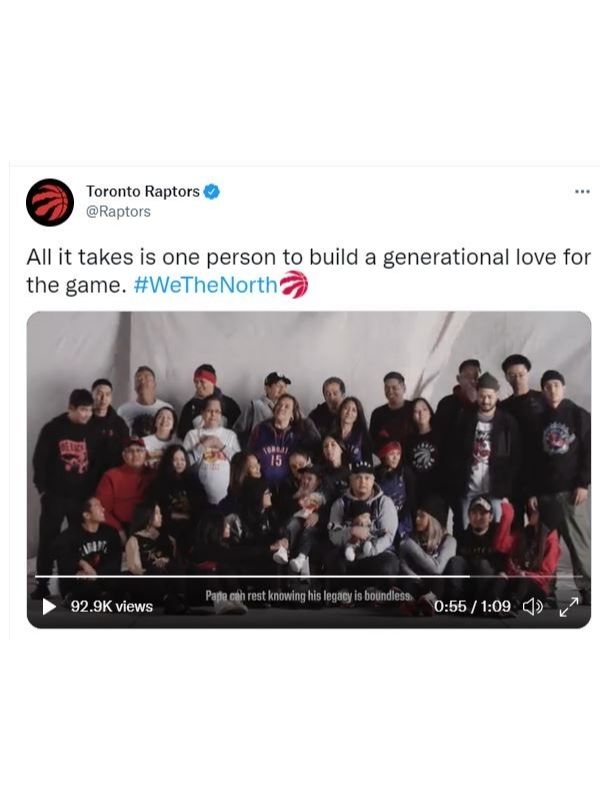 "Ultimately, what I hope comes across through the poem is a sense of togetherness and belonging that basketball can offer," shares Maniquis who was recently hired as a Digital Experience & Content Specialist at The Chang School at Ryerson University. "I was reminded of the way that basketball brings people together, the way it did during the 2019 championship, and I wanted to capture that."
The impact and influence of sport
For Nguyen, her time in the RTA Sport Media program not only honed her skills in media production, it helped shape who she is today. A course on sport sociology highlighting the significant impact of sports on development helped her cultivate a strong sense of self.

"I realized that sport played such a big part of my identity growing up," says Nguyen. "My time at Ryerson really helped me develop a sense of who I was, and from there, what stories I wanted to tell."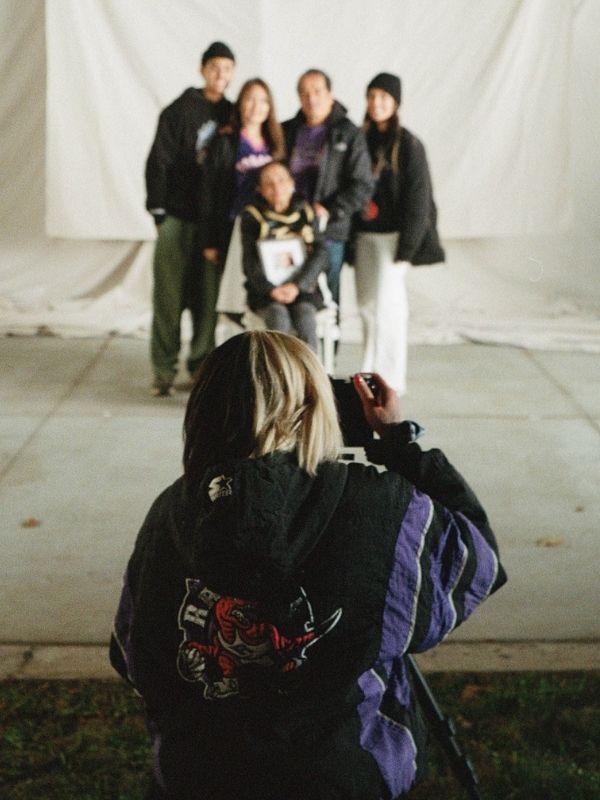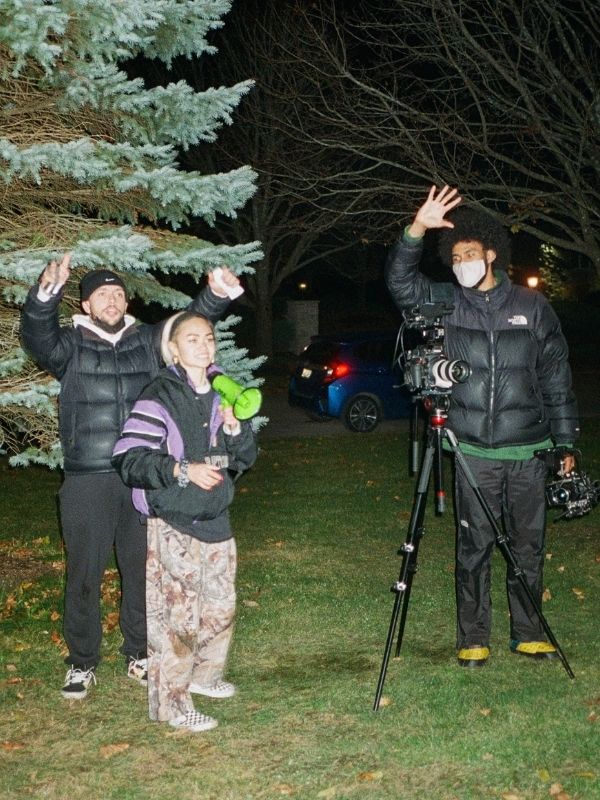 Creativity, community and representation
For Maniquis, her ability to make others feel seen and heard through her writing gives her the most satisfaction. She hopes that each of her projects occupies a space for representation. The reaction from the community to being featured in such a high-profile way has been tremendous.

"When it premiered, many friends and family were messaging me," shares Maniquis. "I had to turn off my notifications the day I went to the game because the support was just flooding in. My family members felt a lot of pride. And a few who work at Scotiabank Arena were coming up to me to say it was incredible. Getting to share that with them and then having them thank me for representing the community in this way - it was really incredible."

Maniquis graduated from the RTA Media Production program this year and credits her degree with sharpening her story-telling abilities.

"When I was approached with the concept and treatment, I was able to creatively imagine the story in line with the original vision without extra prompting," says Maniquis. "I can approach projects with a director's lens, a producer's lens, and really tell an impactful, thought provoking story. When the Taino family shared memories they wanted incorporated, I knew how to integrate them."

For the love of basketball

Nguyen was given full creative freedom on the project and was thrilled to be able to celebrate and highlight a significant demographic of the Raptor's fanbase, as well as capture an impactful and emotionally charged sense of community and belonging.
"When you start to figure out who you are as a person first," shares Nguyen, "it helps define the kind of stories you want to tell."
Talented Ryerson alumni who helped work on the video included producer Mark Taino (TRSM '21), director of photography Theo Demeke (TRSM '21), lighting expert Daniel Shpuntsz (IMA '20) and video editor Helen Nguyen (RTA Media '13).
The Creative School at Ryerson University
The Creative School is a dynamic faculty that is making a difference in new, unexplored ways. Made up of Canada's top professional schools and transdisciplinary hubs in media, communication, design and cultural industries, The Creative School offers students an unparalleled global experience in the heart of downtown Toronto.