Fashion Prof Kimberly Jenkins spearheads change with new fashion education consulting service
Artis Solomon provides corporate resources for fashion's progressive future
November 30, 2021
Scholar and Assistant Professor of Fashion Studies, Kim Jenkins, has launched a new education consultancy, Artis Solomon, external link, opens in new window, a first-of-its-kind in scale solution addressing a critical need within the industry for a more informed perspective that bridges fashion academia with the business of fashion.
Jenkins' expertise on fashion and race, as well as her cultural awareness, has led her to corporate advising opportunities with Gucci, Camera Nazionale della Moda Italiana, Centraal Museum and The Met Costume Institute. Opportunities that made it clear there was a need for inclusivity and sensitivity training within the fashion industry.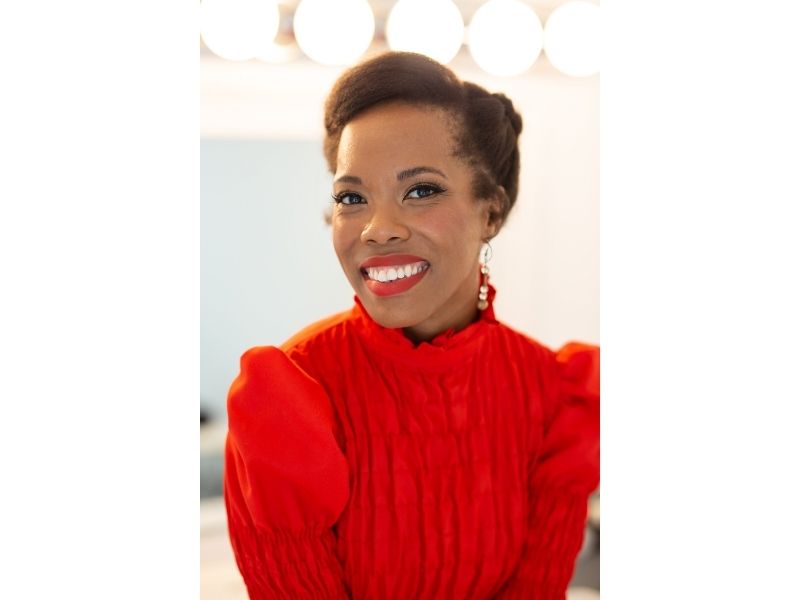 In 2017, Jenkins developed a critical online research project The Fashion and Race Database, external link, opens in new window, an open-access platform that serves as a library of resources to fill in the knowledge gaps of the traditional fashion canon, and help to expand an understanding of fashion history that is inclusive of a diversity of cultural contributions.
Working directly with the fashion industry for a more ethical fashion system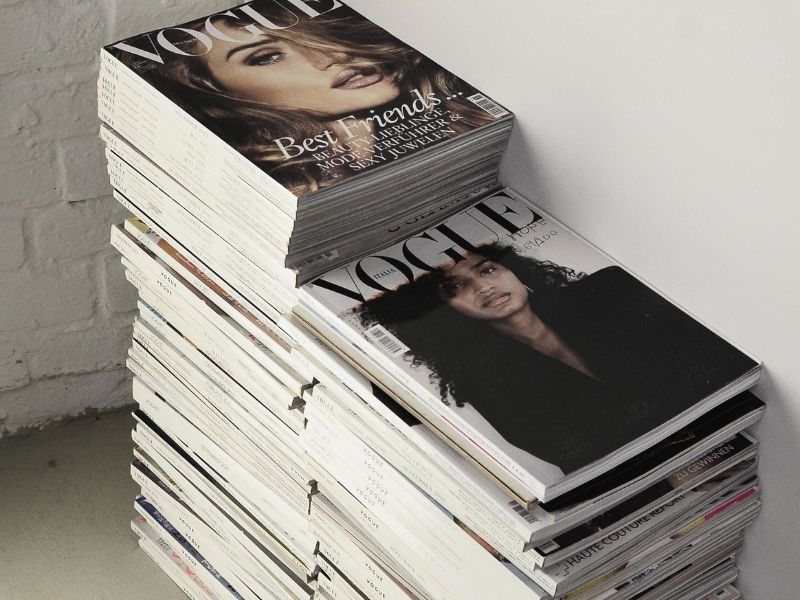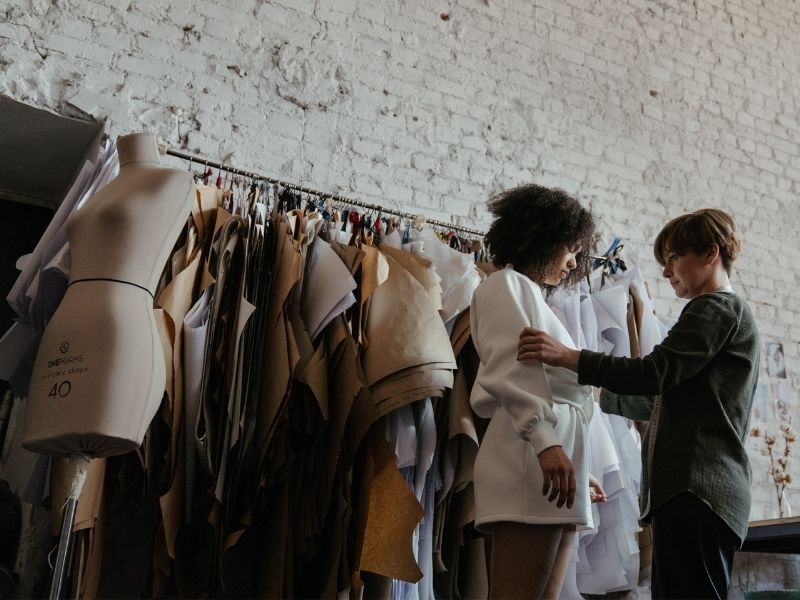 While the database functions as a central resource for academic research and teaching, Artis Solomon is a consulting agency that provides much-needed services directly to fashion businesses as a way to mitigate crises and respond to increasing demands from fashion consumers for a more diverse, intentionally-aware and inclusive fashion marketplace.
Artis Solomon consultants offer critical education and best practices via an expanded understanding of fashion through historical contextualization and astute cultural insights. It is also an important tool in establishing new fashion narratives and perspectives, and cultivating a progressive fashion design ethos.
"The changes that we are seeing in the fashion industry, and at large in other industries, is a blend of the impact of the 'Me Too' and 'Black Lives Matter' movements," says Jenkins. "People, in general, are interested in greater accountability, they're tired of the status quo. It's just not cool anymore to not care about what's happening in the environment. It's just not cool anymore to turn a blind eye to sexual harassment, racial discrimination, religious discrimination. People are ready for greater accountability across the board, because we are collectively seeing how it's impacting us psychologically, emotionally, and mentally."
The need for transparency is not just a trend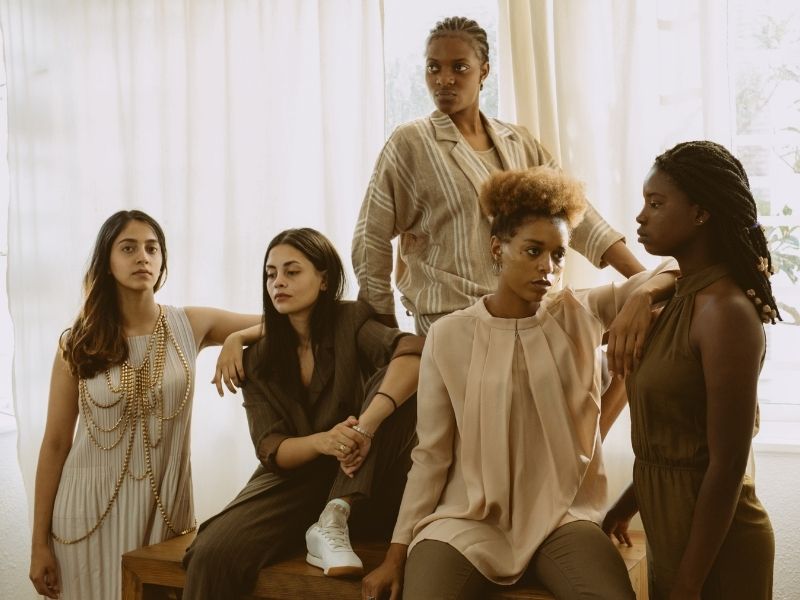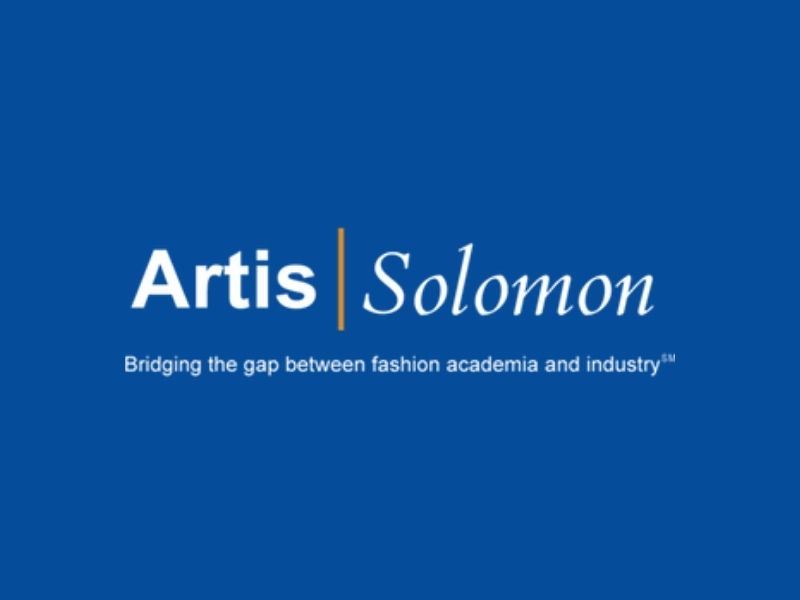 As an academic and researcher in this space, I've been able to see around the corner and we are seeing a movement in support of truth-telling.
With greater expectations of accountability comes an increased need for transparency. This is where Jenkins sees the vital role of education.
"As an academic and researcher in this space, I've been able to see around the corner and we are seeing a movement in support of truth-telling," says Jenkins. "With this new wave of transparency, people will start to look to educators and knowledge holders when it comes to addressing today's critical issues."
For far too long Jenkins says she has been approached by the media to weigh in on issues of cultural insensitivity set off by major fashion labels and businesses. Whether it's a lack of understanding around the complexity and nuance of cultural appropriation or subtle and not-so-subtle forms of racism, Jenkins feels more has to be done than the usual downplaying as 'missteps' and 'faux pas'.
Empowering fashion brands and responding to conscious consumers
Essentially, what Artis Solomon provides is targeted lessons and training derived from scholarly research, empowering fashion brands through knowledge and education.
"We invite brands to come to us and take on an education program for a couple of months, and request classes for their industry leaders," says Jenkins. "I think at this level, the industry needs it on a larger scale. If we're working with a design team or a team of CEOs or C-suite professionals, we can really cater a formal education plan."
What fashion brands stand to gain is a long-term investment in the professional development of their employees that lasts way beyond the latest campaign.
The Creative School at Ryerson University

The Creative School is a dynamic faculty that is making a difference in new, unexplored ways. Made up of Canada's top professional schools and transdisciplinary hubs in media, communication, design and cultural industries, The Creative School offers students an unparalleled global experience in the heart of downtown Toronto.