5 reasons Professional Music program is making waves
First-of-its-kind program will shape where the music industry is going
October 19, 2021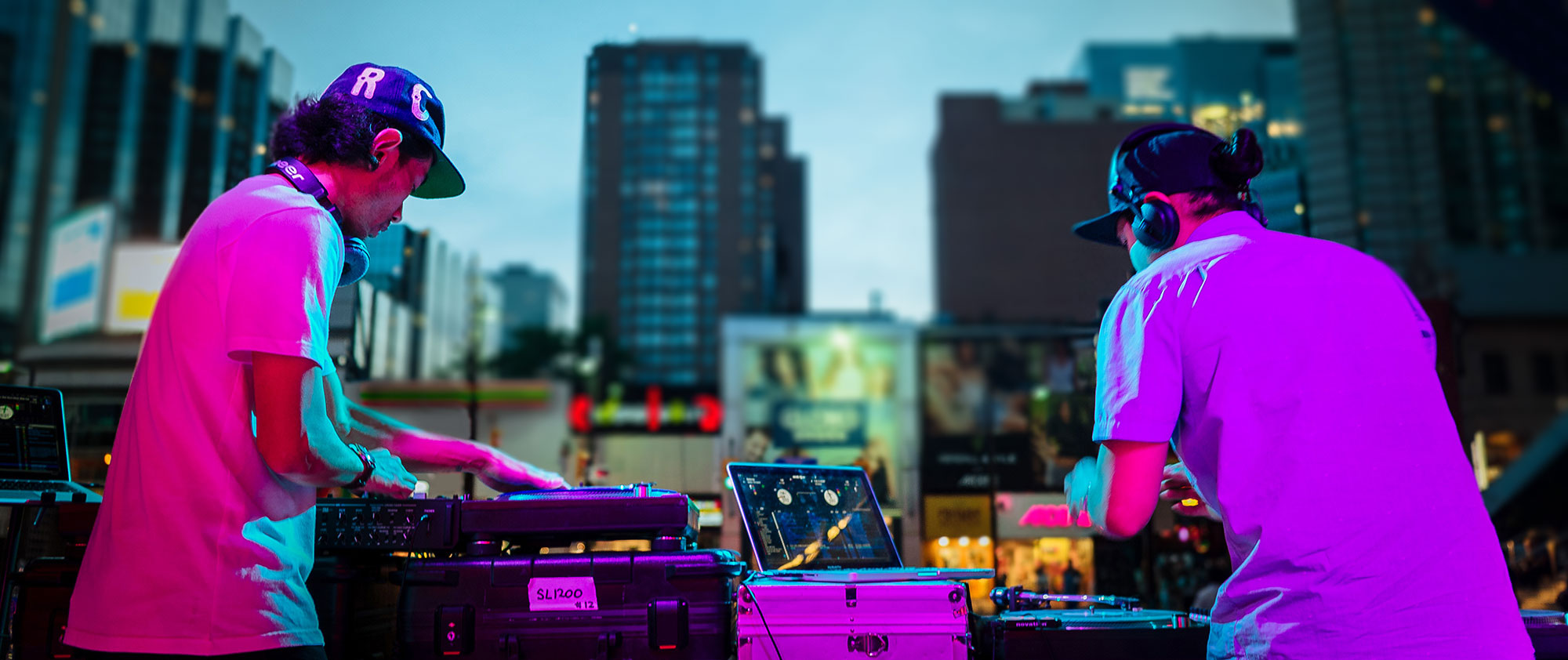 The Creative School is making waves - sound waves that is - with the introduction of a leading-edge new music degree program like no other, the unique Professional Music (BFA), opens in new window. Located in the heart of Canada's music and entertainment capital, the one-of-a-kind degree will prepare the next generation of musical artists, changemakers and leaders, with skills in analytics, audience intelligence, entrepreneurship and innovation.
The future of music lives here
The pioneering new program which broke ground in North America's third largest music market and launched this fall, is distinct from traditional music degrees. Here are the top five reasons why the Professional Music BFA at The Creative School stands leagues apart:
1. Canada's first interdisciplinary, experiential professional music undergraduate program incorporates various hands-on learning opportunities around music production and provides access to state-of-the-art facilities and equipment. The degree is centred around three essential elements of the modern music sector: studio production, live entertainment and the business of music. The program draws from RTA Media, Creative Industries, and the Performance Production & Design degree programs. The study of sound synthesis, home recording, live event performance production, and modern do-it-yourself business techniques will resonate with young talented students eager to find their own approach. And the exposure to a breadth of courses, from production to the theoretical, will help create well-rounded professionals, entrepreneurs and performers.
Students enrolled in the program will learn about digital and technical production, audio recording, entrepreneurship, commerce, law and business, live performance production, audience engagement and much more. They'll also gain valuable insight on the burgeoning music industry in Canada.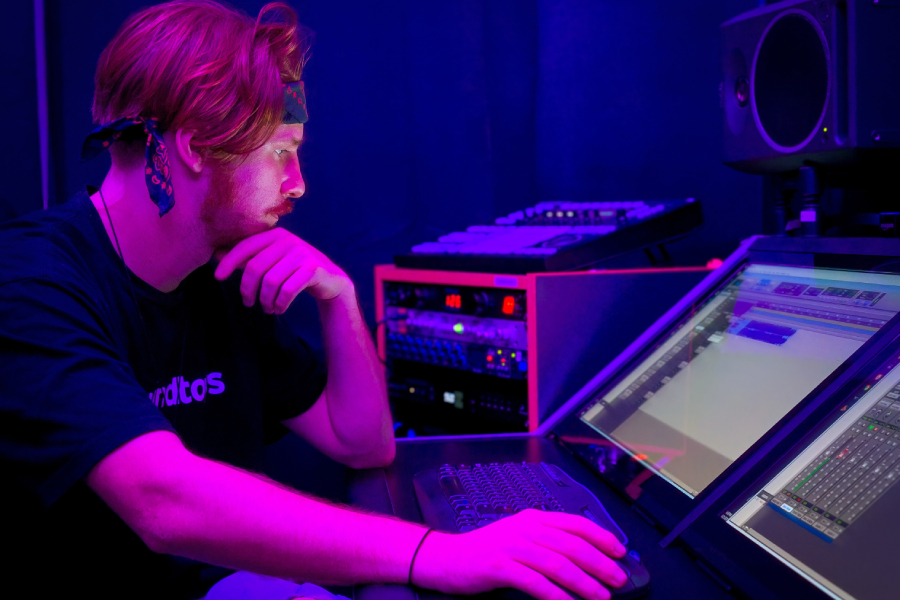 2. The program has strong music industry connections and will also work in conjunction with Ryerson's Music Den, opens in new window, a top Canadian music incubator for aspiring innovators which partnered with Universal Music worldwide, opens in new window in 2018, making it part of a global network of incubators.
With seismic shifts in the industry amplified by today's production, streaming and distribution technologies, increasingly direct audience reach capabilities and social connectedness, the program will forge forward looking collaborations, partnerships and industry mentorship opportunities that connect emerging talent with Canada's leading music and entertainment organizations, and help launch future careers.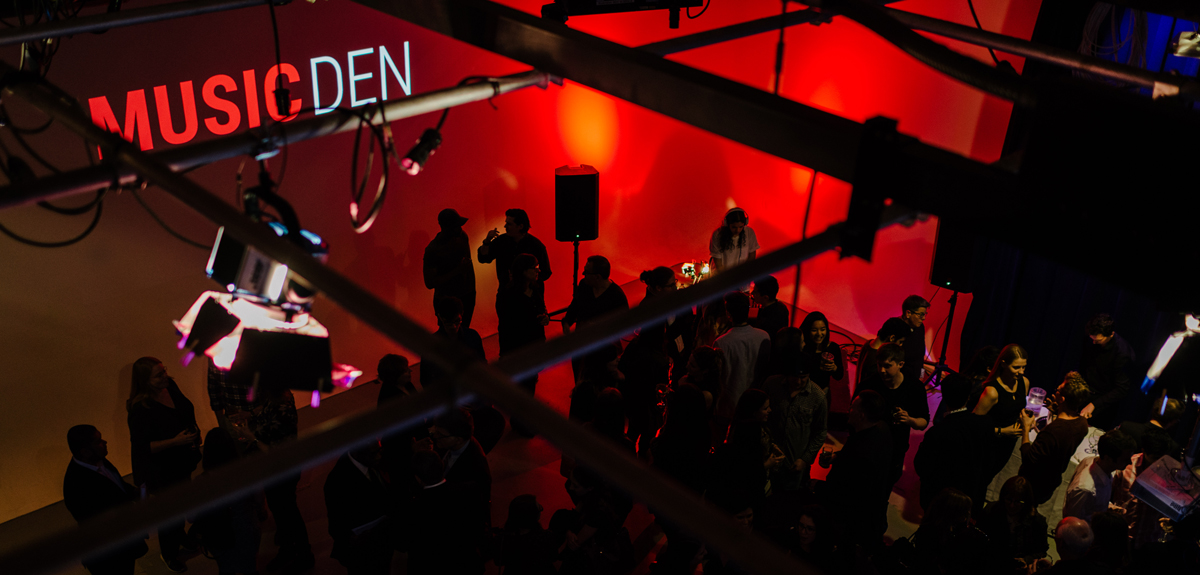 3. The program fosters an understanding of Canada's independent music scene and recognizes the importance of representation. A thriving independent music scene already exists in Canada with many artists foregoing traditional career paths, and instead, recording, releasing and marketing their own music. By understanding the power of social media promotion and the monetization of views and listens on digital platforms like YouTube, Apple Music and Spotify, the unique Professional Music program knows that the future of music includes a highly relevant and lucrative independent music ecosystem.
Spotlighting new platforms and marketing strategies popular with independent artists, the program will also address issues of representation in the Canadian music landscape, reflecting contemporary music industry and demographic realities, and engaging newer electronic-based music forms while advancing inclusivity and diversity. The results will translate into innovative ways of leveraging new democratizing music infrastructures like streaming platforms, and creative ways of generating revenue streams that can support industry professionals as well as independent artists.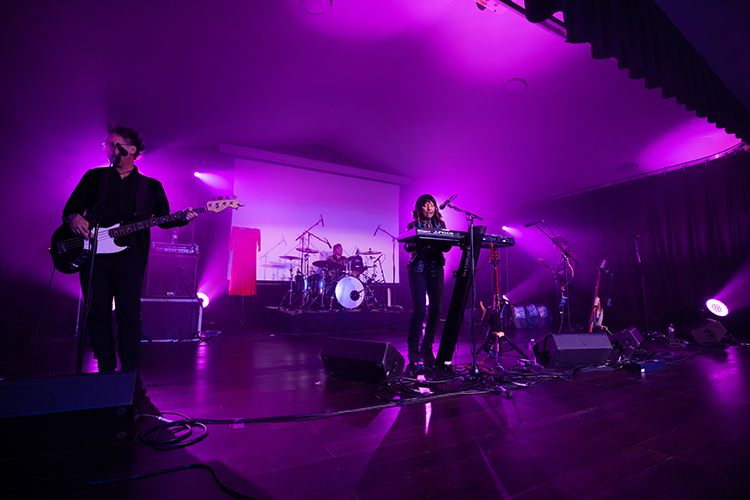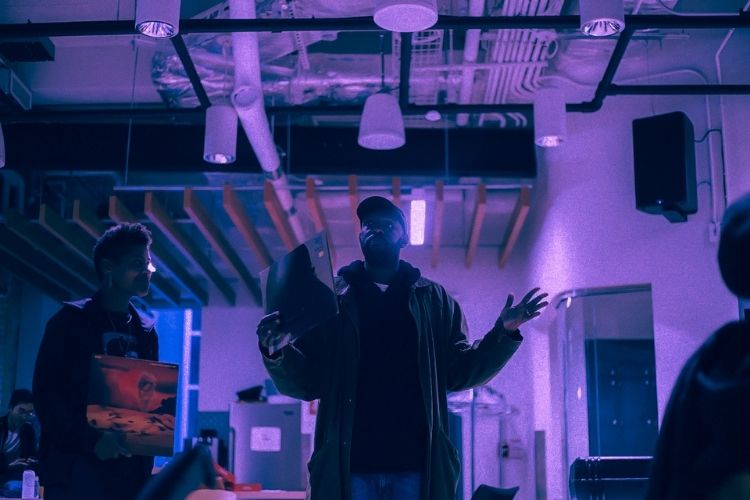 4. The new program has introduced a new elective course 'Deconstructing Drake & The Weeknd' for the Winter 2022 term. Enthusiasm surged for this class as news of this course went viral, external link, opens in new window. Students enrolled in this seminal course will have the opportunity to explore hip-hop, R&B and pop culture through two of the most popular and internationally best-selling artists, Toronto-born Drake and The Weeknd. The class will examine the conditions that led to their meteoric rise as a way of understanding their monumental impact on the business of music, arts and culture. The course will also focus on issues of representation related to the Canadian music scene. Students can expect to learn the entrepreneurial side of these musical artists (think Drake's OVO line or his role as the global ambassador for the Toronto Raptors), while also dissecting their lyrics with a literary eye.
Program Director Dr. Steven Ehrlick has over 25 years experience practicing law within the music and film industries. He was the V.P. of Legal & Business Affairs at two major record companies, BMG Music Canada and EMI Music Canada. He also worked in New York as the V.P of Business Affairs at an EMI-owned label, The Enclave. Steven holds a Master of Arts degree in Media Production from Ryerson and a PhD in curriculum studies from OISE, University of Toronto.
Assistant Professor Salman Rana (YLook) is a member of Toronto's Hip Hop community and is a founding member of the artist collective, The Circle, which is largely credited with having globalized Toronto's Hip Hop sound throughout the 1990s and the first decade of the 2000s. As a lawyer, Salman works in the cultural industries representing artists, musicians, and writers. Salman's doctoral research explores the intersection of Hip Hop culture, law, and normativity in both state and non-state/unofficial contexts. He is a graduate of Osgoode Hall Law School, McGill University, and the University of Oxford.
Assistant Professor Dr. Norah Lorway, external link is a composer, live coding laptop performer, and artificial intelligence researcher. Lorway is known for their work in the international algorave music scene and has been heralded by press such as MixMag as being "a pioneer" in live coding. They have performed in live coding events and conferences throughout Europe, Japan, North America and Australia. Norah holds a Master of Music degree from the University of Calgary, and a Ph.D. from the University of Birmingham, where she studied electroacoustic composition and computer music.
The course on Drake and The Weeknd will be taught by Canada's foremost expert on hip-hop culture, Dalton Higgins, opens in new window, the program's Professional in Residence. Called "a genuine renaissance man in Canada's urban music scene" by FYI Music News, Dalton is a music industry veteran who has worked with celebrated artists spanning a decades-long career. Dalton has written six books, including the definitive biography of rap icon Drake "Far From Over: The Music and Life of Drake", and worked as a producer on CBC's five part This Is Not A Drake podcast series - voted one of Apple's 2020 Best of the Year podcasts.
Assistant Professor Noah Schwartz, opens in new window is an artist, musician and educator. As a young guitarist at Berklee College of Music, he experienced music's digital upheaval, and witnessed how multifaceted musicians and entrepreneurs were best prepared to thrive in it. From there, Schwartz worked on many sides of the industry — including artists and bands, record labels and music technology companies. Schwartz holds a Bachelor's Degree in Professional Music from Berklee College of Music, a Master of Arts Degree in Media Production from Ryerson University, and a Ph.D. in Curriculum and Pedagogy from the University of Toronto.

The Creative School at Ryerson University
The Creative School is a dynamic faculty that is making a difference in new, unexplored ways. Made up of Canada's top professional schools and transdisciplinary hubs in media, communication, design and cultural industries, The Creative School offers students an unparalleled global experience in the heart of downtown Toronto.