Award-winning filmmaker and IMA alumna succeeds as first female film director and producer in the United Arab Emirates
Nayla Al Khaja shares her her trailblazing career as a creative leader
September 21, 2021
Image Arts alumna, Nayla Al Khaja (external link, opens in new window) who graduated in 2005, is blazing a successful trail while breaking down barriers as the first female film director and producer in the United Arab Emirates, advocating for women in cinema.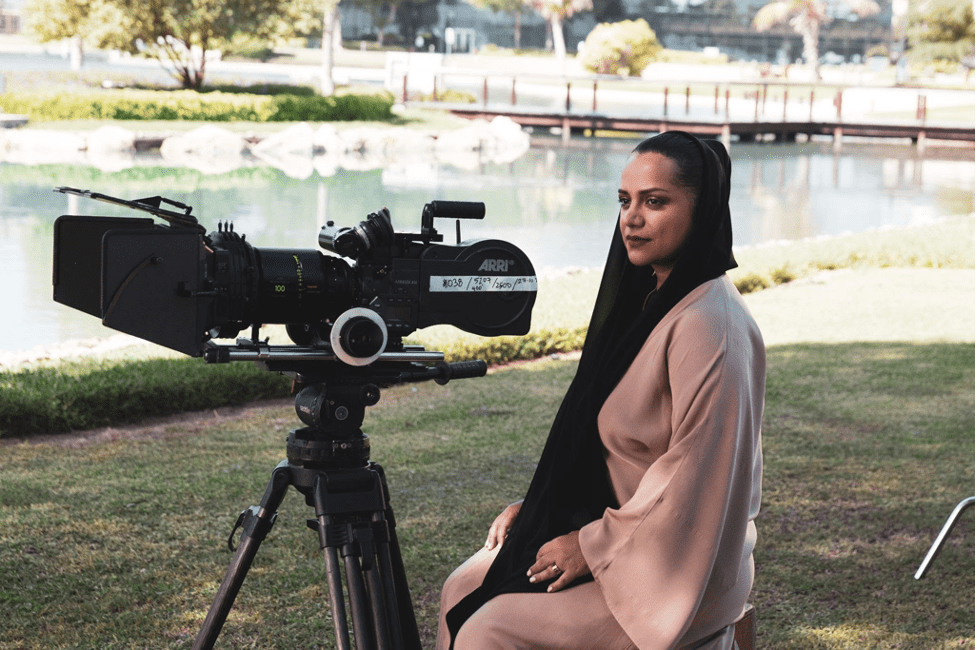 Her love of striking imagery along with her fierce commitment to telling stories that are true, authentic, and uninhibited have led to screenings of her films at more than 42 festivals worldwide. Having run her own production company as CEO for over 15 years, Al Khaja has a full 360 degree perspective on how to deliver a successful production. In 2019, she gained recognition as one of Forbes' Top Four Emirati Women (external link, opens in new window) dismantling barriers in their fields and cementing their place as leaders in their respective industries. In 2020 she was named one of the top 50 most powerful personalities in Arab Cinema by Variety. ​​We had the opportunity to connect with Nayla and gain insight into her path from Ryerson's downtown Toronto campus to film sets in Dubai, the challenges she faced along the way, and what set her empowering journey apart as a successful trailblazer.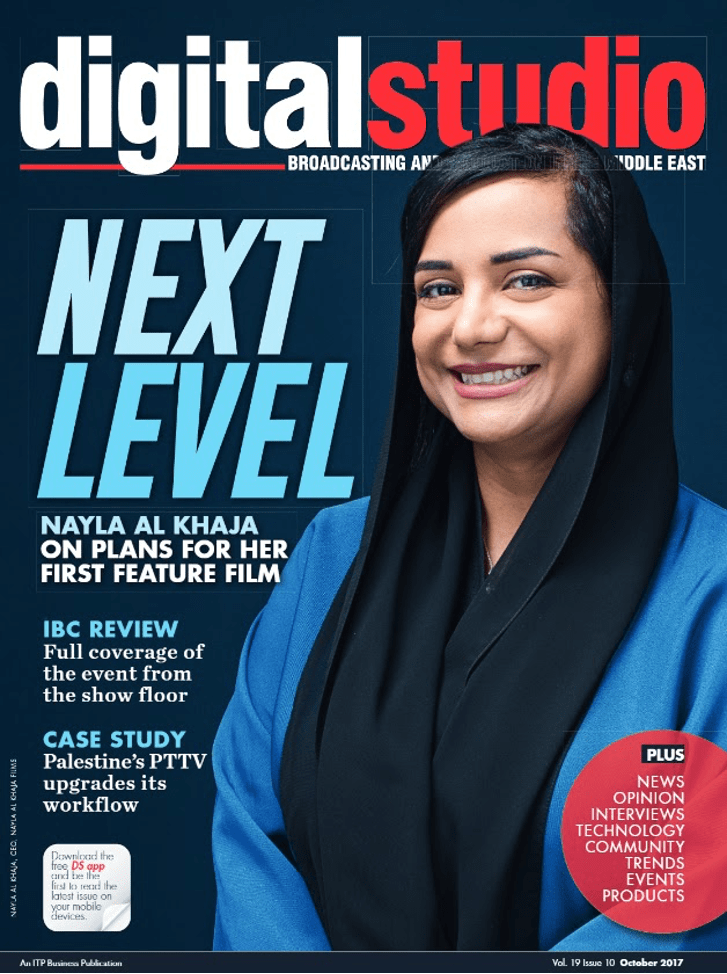 Tell me about your experience as a past IMA film student.
Moving to Canada from Dubai was my first experience living outside my comfort zone and being completely independent and alone. As a film studies student, classes related to the history or business of film were a great foundation. Other courses like philosophy and leadership were thought-building more than anything and while it wasn't directly related to filmmaking, I felt that it gave me and my surroundings a bit of depth. Another great multidisciplinary course was scenography which taught me how to put things together on stage. In each class we learned something different like dance, or programming, and it pushed me to look at these different curricula and think about how I could make it part of filmmaking.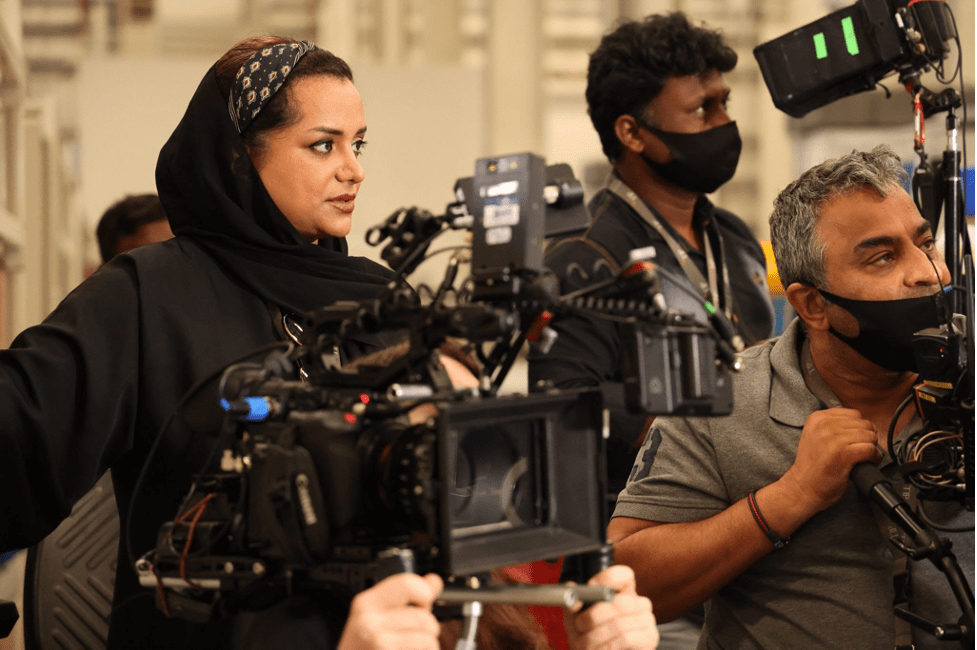 You started your production company at 27 years old. Did you experience any roadblocks during the initial startup period?
In the beginning, there were definitely key challenges I faced. My mom taught me to always find opportunity in the chaos, and it's a really cool mentality because it makes you very solution oriented. When I started, there were no other females in the domain at all in the United Arab Emirates (UAE), and because of this, I became the first female director in my country which is pretty cool but it doesn't mean much if I'm not hustling and creating content. There was also absolutely no infrastructure to make films so if I wanted to make one, It was extremely expensive because I had to fly people and gear in. This and the fact that there was no film or cinema consciousness or awareness towards independent cinema made it very challenging to be seen. Everyone was either consuming Hollywood or Bollywood content and people just couldn't wrap their minds around anything outside of that. For me, as an independent filmmaker, it was very hard to explain what I was trying to do and people weren't championing it because they couldn't understand it.
My next roadblock turned into my biggest blessing. When I started my business, I couldn't get into features or series filmmaking, which is the love of my life, and instead, had to resort to directing TV commercials. This ended up being my biggest asset because I landed giant corporate clients like McDonald's, Neutrogena, and Nestlé. I produced endless hours of content, and to be a director, I also had to be a producer since no one else was doing it, so in a way, I created my own little ecosystem hoping it would be a stepping stone towards where I am today, and that's exactly what happened.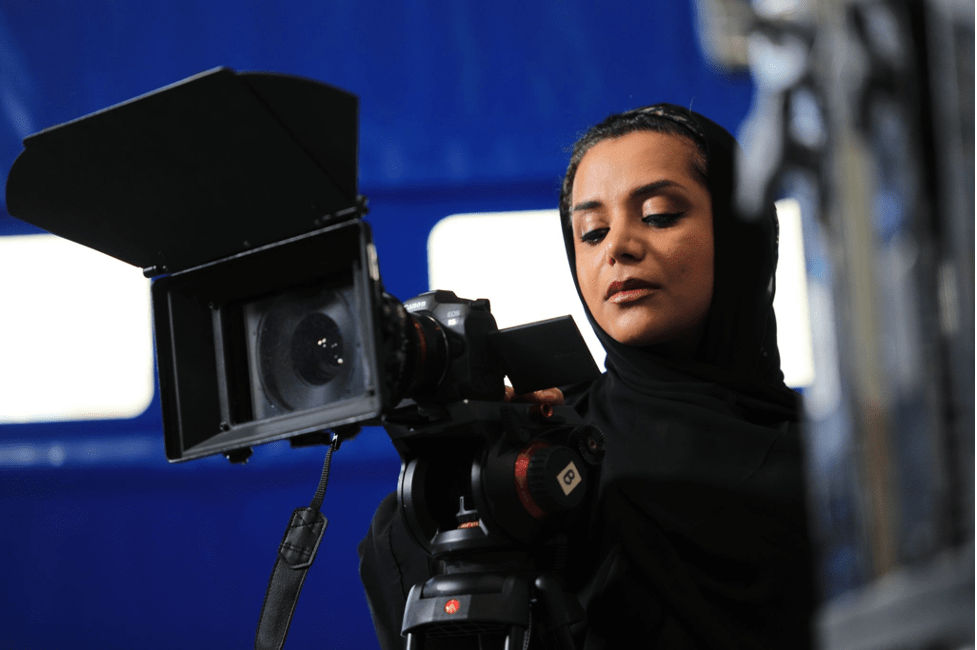 Where did your love of beautiful imagery come from? Would you say you are more image driven in your storytelling then, say, dialogue driven?
I am one hundred percent image atmosphere driven. Before studying at Ryerson, I completed a degree in Dubai in graphics and fine art and even had a gallery where I produced a lot of oil on canvas paintings. I don't talk about my paintings often since it's a very personal space in my life but when I look at my paintings, it almost looks as though someone took the remote control and paused the scene in a film. I like the mundane everyday things that you don't really pay attention to, and I find beauty in that.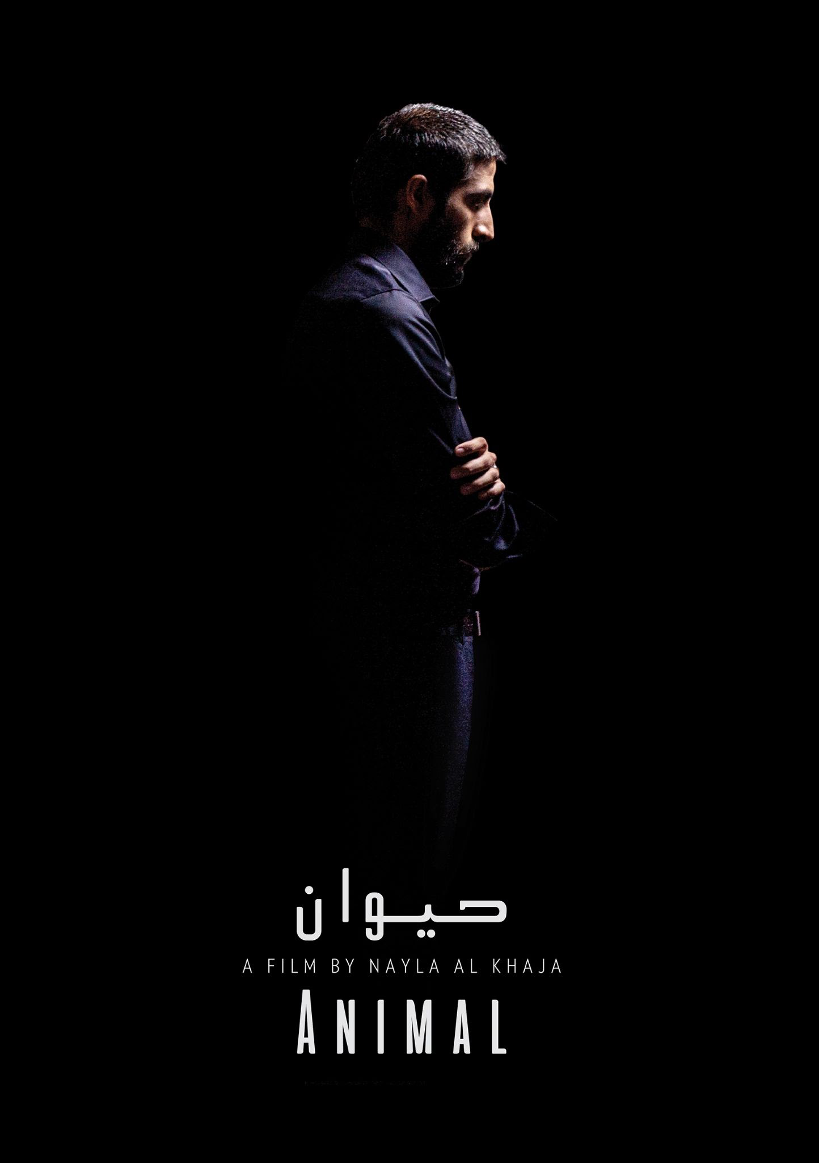 Do you think there's any specific skill that sets you apart on your journey to success?
Patience. I believe the more you love something, the more patient you will be for it, whether it's a person, a hobby, or a career. You'll give it all you have. My arabic fire is really burning and I still feel this way after 20 years of being crushed, insulted, you name it. I've gone through the ringer and it just makes me want to get up and do it again and again. You just don't give up. Your patience needs to be parallel to the longevity of your career. You can't give up.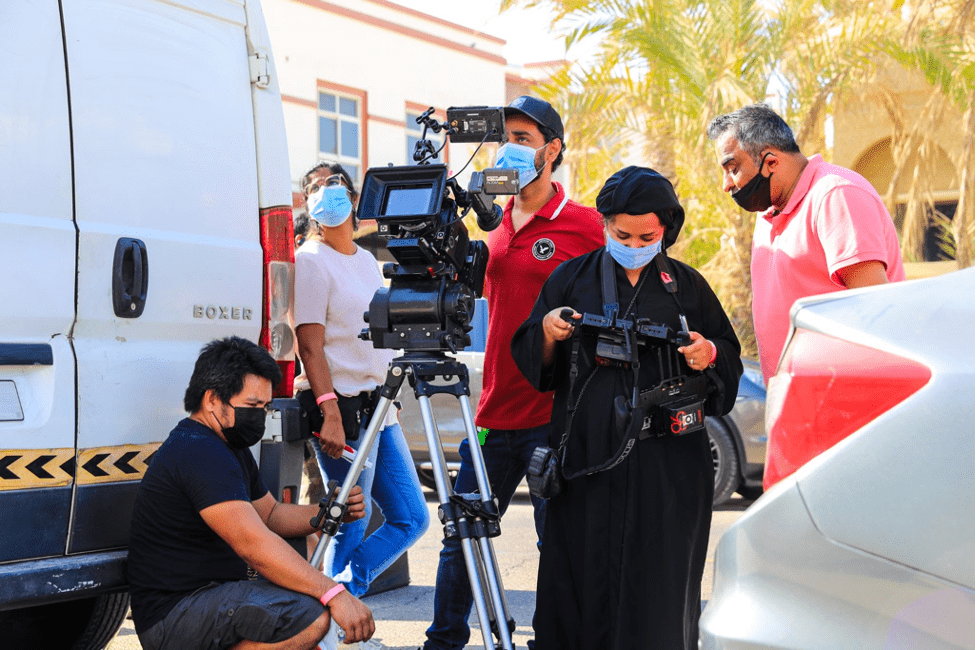 What's one piece of advice you'd give to students hoping to pursue a similar creative path?
I hate it when people compare their timelines to others. Your timeline is unique to you, and if you have done your due diligence, things will begin to align for you.
Another piece of advice is one that was given to me by one of my professors at Ryerson. He said "if you want to get ahead in life, you need to volunteer" and I didn't understand this for a while but what he really meant was that when you offer your services for free, you don't devalue yourself while you are learning. You need to be persistent and put yourself out there because you never know where it will lead.
Years ago, I called producers who were working on an independent film in France and said that I would fly myself down there and pay the fare to work with them. They were surprised by this and ultimately agreed. Fifteen years later, one of the producers on that set is now producing one of my films. Go network and put yourself out there. You will learn what it is that you like and don't like and learn where you really fit in the industry with that first-hand experience.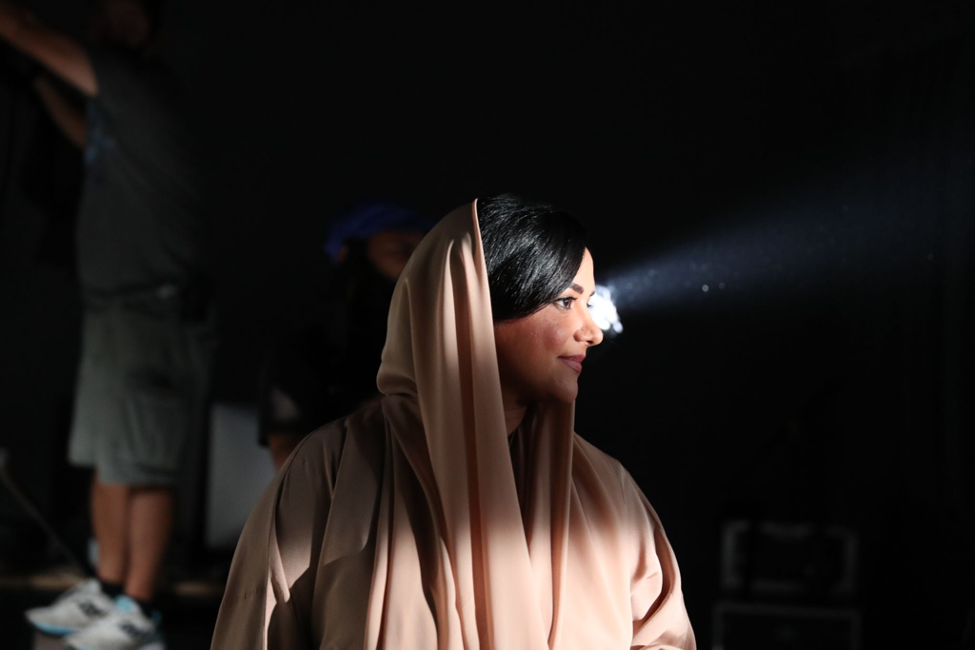 I hope that with your busy schedule you're able to take a moment every now and then and celebrate your success!
It's funny, when I was at Ryerson, I would walk from the Eaton Centre to class and I would pass by this massive billboard ad of Paris Hilton, and it might sound weird, but I would say hello to her every day. A few years later, my company was chosen to produce her reality TV show, Paris Hilton's My New BFF. I ended up even being on the show firing her contestants! It was a full circle moment.
Ryerson was truly my foundation and I'm currently shooting my first feature film and hope to open it at the Toronto Film Festival as a way to honour that.
Find more of Nayla's work here (external link, opens in new window) .

The Creative School at Ryerson University
The Creative School is a dynamic faculty that is making a difference in new, unexplored ways. Made up of Canada's top professional schools and transdisciplinary hubs in media, communication, design and cultural industries, The Creative School offers students an unparalleled global experience in the heart of downtown Toronto.