You are now in the main content area
International Student Exchange Program
Round 2 applications will open May 8th, 2023. Deadline to apply for round 2 applications is May 26th, 2023.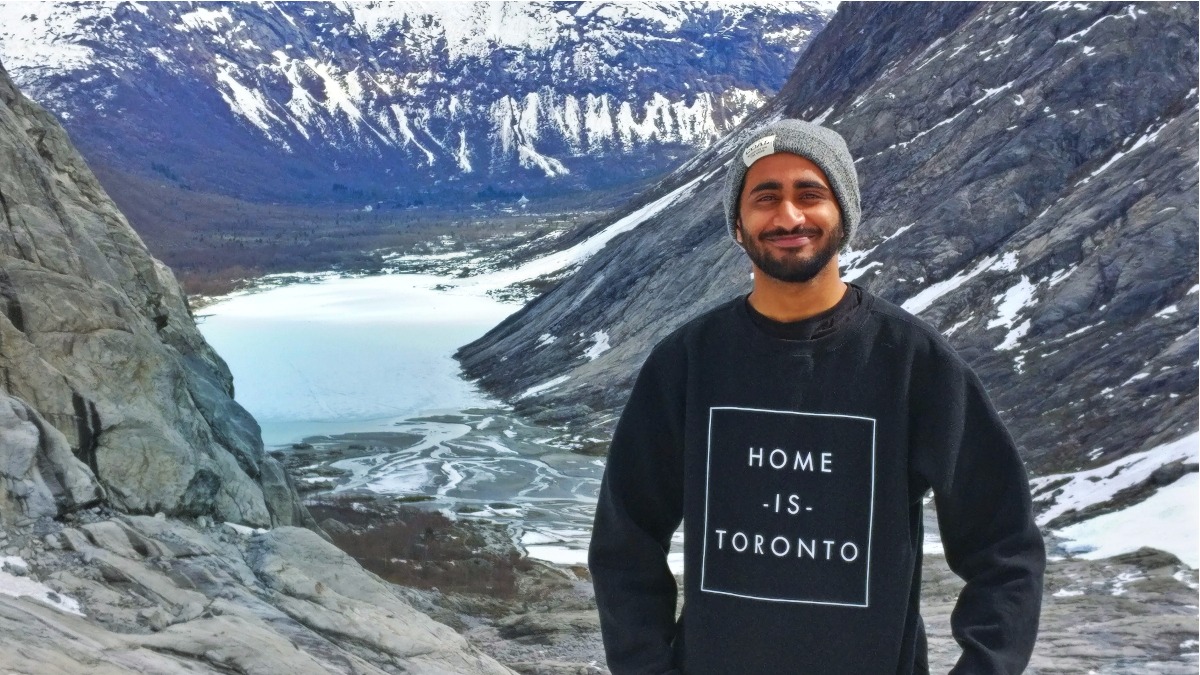 International Exchange Program Information Sessions
Learn more about the International Exchange Program by attending an information session.
Application Process
Application Period (Round 2): May 8th - 26th 2023 for Winter 2024
Application: Online Application Form,, external link
Please note, you must choose 3 destinations and supply contact information for an academic reference.
Upload supporting documents with application:
Letter of motivation (what you hope to gain from this experience personally and professionally, why you have chosen the specific destinations, etc.)
Resume
Approval Process:
Eligible applicants will be interviewed in February to assess course/budget fit for destination.
Successful applicants will be notified with TRSM exchange acceptance letter end of March.
Successful applicants will be nominated to the exchange universities approximately in late March (for fall/full year exchanges) or late August (for winter exchanges).
Learning Agreement listing courses to be taken at host university must be submitted for approval 5 months prior to departure.
Students apply to the host universities.
Students attend a mandatory pre-departure orientation session approximately in April (for fall/full year exchanges) or October (for winter exchanges).
There are four main aspects to financial planning for a semester abroad program:
4. Start Saving
The earlier you start planning, the better preparted you will be for financing your exchange experience.
Students will pay their normal tuition to Toronto Metropolitan University. No tuition is paid to the host university.
Students are responsible to cover the cost of their acccommodations, travel, visas, flight, food and other living expenses for the semester they are abroad.
Total
Full exchange cost is approximately $11,000- $18, 000 for one semester, depending on cost of living in the city you are studying in. Approximate cost includes tuition, living expenses, travel, visa, insurance, food and incidentals.
Scholarships
PDF file

Scotiabank Mobility Scholarship: (3 x $2500) Application deadline: February 15th, 2023

PDF file

Toronto Met International Exchange Opportunity Scholarship (35 x $2,000) Application deadline: February 15th, 2023
TRSM - Hospitality and Tourism Management - Highest GPA : $1000
TRSM - Accounting and Finance - Highest GPA in each major: $1000
TRSM - Business Technology Management -Highest GPA: $1000
TRSM – Business Management – Highest GPA in each major: $1000
SWEA Swedish Scholarship: $1500 (1 sem.) $3000 (year) (Apply in May)
BUTEX Scholarship (UK): £500 (Apply in May)
JKU Scholarship: 1 x €550 per month (Selected in September)
* Students should plan to take the equivalent of 4 Open Electives and a Liberal Studies while abroad. This provides the most flexibility on destinations available.

Students are required to prepare a learning agreement before the exchange university's application deadline. This is a listing of all the courses students would like to study and how they will be transfered to TMU towards their degree program. The learning agreement form is submitted to the TRSM exchange office for review and approval and courses are approved by the faculty prior to departure.
Important: Prepare and submit the Learning Agreement form in a timely manner.
The number of courses equivalent to five Ryerson courses varies by university. For example:
European universities (most) – 30 European Credit Transfer System (ECTS), external link points equals five Ryerson transfer credits
Australia – four courses equals five Ryerson credits
China – course for course (five courses = five courses)
Singapore – course for course (four courses = five courses)
Grades
Credits are transferred through the transfer credit application process after the final exchange university transcripts are received by the TRSM exchange office. Students must pass the approved courses and have the required amount to ECTS (when required) to have the credits transferred. The credits from an exchange do not affect GPA at Toronto Metropolitan University.
The Ted Rogers School of Management's International Exchange Program provides an opportunity for students from across the globe to gain experience at a trusted Canadian educational institution.
Getting Started – Registering for your Exchange
The Ted Rogers School of Management welcomes students into five of it's schools:
School of Accounting and Finance
Business Management
Retail Management
Hospitality and Tourism Management
Business Technology Management
Step 1: Be Nominated by your Home University
All exchange students to Toronto Metropolitan University must first be nominated by their home university to participate in exchange.
To be nominated for exchange at Toronto Metropolitan University, you must apply to your home institution's exchange program first. Contact your home institution's International Office for details. Once you have been accepted into the exchange program at your home institution they will then nominate you to Toronto Metropolitan University.
Step 2: Complete Toronto Met's Inbound Exchange Student Application
Once you have been nominated to Toronto Metropolitan University, we will send you an email with detailed instructions on completing our Inbound Exchange Student Application. Here is what you will be asked to submit as part of that application:
Our online application form (Iink will be provided through email)
A copy of your transcript
Step 3: Acceptance
If you are accepted, you will receive an initial acceptance email, followed by an official Offer of Admissions letter that you can use to apply for any immigration documents you may need.
To be eligible to participate in an exchange at Toronto Metropolitan University you must:
Be currently registered at an institution that has an exchange agreement with Toronto Met (visit our Exchange Database

, external link

for full list)
Have completed at least one academic year with a full course load at your home university
Be able to conduct written and group work in English. All courses at Ryerson are in English. You do not need to submit proof of English proficiency. However, we recommend that all students ensure that their level of English meet Toronto Met's English language requirements for their selected exchange program (refer to the tab called "Undergraduate Degree Programs - Minimum English Proficiency Result Requirements" on the linked page)
Have a minimum grade point average (GPA) of 2.5 or 70% equivalent
Summer Programs & Study Abroad
The study abroad program allows students to attend a university that does not have an official exchange agreement with Toronto Metropolitan University. This option allows you to attend almost any university.

Credit for your overseas studies will be granted on your Toronto Met. transcript only if you have the courses approved through the LOP requirements, opens in new window.
Important study abroad information:
Study abroad students need to apply directly to the partner university for acceptance.
Study abroad students pay international student fees to their partner university (which can sometimes be quite high).
Study abroad students must get Letter of Permission forms signed before they leave. Study abroad students may not get full credit for courses completed overseas.
Study abroad students contact the study abroad coordinator at their host university.
Summer Programs
Thinking of doing something international over the summer? There are many organized study abroad programs and research opportunities available that you may wish to consider. In order to receive academic credit for any course work during a summer program, please follow the process of Letter of Permission Form, opens in new window to find out if and how to transfer your credits back to Toronto Metropolitan University.

Any Questions?
Kristy Holzworth, Coordinator, International Programs
Ted Rogers School of Management
Toronto Metropolitan University
Email: trsmexchange@torontomu.ca