You are now in the main content area
Vaccinations at TMU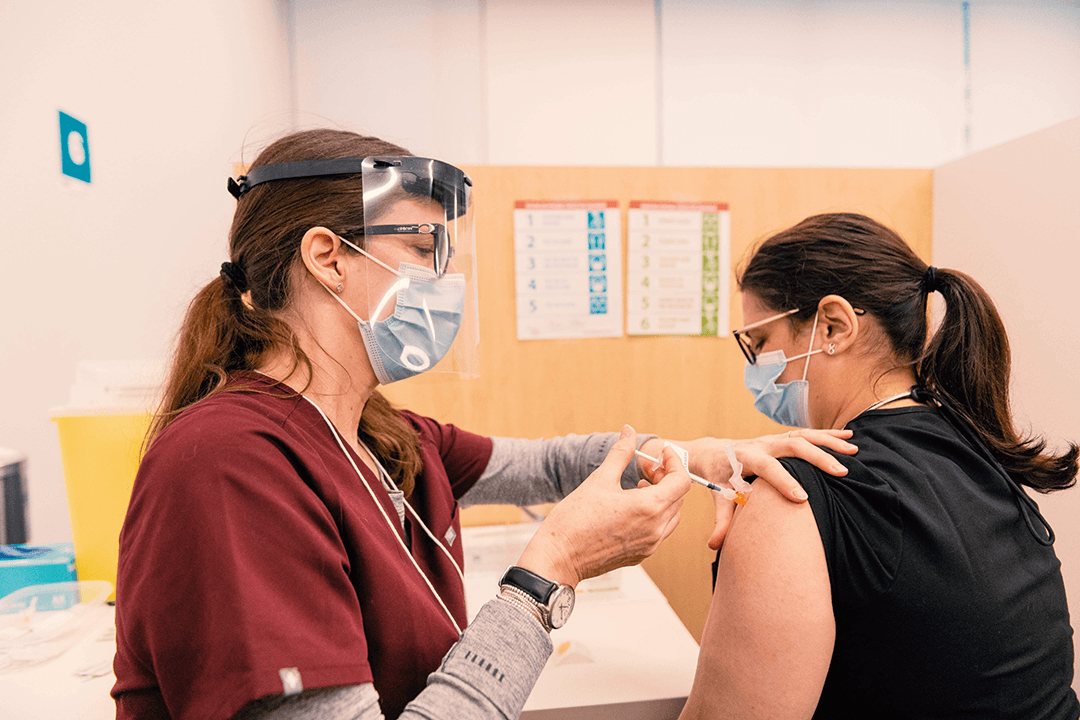 Stay tuned for more vaccination pop-up clinics! 
Student Wellbeing will be hosting vaccination clinics across campus at various locations throughout the fall semester. Please return to this website for dates and locations. 
Importance of getting the COVID-19 vaccine
Vaccination is one of the most effective ways to protect our families, communities and ourselves against COVID-19. Evidence indicates that the vaccines used in Canada are very effective at preventing severe illness, hospitalization and death from COVID-19.
A booster dose following a primary series of mRNA vaccines offers better protection against Omicron infection and severe disease than the primary series alone.
Among people who are vaccinated against COVID-19, studies show that:
their level of protection against infection from the primary series decreases over time and is low against Omicron, but can be improved with a booster dose
the primary series appears to maintain good protection against severe disease and hospitalization caused by Omicron
protection against severe disease and hospitalization is higher after a booster dose
Vaccination is very important, even if you've been previously infected with COVID-19. While infection alone provides some protection, vaccination after infection helps improve the immune response and may provide better and longer-lasting protection.