You are now in the main content area
Program Overview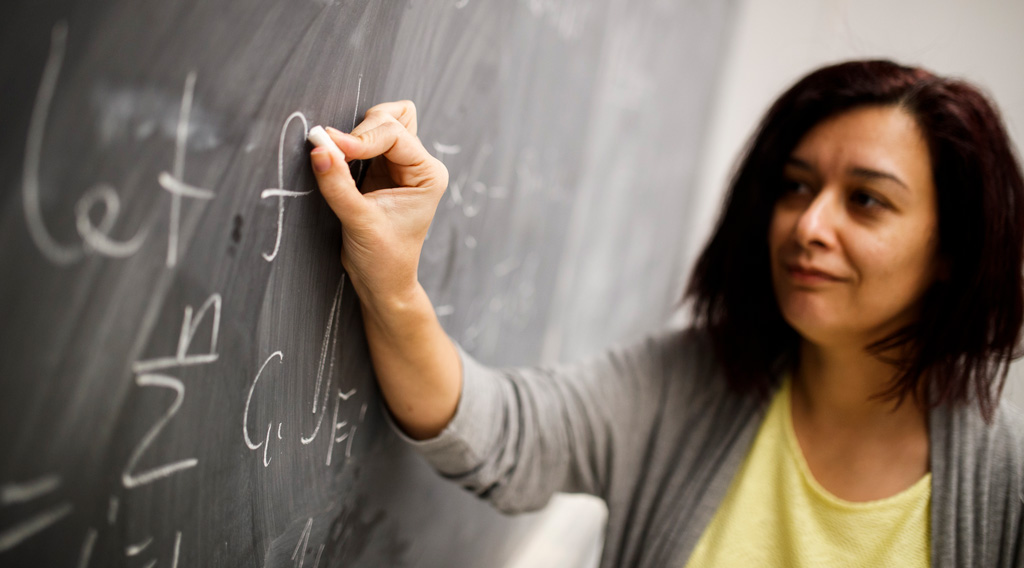 Toronto Metropolitan is one of the universities in Ontario to offer graduate-level programs with an explicit focus on applied mathematics. Both programs include a strong theoretical base, upon which students build hands-on practice in quantitative and analytical skills.

Our department has a low student-to-faculty ratio and a culture of close mentorship. Students have a record of producing research papers, participating in professional conferences, and continuing onto careers in academia and industries such as finance, technology, data science, and health/medical research.
Our Applied Mathematics program leads to a Master of Science degree. Students choose from one of two options:
Thesis Option:
Length: Six terms (2 years)
Format: Full time

Degree Requirements: Five courses, graduate seminar and thesis

Major Research Paper Option:
Length: Four terms (16 months)
Format: Full time
Degree Requirements: Seven courses, graduate seminar and major research paper
Our doctoral program leads to a PhD in Mathematical Modelling and Methods. It combines various mathematical modelling aspects of three main areas: biomathematics, discrete mathematics and financial mathematics.
Length: 12 terms (4 years)
Format: Full time
Degree Requirements: Three electives, graduate seminar, candidacy exam, dissertation and defence

Both the MSc and PhD programs are grounded in three main research areas:
Biomathematics & Fluids
Discrete Mathematics & Complex Networks
Financial Mathematics
To find a potential supervisor for your graduate studies, explore our Research Areas.