You are now in the main content area
Information for International Parents and Supporters
As international parents and supporters, you play an important role in guiding your student through this exciting and nerve-wracking process. This resource page is designed to provide you with all of the information you need to help support your student through the application process. We are here to support you and your student from researching schools, applying to Toronto Metropolitan University, and moving to Toronto, Canada.
Be sure to sign up for updates to receive special event invitations, key information and all the latest updates to help you in your supportive role for your student.
In April 2022, Ryerson University changed its name to Toronto Metropolitan University, which will be implemented in a phased approach. You will see the Ryerson name across campus, online and in our official communications for a period of time. Learn more about our next chapter.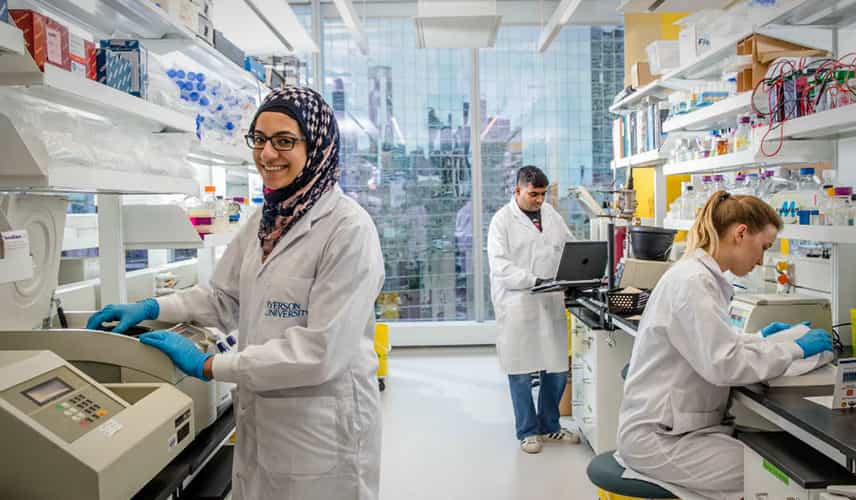 Work while studying
Many of our faculties offer co-op work programs, which means your student could gain up to 20 months of full-time professional Canadian experience, earn credits, build a professional network, and earn a salary—all before they graduate.
91% of our students are employed within 6 months of graduation
Develop entrepreneurial skills
Toronto Metropolitan University boasts Canada's largest university incubator network, called Zone Learning. There are 10 "zones," or incubators, on campus—each with a focus on a different industry—that provide opportunities to brainstorm ideas, gain real-world experience, develop a resume, and even access funding to build a startup.
Home to the top-ranked university incubator in North America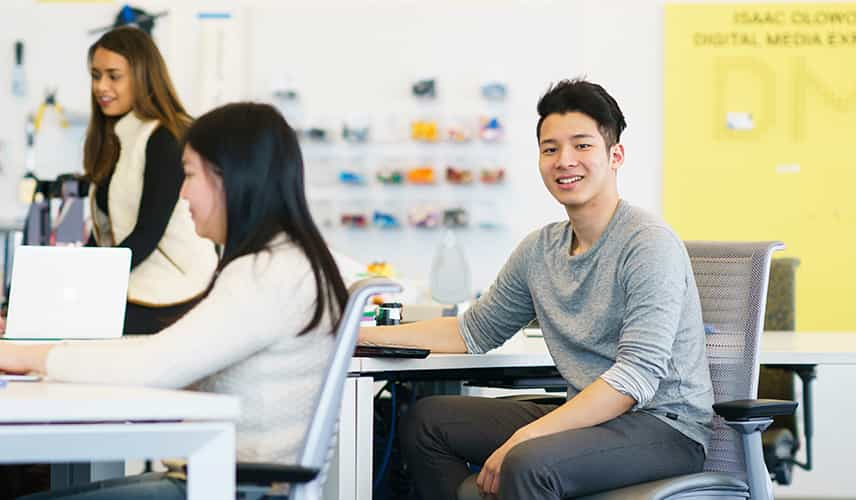 Build a future in Canada
Curious to learn more about Canadian study permits, post-graduation work permits, applications for permanent residence status and more? Licensed immigration advisors are here to support your student.
Our students represent 140+ countries around the world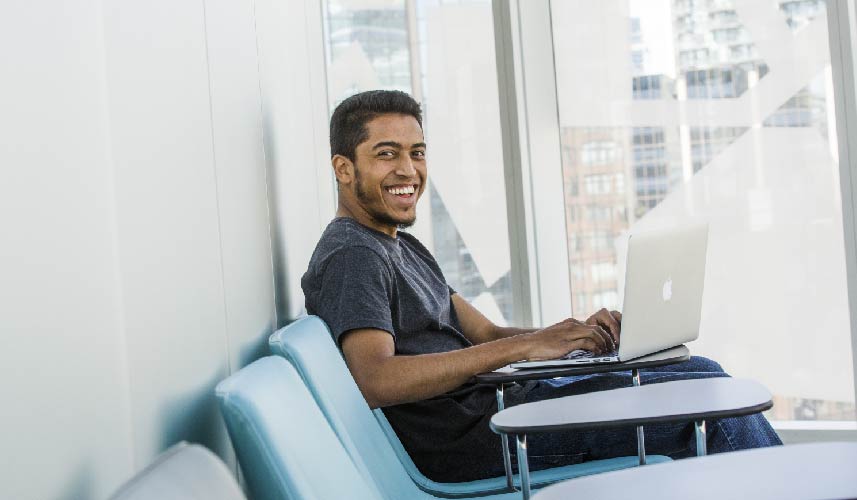 Financing education
At Toronto Metropolitan University, investing in education is made easier through many opportunities. From scholarships, awards, and job opportunities on and off campus, we help you cover your student's expenses while they study.
Support your education with generous entrance scholarships and prestigious awards
Complete this form to receive updates and information that matter to you. We'll send you tips and tools to start planning your future in Toronto and support you along your journey.
Notice of Collection
Toronto Metropolitan University ("the University") collects personal information under the authority of the PDF fileUniversity Act and in accordance with the University Notice of Collection. The University will collect, use, disclose, and protect your personal information in accordance with the Freedom of Information and Protection of Privacy Act, external link. If you have questions about the collection, use and disclosure of this information by Toronto Metropolitan University, please contact the International Enrolment Office, 350 Victoria Street, Toronto, M5B 2K3, international@torontomu.ca.