You are now in the main content area
International Students
Choosing a university abroad takes grit — the most rewarding things in life do.

At Toronto Metropolitan University (formerly Ryerson University), you'll feel rewarded for your choice from day one. When you arrive on our campus, you'll be met by warm, welcoming students from Canada and abroad. When you attend your first classes, you'll be inspired by innovative learning experiences you can't get anywhere else. When you set out to explore, you'll find our beautiful campus is nestled in the heart of a city as big as your dreams. And, when you're ready for your first Canadian job, you'll turn to our co-op work program to introduce you to the country's leading employers.
If you're ready to start building your future, we're ready for you.
​​​International students from 140+ countries
​university in Canada for student services (Maclean's 2023)

​of programs designed with experiential (hands-on) learning

​​

students employed within 6 months of graduation

The full TMU experience

The innovative Canadian education you'll get here is just part of the full TMU experience. From housing on campus to athletics and recreation, academic support to health and wellness, we're ready to help you make every aspect of your experience rewarding.

Paying for your education

Did you know that you could be eligible for a scholarship? Or that you could earn an annual salary of up to CAD $36,500 through our co-op program? Even cover some of your expenses by getting a job on campus? Discover the many ways to help cover the cost of investing in your education at TMU.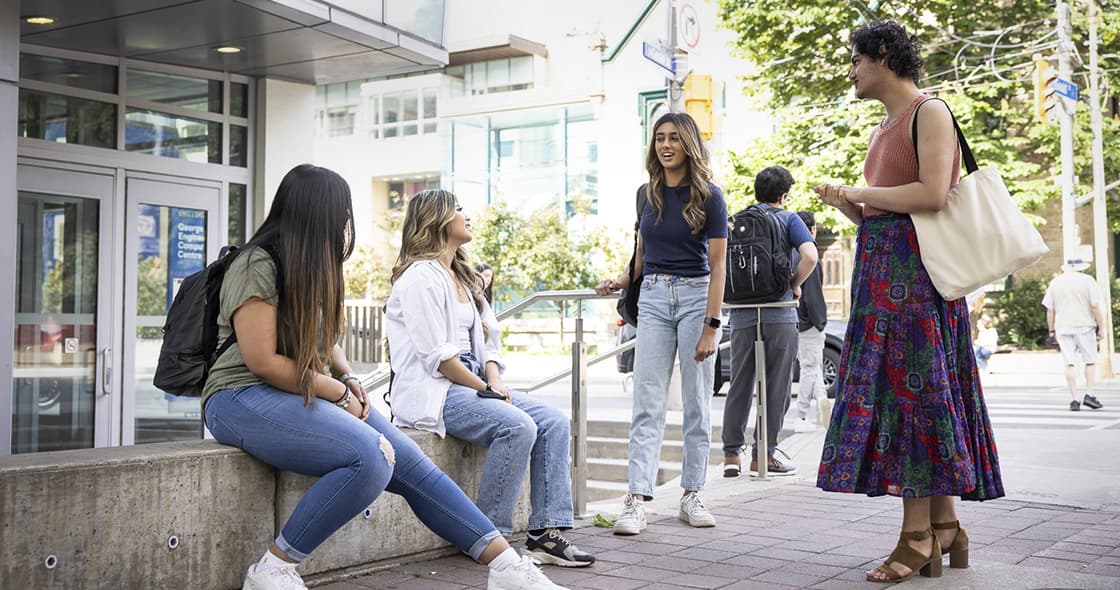 Have questions?
We have answers! Chat with an international student, attend an event, or schedule a one-on-one meeting to ask us about anything from how to get your first co-op job in Canada to what it's like to live in downtown Toronto. Not a student? We have plenty of resources for parents, supporters, education agents and international counsellors, too.
Start building your future
Complete this form to receive updates and information that matter to you. We'll send you tips and tools to start planning your future in Toronto and support you along your journey.