You are now in the main content area
International Students
In April 2022, Ryerson University changed its name to Toronto Metropolitan University, which will be implemented in a phased approach. You will see the Ryerson name across campus, online and in our official communications for a period of time. Learn more about our next chapter.

Start building your future here
As you get ready to travel around the world to start on your path to success, you can rest assured that we're ready for you. A beautiful campus in the heart of downtown Toronto. Diverse and welcoming students from around the world. Innovative learning experiences you can't find anywhere else. Job opportunities with some of Canada's leading employers through our co-op program. From the details to the big picture, we'll be here each and every step of the way to make your journey successful.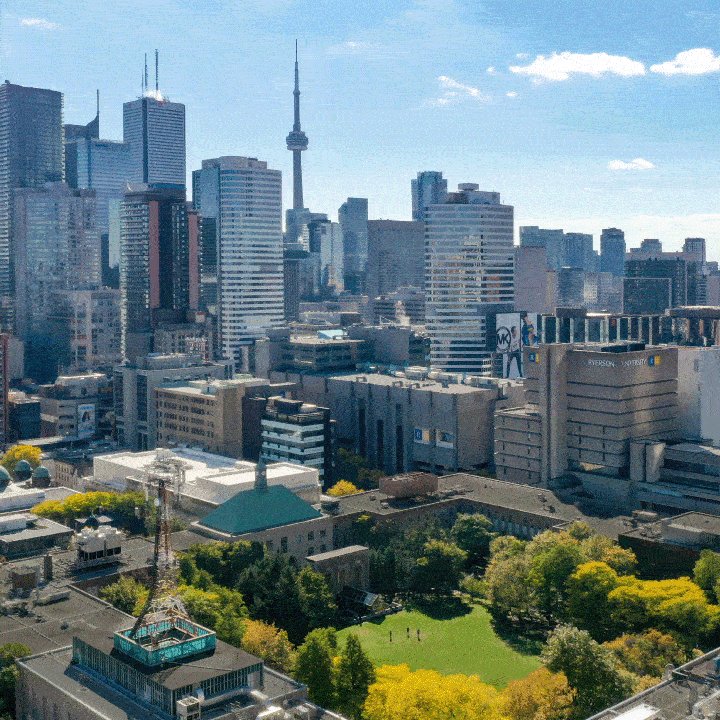 undergraduate programs with 60 minors

programs designed with experiential, or hands-on, learning

students employed within 6 months of graduation

countries our students call home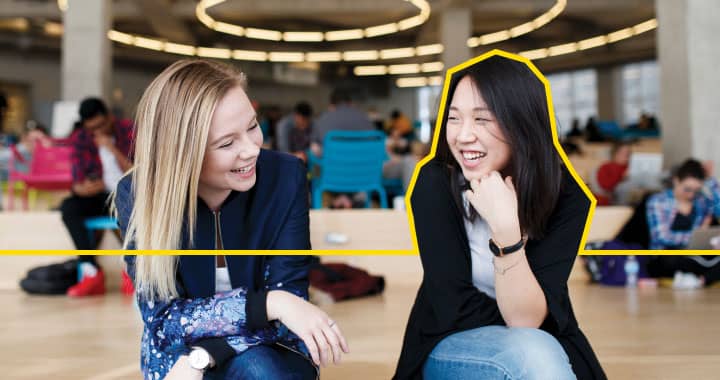 The full university experience
The innovative Canadian education you'll get here is just part of the full university experience. From housing on campus to athletics and recreation, academic support to health and wellness, we're ready to help you make every aspect of your experience rewarding.
Paying for your education
Did you know that you could be eligible for a scholarship? Or that you could earn an annual salary of up to CAD $36,500 through our co-op program? Even cover some of your expenses by getting a job on campus? Discover the many ways to help cover the cost of investing in your education.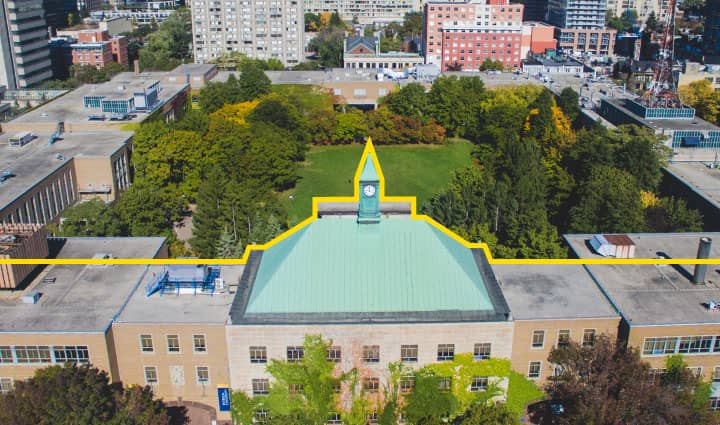 Have questions?
We have answers! Schedule a one-on-one meeting to ask us about anything, from how to get your first co-op job in Canada to what it's like to live in downtown Toronto and everything in between.
Complete this form to receive updates and information that matter to you. We'll send you tips and tools to start planning your future in Toronto and support you along your journey.
Notice of Collection
Ryerson University ("the University") collects personal information under the authority of the PDF fileRyerson University Act and in accordance with the Ryerson University Notice of Collection for international recruitment and other related purposes. The University will collect, use, disclose, and protect your personal information in accordance with the Freedom of Information and Protection of Privacy Act, external link. If you have questions about the collection, use and disclosure of this information by Ryerson University, please contact the International Enrolment Office, 350 Victoria Street, Toronto, M5B 2K3, international@ryerson.ca.