You are now in the main content area
How to Apply (for January 2023 Start)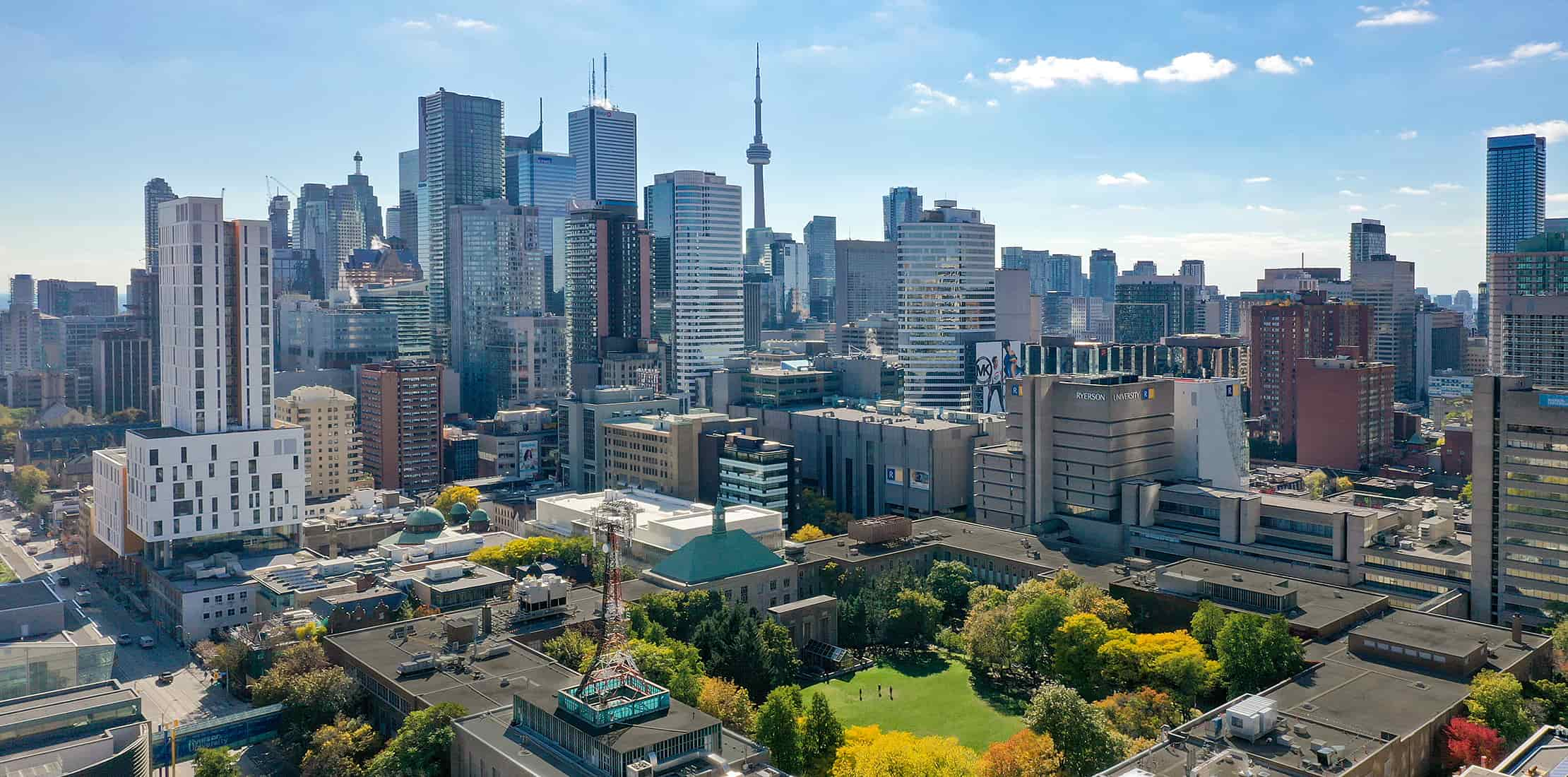 In April 2022, Ryerson University changed its name to Toronto Metropolitan University, which will be implemented in a phased approach. You will see the Ryerson name across campus, online and in our official communications for a period of time. Learn more about our next chapter.

If you cannot meet our minimum English score, we offer direct pathways to admission into undergraduate programs with a January intake through the ESL Foundation Program and English Boost. Unlock your potential in Toronto with our English Language Pathway Programs offered by the Real Institute.
Review admission requirements
Ready to apply? Learn more about the required application form and next steps you will take to complete your application.
Join an upcoming webinar to learn more about the process to apply for our January 2023 intake:
Application deadline: October 14, 2022. Please note: Due to space availability, programs may close applications prior to the deadline). Applications, amendments and supporting documents received after the deadline will be considered subject to space availability.
Admission decision release date: Starting July 2022. Decisions will be posted to your Choose>Ryerson Applicant Portal on an ongoing basis.
Apply for a Scholarship
The International Student Winter Merit Scholarship is awarded to international students who are entering their first year of full-time, four-year undergraduate degree program at Toronto Metropolitan University in January 2023. Apply by November 1st. Once you have received an email acknowledgment of your application, you should begin the process of submitting your transcripts and supporting documents.
Check your application status
Log in to your Choose>Ryerson Applicant Portal to view letters/documents issued to you by Undergraduate Admissions and to track your application. Please be sure to add noreply@ryerson.ca to your email contact list and check your spam folder to ensure you do not miss critical communications from us.
Accept your Offer
Received an Offer of Admission? Reserve your spot in 3 steps, outlined on our Approved Students page.

Complete this form to receive updates and information that matter to you. We'll send you tips and tools to start planning your future in Toronto and support you along your journey.
Notice of Collection
Ryerson University ("the University") collects personal information under the authority of the PDF fileRyerson University Act and in accordance with the Ryerson University Notice of Collection for international recruitment and other related purposes. The University will collect, use, disclose, and protect your personal information in accordance with the Freedom of Information and Protection of Privacy Act, external link. If you have questions about the collection, use and disclosure of this information by Ryerson University, please contact the International Enrolment Office, 350 Victoria Street, Toronto, M5B 2K3, international@ryerson.ca.