You are now in the main content area
Graduate Programs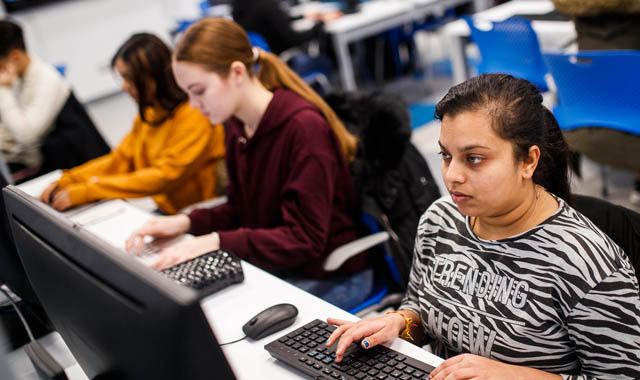 Toronto Metropolitan's Department of Computer Science offers graduate studies at the Master's and PhD levels. Both programs follow the University's approach in blending theory with practice. Students build advanced knowledge and have ample opportunity to apply their skills.
MSc Program
Our Master's degree promotes high achievement in both theoretical and practical aspects of Computer Science. Students can choose from three options:
Thesis-based

Major research paper-based
Course-based
All three options equip students to meet the ongoing demand for qualified professionals with advanced Computer Science education. Each option has its own program degree requirements.
PhD Program
Our PhD program provides students advanced Computer Science education and allows them to develop a research program. While the program allows students to explore all areas of Computer Science, it has particular focus on two fields:
Intelligence and Robotics
Computer Communication Networks
Students are required to complete courses from each field.
Graduate Research Highlights