You are now in the main content area
Financing Your Studies: Realize your future with TMU Graduate Studies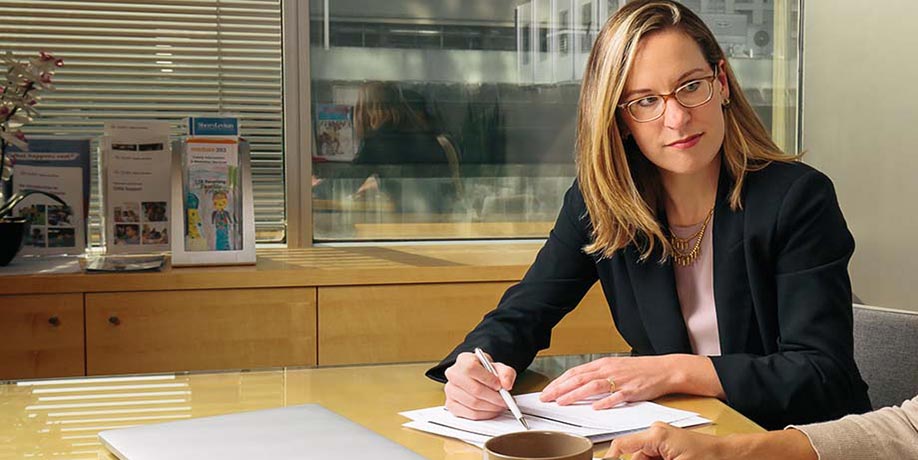 Tuition and Fees
Tuition and fees are determined by the program and academic level you are pursuing your graduate studies in. Total fees for each program and academic level include charges for tuition, athletics, TMSU – Ryerson Students' Union, TMSU health and dental plans, and other related fees.
Detailed graduate tuition and fees information
Below is further information to help you address any questions or concerns that relate to the billing and payment of tuition and fees at Toronto Met.
Funding
At Toronto Met, we recognize that pursuing graduate studies is a significant financial investment. To that end, we want to ensure that you are able to focus on your studies and research while pursuing your graduate degree. There are a number of funding packages – internal and external – available to graduate students.
When you are accepted into a Toronto Met graduate program, your offer of admission will set out the financial obligations for both you and the university.
You may be offered financial support, for a part of or for the full duration of your tenure in the program, in the form of scholarships, awards, stipends, bursaries or assistantships.
An offer of funding will state the amount of funding, duration of funding, conditions for renewal (if any), terms of continued funding and other relevant details. You must agree to the terms of the admission offer and funding arrangements prior to enrolment in your program.
As you are expected to have sufficient means of financial support for the length of time you are enrolled in a program, we encourage you to apply for external scholarship and award programs for which you are eligible. As scholarships and awards – both internal and external – are awarded based on merit, students from Ontario who have financial need may consider applying for loans and grants through the Ontario Government Student Assistance Program. We also offer the (formerly) Ryerson Graduate Student Emergency Bursary. Please contact your program for further information.
There are a number of scholarships and awards available to graduate students on a competitive basis.
We want to make sure you are successful in meeting the financial demands of your graduate education. If you have questions about these scholarship and award programs, please contact your program.
Learn about research and teaching assistant opportunities at Toronto Met to support your studies with relevant, rewarding work.
Research Assistants
As a Research Assistant (RA), students assist principal investigators in conducting research activities not related to the student's studies. The minimum rate of pay is defined by the Granting Council (SSHRC, NSERC or CIHR) or organization/institution which is funding the principal investigator. When that institution is Toronto Metropolitan University, the minimum rate of pay is defined in the OPSEU Collective Agreement (opens in new window) , Article 14, Section 14.06. The terms of employment of graduate students will be consistent with this collective agreement. However, the minimum recommended rate of pay for graduate students is the rate at which Graduate (Teaching) Assistants are paid, which is outlined in the CUPE 3 Collective Agreement.
Contact your program for details about program-specific RA positions.
Graduate (Teaching) Assistants
At Toronto Met, a Graduate (Teaching) Assistant or GA refers to a graduate student who is employed to assist with teaching or related duties. The student has be a Toronto Met student currently enrolled on a full-time basis in one of the university's master's or PhD programs.
This type of employment opportunity is typically offered by a department or school. Full-time graduate students can be employed for a maximum of 10 hours per week. The rate of pay can be found on the Human Resources website in the CUPE Local 3904 Unit 3 Collective Agreement (opens in new window) . Students may be offered a GA position by their program, and/or the positions will be posted on the HR website. Search GA Opportunities (opens in new window) for current postings. Terms of employment of graduate students will be consistent with the collective agreements between Toronto Met and its employee groups.