You are now in the main content area
Areas of Specialization
Construction project management education
Construction planning and scheduling
Education
| Year | University | Degree |
| --- | --- | --- |
| 1993 | University of Dundee | MBA |
| 1985 | University of Edinburgh | PhD |
| 1981 | University of Edinburgh | BSc (Hons) |
Spotlight
In today's globalized world, design and construction companies often outsource work in order to lower costs. This practice has changed the industry, and, says Paul S H Poh, education must follow suit. "As teachers, we have a responsibility to show students how to work collaboratively with peers across geographical and time divides."
Poh is the perfect person to impart this knowledge. His industry career in construction project management has taken him to countries around the world, including the UK, Singapore, Indonesia and Thailand. It is invaluable experience, and he brings it all into his classroom.
Poh co-designed his fourth-year construction project management studio in collaboration with Coventry University in the UK. Working as a multi-disciplinary team, Toronto Met and Coventry students collaborate on and respond to a request for proposal for a building project. "Beyond technical content, students get to learn the practices of another country, and the importance of teamwork and communication skills."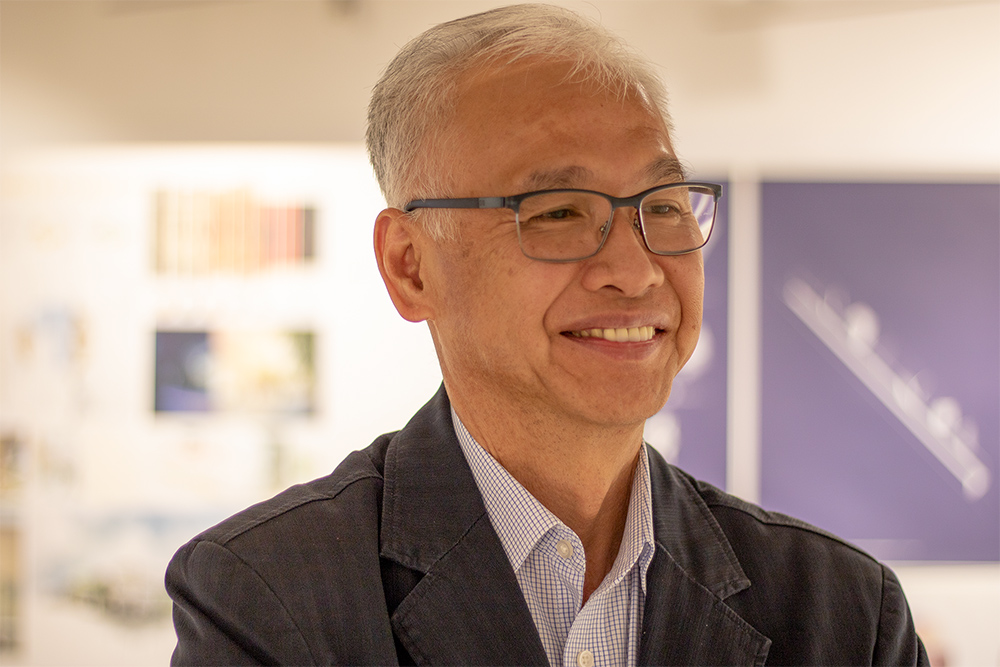 "The construction industry is globalized; we're training our students to be, too."
Poh, PSH, Austin, A & Soetanto, R 2018, "An International Cross-Disciplinary Student Collaboration: A Retrospective Eight Years", 10th Annual International Conference on Education and New Learning Technologies, Palma de Mallorca, pp. 9398-9404.
Poh, PSH & Lam, YM 2014, "Confidence based scheduling procedure (CBSP); a pragmatic approach to manage project schedule uncertainty", The International Journal of Construction Project Management, vol. 6, issue 2, pp. 119-138.
Soetanto, R, Childs, M, Poh, P, Austin, S & Hao, J 2014, "Virtual collaboration learning for building design", ICE Proceedings, Procurement and Law, vol. 167, issue 1, pp. 25-34.
Poh, PSH, Soetanto, R, Austin, S & Adamu, ZA 2014, "International multidisciplinary learning: an account of a collaborative effort among three higher education institutions", International Association for Development of the International Society - 8th International Conference on e-Learning, Multi Conference on Computer Science and Information Systems, proceedings of a conference, IADIS, Lisbon, pp. 389-393.
Provisional Patent: Sistem 2000 Wall Forming System, 2005
PEng, Professional Engineer Ontario, 2000
PEng, Professional Engineer Singapore, 1995
EUR ING, European Engineer, European Federation of National Engineering Associations, 1990
CEng, Chartered Engineer, Engineering Council, United Kingdom, 1988
MCSCE, Member, Canadian Society for Civil Engineering, 1999
MIES, Member, Institution of Engineers Singapore, 1989
MICE, Member, Institution of Civil Engineers, United Kingdom, 1988
Editorial Advisory Board Member, The International Journal of Construction Project Management
Chair, 1st International Conference, World of Construction Project Management, 2004.