You are now in the main content area
Equity, Diversity & Inclusion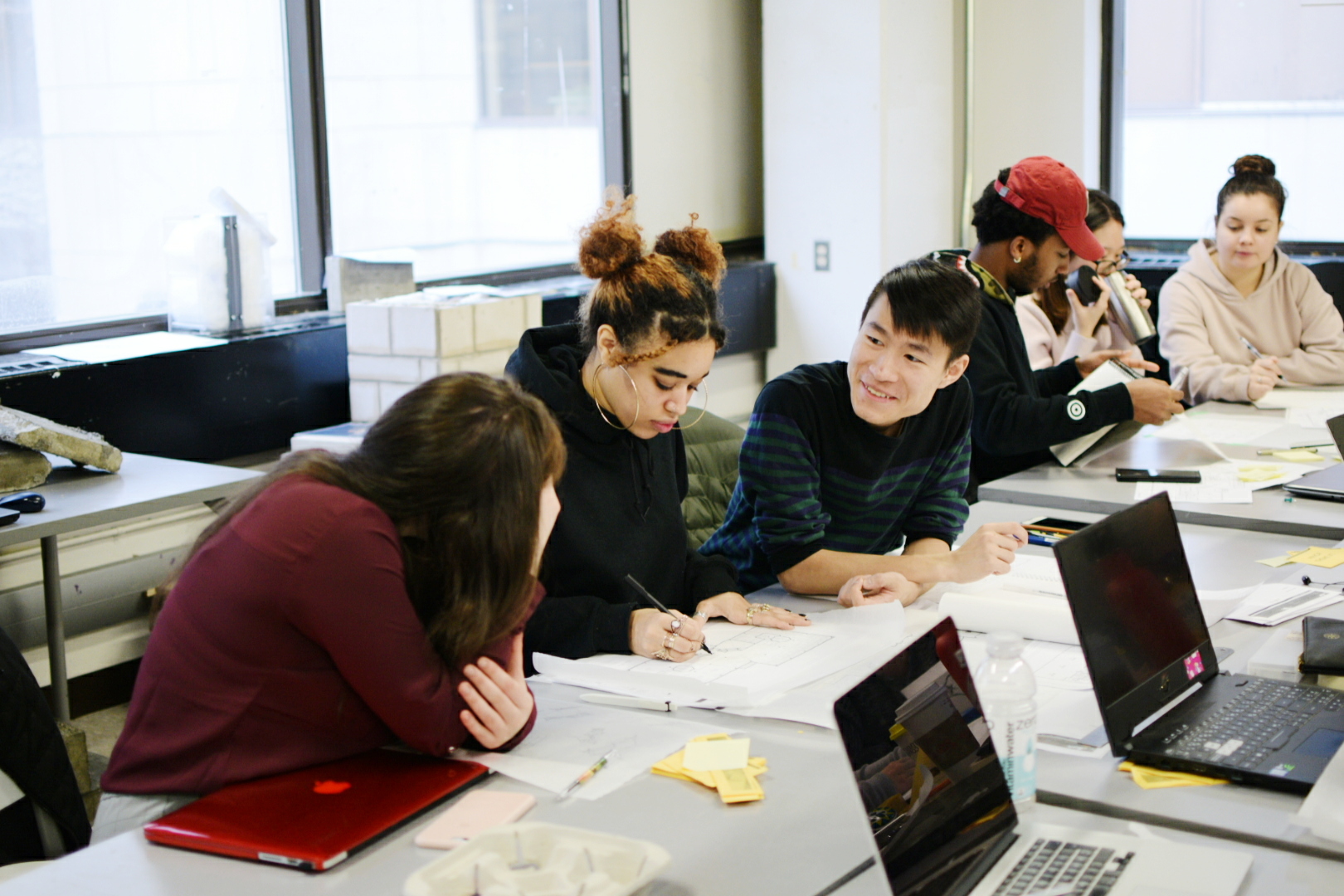 EDI Committee
The EDI Committee consists of students, faculty, staff and alumni working collaboratively to raise awareness and develop actionable steps to identify, evaluate and resolve EDI barriers inside and outside of the classroom.
| Member Name | Role |
| --- | --- |
| Bridgette Dalima | Staff |
| Mark Gorgolewski | Chair, DAS |
| Hajara Nida Hameed | Undergraduate Student |
| Julia Jamrozik | Faculty |
| Dorothy Johns | Graduate Student |
| June Komisar | Faculty |
| Christine Leu | Instructor |
| Monica Meiqiong Li | Undergraduate Student |
| Carlo Parente | Faculty |
| Saskia Scarce | Undergraduate Student |
| Sara Shemirani | Industry |
| Yash Vyas | Graduate Student |
Community Consultations
DAS has conducted a departmental review that examined EDI barriers to ensure ongoing equitable policies and curriculum-related decision-making. In early 2021, students, staff and faculty had the opportunity to share their experiences and suggestions during community consultations with an EDI facilitator or through a survey submission. The EDI facilitator will use the consultation and survey findings to develop a report of departmental recommendations in the coming weeks.
Course Reviews
To ensure greater diversity in our approach to teaching history and theory, we assembled a working group to review relevant undergraduate and graduate courses. Led by faculty member Marco Polo, the group will integrate a variety of perspectives and worldviews into course content based on recent developments impacting global architectural education.

Third-Year Studio
Third-year students in the architectural science program are collaborating with members of the Oakwood Vaughan community to design a cultural centre influenced by its diverse population, distinct history and rich heritage. The Nia Centre is a safe space for African-Canadian youth to access programs, services, arts and culture.
Internationalization Initiatives
DAS is working to increase and diversify its collaborations and partnerships with global universities to offer a more diverse range of travel and exchange opportunities for students. The department also recognized the opportunity to diversify the range of speakers and subjects in our lecture series, and have promoted online workshops and discussions that address issues of diversity injustice and architecture.
Collaborative Exercises
In 2021, students collaborated with members of Toronto's Parkdale community and socially-minded designers at Open Architecture Collaborative Canada (OACC) for an experiential project focused on equity-centred design. The approach includes reflecting on the perspective and engaging with community stakeholders, whose voices are not always represented, to develop community-based design proposals.
Research Seminars
A seminar for fourth-year and graduate students to address how architecture has been impacted by the challenging relationship between Indigenous and Settler Societies. Students prepare and present on the opportunities and challenges of globalization, while providing alternative insights and processes on current architectural practices.
Awards, Scholarships & Bursaries
Current or future students who self-identify with any of the equity groups listed below may be eligible for EDI scholarships, awards and bursaries.
Indigenous Students
Any student who self-identifies as First Nations, Inuit or Métis Peoples in Canada.
Racialized Students
Any student who self-identifies as a person of colour, sometimes referred to as visible or racial minorities and who are not White or Caucasian.
LGBTQ2S+
Any student that self-identifies as Two Spirit, Lesbian, Gay, Bisexual, Trans, Queer and Questioning. The plus sign acknowledges the many sexual and gender minority people don't see themselves in the umbrella acronym and prefer other identity terms such as pansexual, gender non-binary or intersex.
Students with Disabilities
Any student with disabilities include those who experience disadvantages due to attitudes and barriers related to long-term or episodic conditions, chronic illnesses or physical, sensory, mental or emotional health, psychiatric conditions or learning disabilities.
First Generation to Attend Post-Secondary Education
Any student who is the first in their family to attend post-secondary education, whether at a university, college, or an apprenticeship program. If your parents did not attend a post-secondary institution in Canada, or anywhere else in the world, you are a first generation student.
Women Students
Any student who identifies as a woman, including cis-gendered (a person whose gender identity matches the sex that they were assigned at birth) and trans male-to-female (MTF).
Applications for awards, scholarships and bursaries are submitted through AwardSpring, external link and are awarded based on information you provide and your details in MyServiceHub.
Future Students: Visit the Scholarships & Awards page for more information.
Current Students: Follow the steps below to apply for eligible awards, scholarships and bursaries.
Visit the AwardSpring, external link website, click the Sign In with Your School Account button and login using your my.ryerson username and password.
Click Application on the left side of the menu.
Complete each step of the following tabs:
Privacy Information
General Information
Academic Information
Financial Information
When you reach the Qualification Questions tab, click the Do you self-identify as one or more of the following search bar.
Select all answers that apply to you.
Answer the remaining questions in the tab and click the Next Step button.
Read through the information in the Disclaimer tab. Once your application is complete click Submit Application.
You will be brought back to your Dashboard where you will see awards, scholarships and bursaries that you have applied to based on your qualifications. You will also see a list of opportunities you might be eligible for, if you complete the follow-up items.
For assistance with AwardSpring, contact awards@torontomu.ca for help.