You are now in the main content area
Truth & Reconciliation

In May 2015, the Truth and Reconciliation Commission of Canada released the report (PDF file) Honouring the Truth, Reconciling for the Future (external link) . The report outlines the history and legacy of Canada's residential school system for Aboriginal children. The Commission's report included 94 Calls to Action in order to redress the legacy of residential schools and advance the process of Canadian reconciliation. Several of these Calls to Action were directly addressed to post-secondary educational institutions to:
Develop Indigenous focused programs in specific fields, including education, health care and law;
To increase opportunities for intercultural competency training; and,
To promote an awareness of Indigenous rights, histories and perspectives.
Others were connected to education more generally.
Our commitment to truth and reconciliation
The University is overcoming the legacy of a painful past. For years there was a lack of understanding of the concerns of its Indigenous community and little desire to accept responsibility to address these concerns. There was also a reluctance to acknowledge the harmful role played by the university's namesake.
But attitudes are changing. Within the TMU community there is growing recognition of the need to demonstrate respect and understanding of the land the university sits on, and to recognize the cultural knowledge and ways of knowing brought by Indigenous students, staff and faculty.
This is an important time at TMU to acknowledge the harms of the past and move forward along the path to reconciliation. The (PDF file) Commission's Principles of Reconciliation provide the building blocks needed for reconciliation between Indigenous and non-Indigenous Canada to occur. A key step in this process, as recognized by the Commission, is the elimination of the educational gaps between Indigenous and non-Indigenous Canadians.
TRC Strategic Working Group
The TRC Strategic Working Group was established in early 2018 after the release of the Truth and Reconciliation Community Consultation Summary Report. As the university continues on its journey to truth and reconciliation with Indigenous students, faculty, staff and the broader community, the TRC Strategic Working Group meets regularly to establish priorities and share best practices for implementing Indigenous initiatives at Toronto Metropolitan University.
The working group provides a forum for members to raise issues related to reconciliation, report progress on recommendations from the Community Consultation Summary Report, and seek advice or support on proposed initiatives.
The work of the TRC Strategic Working Group complements the activities and recommendations of the Standing Strong (Mash Koh Wee Kah Pooh Win) Task Force and the Aboriginal Education Council.
The TRC Strategic Working Group has three co-chairs:
Joanne Dallaire, Elder and Senior Advisor, Indigenous Relations and Reconciliation
Tanya (Toni) De Mello, Vice-President, Equity and Community Inclusion
Roberta Iannacito-Provenzano, Interim Provost and Vice-President, Academic
The TRC Strategic Working Group has broad membership from across the university, including Indigenous and non-Indigenous members. Membership in the working group is not exclusive. Any TMU faculty, staff or student who would like to engage with the working group is welcome to contact Rose Sandino at rose.sandino@torontomu.ca.
Mash Koh Wee Kah Pooh Win (Standing Strong) Task Force
Research on Egerton Ryerson's role in Ontario's public education system began in 2010 by TMU's Aboriginal Education Council, and his harmful connection to the Indian Residential School System was later documented in the 2018 community consultation report. In order to seek an understanding of Egerton Ryerson's life and legacy and the role of commemoration in our community, President Lachemi struck the Mash Koh Wee Kah Pooh Win (Standing Strong) Task Force in November 2020.
The (PDF file) Standing Strong Task Force Report and Recommendations includes 22 recommendations, such as renaming the institution, increasing support for Indigenous scholarship, and providing more opportunities to learn about Indigenous history and Indigenous and colonial relations.
Though the specific objectives of the Working Group and Task Force are distinct, together they promote the Indigenization of campus, define the university's priorities, and support a path to Truth and Reconciliation.
Pow Wow (September 2018)
Joanne Dallaire ,Elder (Ke Shay Hayo) and Senior Advisor, Indigenous Relations and Reconciliation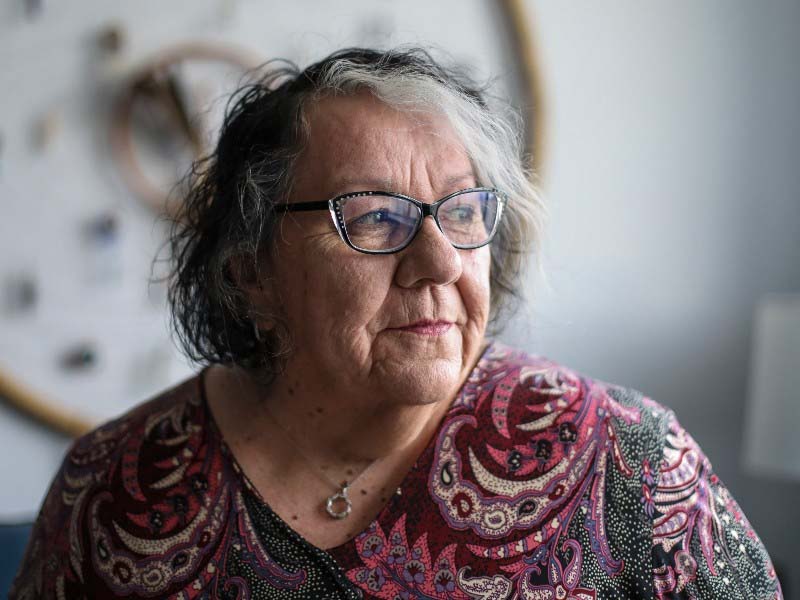 Strategic Vision (2020)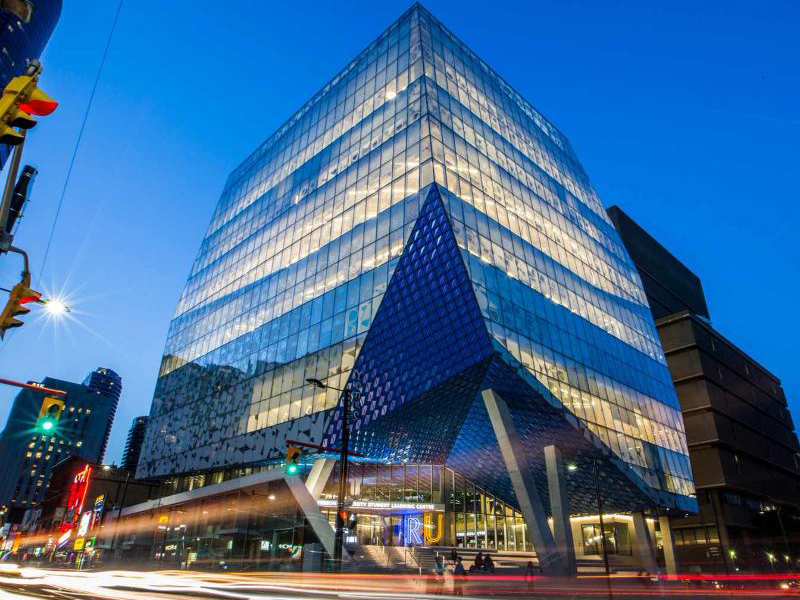 Next Chapter (August 2021)
Indigenous Ring (September 2021)
Note on language and terminology
Aboriginal Peoples in Canada include persons who are First Nation, Inuit or Metis. The term Aboriginal peoples was established by the federal government as an umbrella term for diverse Indigenous peoples in Canada.
First Nation(s) has been adopted in Canada to replace the term "Indian band" or "Indians," however, this may not be a term with which Indigenous peoples identify. They may identify with their Nation, e.g. Anishinabe, Haudenosaunee, Mi'kmaq or Dene and/or other terms such as Native, Native Indian, Native American or Indigenous peoples. All of these identities can be part of the umbrella term of Aboriginal Peoples in Canada.
Status refers to First Nations peoples who are recognized by the federal government as "Indians" under the federal Indian Act; Treaty refers to those who are Status and belong to a First Nation that signed a treaty with the Crown; Non-Status refers to individuals.