You are now in the main content area
About the OVPECI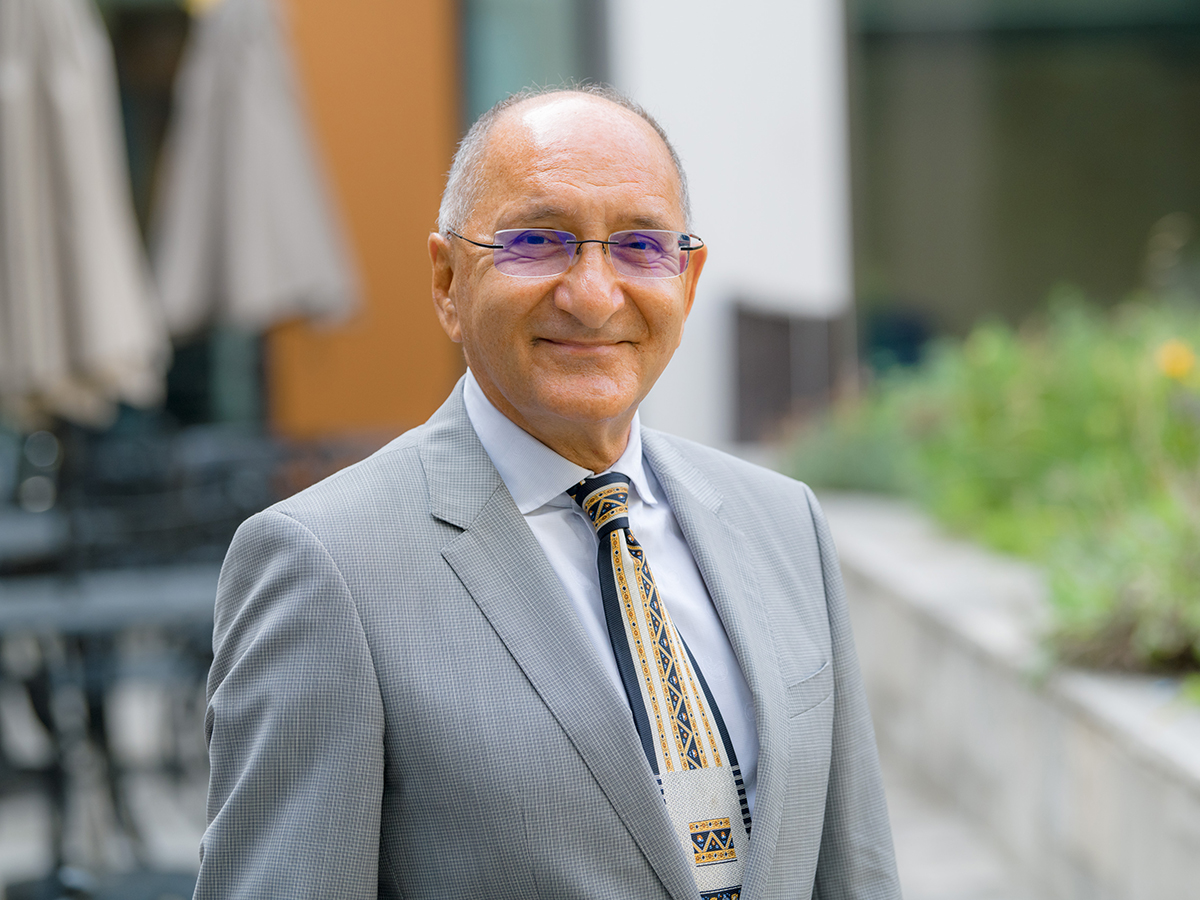 Dr. Anver Saloojee began his term as interim vice-president, equity and community inclusion on March 1, 2022 following the announcement that Dr. Denise O'Neil Green was concluding her tenure.
A passionate advocate and academic, Dr. Saloojee has dedicated his career to research on human rights and equity-related issues. In his role, Dr. Saloojee serves as executive co-chair of the Presidential Implementation Committee to Confront Anti-Black Racism; co-chair of the Truth and Reconciliation Strategic Working Group; and chair of the Access Ryerson Steering Committee.
Dr. Anver Saloojee served as assistant vice-president, international from 2016 to 2020, providing university-wide strategic direction to Ryerson's international activities and guiding Ryerson's evolution into a global urban university. Dr. Saloojee also led the development of the university's first law school, serving as the Dean of Record. Now named the Lincoln Alexander School of Law, Dr. Saloojee welcomed the first cohort of students in the fall of 2020.
A member of the Ryerson community for almost 30 years as sessional instructor, lecturer and professor in the Department of Politics and Public Administration, Dr. Saloojee has earned a number of awards including Professor of the Year in and the Alan Shepard Equity, Diversity and Inclusion Award in 2018. In 2005, he took on the role as special advisor to the presidency of the Government of South Africa, returning to Ryerson in 2008. In 2014, he was named special advisor to the university's President and Provost.
Dr. Saloojee has an extensive record of service including a number of roles at the Canadian Association of University Teachers including vice-president as well as chair, equity committee. He has also served as president, Ryerson Faculty Association; president, Laidlaw Foundation; and president, Community Planning Council of Toronto.