The Creative School partners with The University of Westminster on London exhibit
Connected Creativity features practice-based research by four creative practitioners, including professors Jonathon Anderson and Alyssa Bistonath
April 11, 2023
In collaboration with The Creative School, Connected Creativity: A Transatlantic Exhibition of Practice-Based Research had its opening at the University of Westminster in London (external link, opens in new window) , UK. This marks the beginning of a collaboration between creative practitioners from both sides of the Atlantic. The exhibition featured the work of four artists who are engaged in practice-based research, including Interior Design Professor Jonathon Anderson and Image Arts Professor Alyssa Bistonath.
"As academies in two distinct locations, we have a lot to translate, mull over, and build on." Bistonath remarked, "Our approaches to contemporary issues in art, design, technology, theory, and pedagogy differ and overlap in ways that will generate important dialogue and work."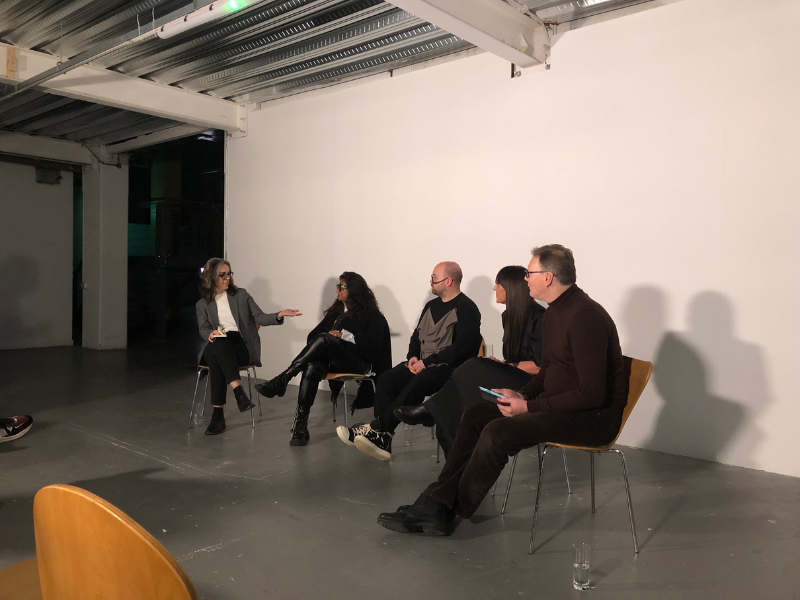 "Westminster, like The Creative School, has many faculty engaging in practice-based research methods, and our partnership stems from a shared appreciation of the power of these methods to open up new forms of inquiry and systems of knowledge," said Natalie Alvarez, Associated Dean of Scholarly, Research and Creative. "The work featured in the exhibition is an exciting demonstration of how practice-based methods are contributing to vitally needed experimentation and invention in a host of domains such as environmental and racial justice, creative technologies, as well as migration and the formation of diasporic communities of belonging," she added.
Collaborative and technological art across space
As part of the exhibit, Bistonath showcased her film Portals. The film focused on connecting past and future times and creating spaces for immigrant populations
"Portals, at its heart, is a work about community building," Bistonath said "The model calls for public and hospitable spaces within art and academia. I believe that if you place hospitality as a priority in any collaborative project, some really interesting things can happen."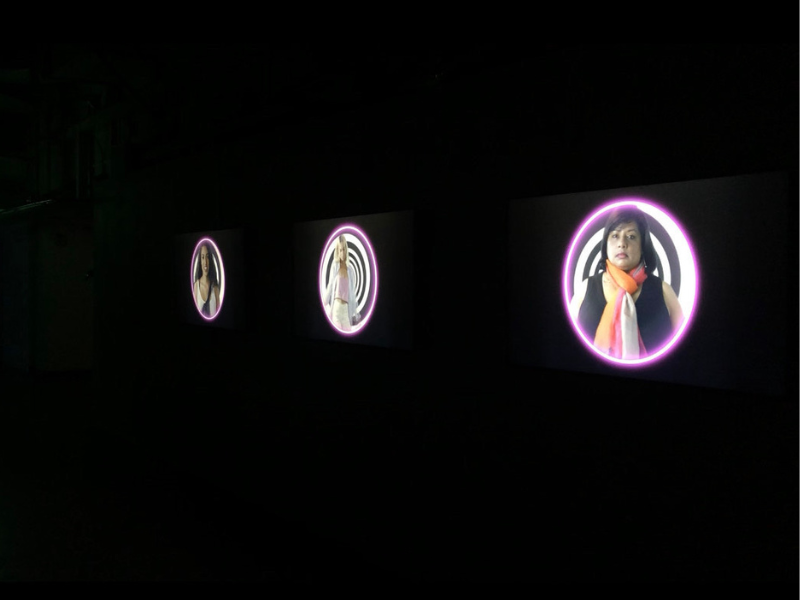 In his project titled Animachina, Anderson depicts a human and a robotic arm in a "collaborative duet" that explores the robot partner as an extension of humanity and a character in a performance.
"Such an interaction has taboo social implications in a context where robots and artificial intelligence often are depicted as industrial, autonomous, threatening, and dominant to the humans they interact with. However, the reality is a collaborative human-robot experience where the robot harmoniously extends the human body," said Anderson.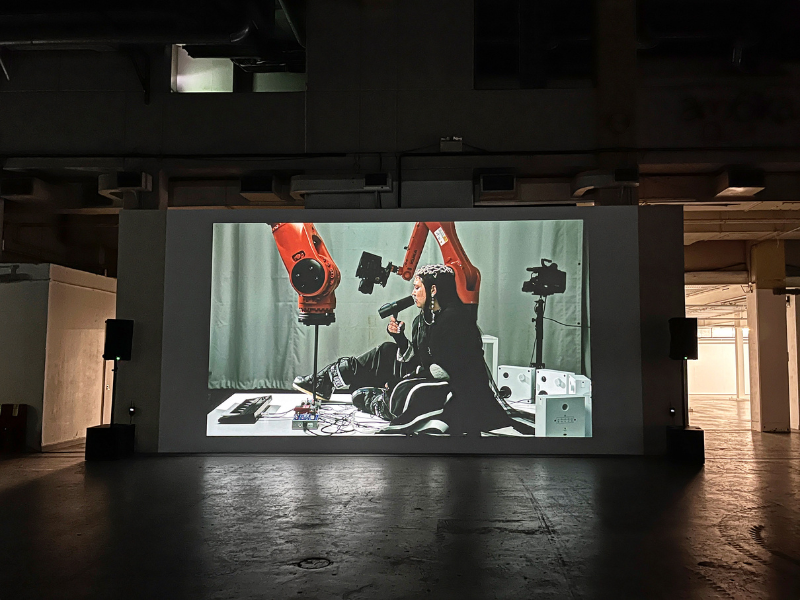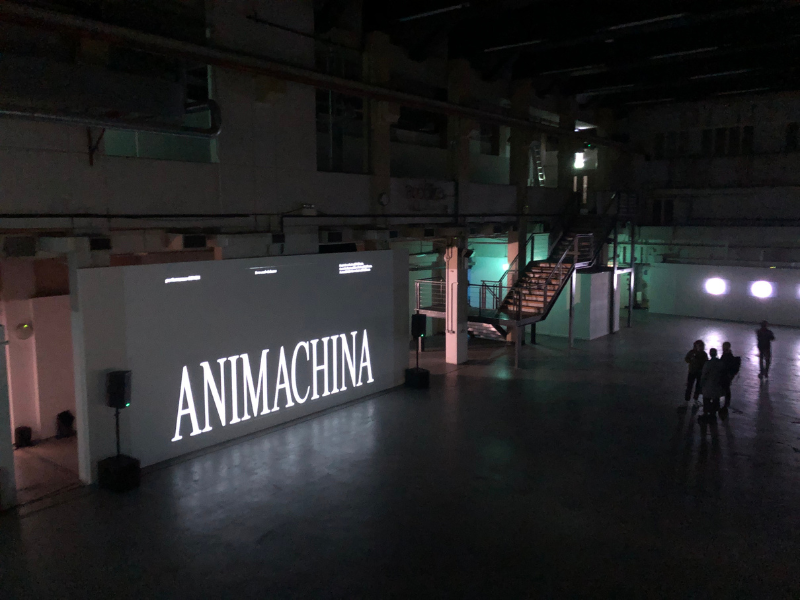 The exhibit featured works by artists from the University of Westminster School of Arts, including Julie Marsh's interactive work, Virtual Assembly, which employs "technical machines" to investigate social and community spaces in partnership with the respective communities. " Collaboration, by necessity, requires you to try new things alongside the shared approaches and connections that already exist." Marsh said. Additionally, Shezad Dawood's VR experience, Terrarium, was created after discussions with scientists about the future of our oceans and the communities residing within them.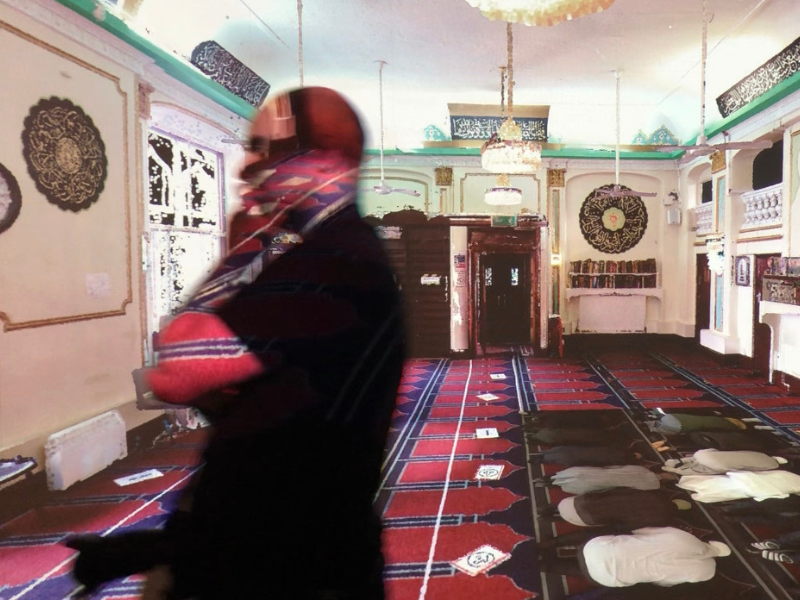 Together these works showcase the principles of practice-based research that prioritize collaboration, technological experimentation, and social engagement while contrasting the work of researchers from The Creative School at Toronto Metropolitan University and the University of Westminster School of Arts.
The future of practice-based research across the Atlantic
Anderson and Bistonath will be part of a six-week collaborative residency over the summer, where faculty members from University of Westminster and The Creative School will develop a new project that celebrates practice-based research.
"The partnership with the University of Westminster will allow faculty and students from across The Creative School to engage in knowledge exchange and develop international perspectives on curriculum and research." Anderson adds, " The UK Hub bridges all of the creative industries that Toronto and London share, between design, fashion, music, communications, journalism, and theatre, and connects Toronto's unique take on the industries that are an integral part of London's storied past, present and future."


The Creative School at Toronto Metropolitan University
The Creative School is a dynamic faculty that is making a difference in new, unexplored ways. Made up of Canada's top professional schools and transdisciplinary hubs in media, communication, design and cultural industries, The Creative School offers students an unparalleled global experience in the heart of downtown Toronto.