You are now in the main content area
Consensual Events: To Orientation and Beyond!

All events should be safe(r) so everyone can participate, connect and have fun.
Our Consensual Events program collaborates with the TMU campus community to prevent and address sexual harm. Through training, communications planning and procedures, we can help you better understand, respond to, and prevent sexual harassment and assault in their spaces. We encourage harm-reduction practices, bystander intervention strategies and violence-informed procedures to create safer spaces.
Whether planning a large-scale conference, celebration, club night or grassroots workshop, Consent Comes First will help you explore ways to strengthen safety while having fun. Contact us at osvse@torontomu.ca to get started.

Consensual Event Guide: To Orientation and Beyond!
The Consensual Event Guide: To Orientation and Beyond was created by Consent Comes First with support from orientation leaders and the wonderful Good Night Out Vancouver.
It provides practical ways to plan events to ensure that consent comes first. It is the first guide for campus communities and is used throughout North America. The guide outlines terms and resources, event planning, ways to support staff/volunteers and steps to take post-event, especially if harm has occurred.
Some Ways to Critically About Event Planning
What are the values and goals of your event?
Do attendees have a choice in participating? Or are there implied expectations?
Do people know where to go if they feel unsafe?
Does your event include education about sexual violence and consent
Do people know who to approach if they want to disclose that they have been subjected to sexual violence?
Do you annually reflect on activities if they are seen as a tradition - just because "we have always done it" doesn't mean we should not be critically thinking about its impact.
Bars and restaurants have made important progress in Toronto, recognizing their role as establishments, employers, and community members in keeping patrons and staff safe from harassment and violence. Some of these roles have been written into law under the Occupational Health and Safety Act Bill 132, with training programs and policies available to these gathering spaces. Consent Comes First created the Consent on Tap program in 2016 offering workshops, programming and policy support to local bars and restaurants on how to prevent and address sexual violence.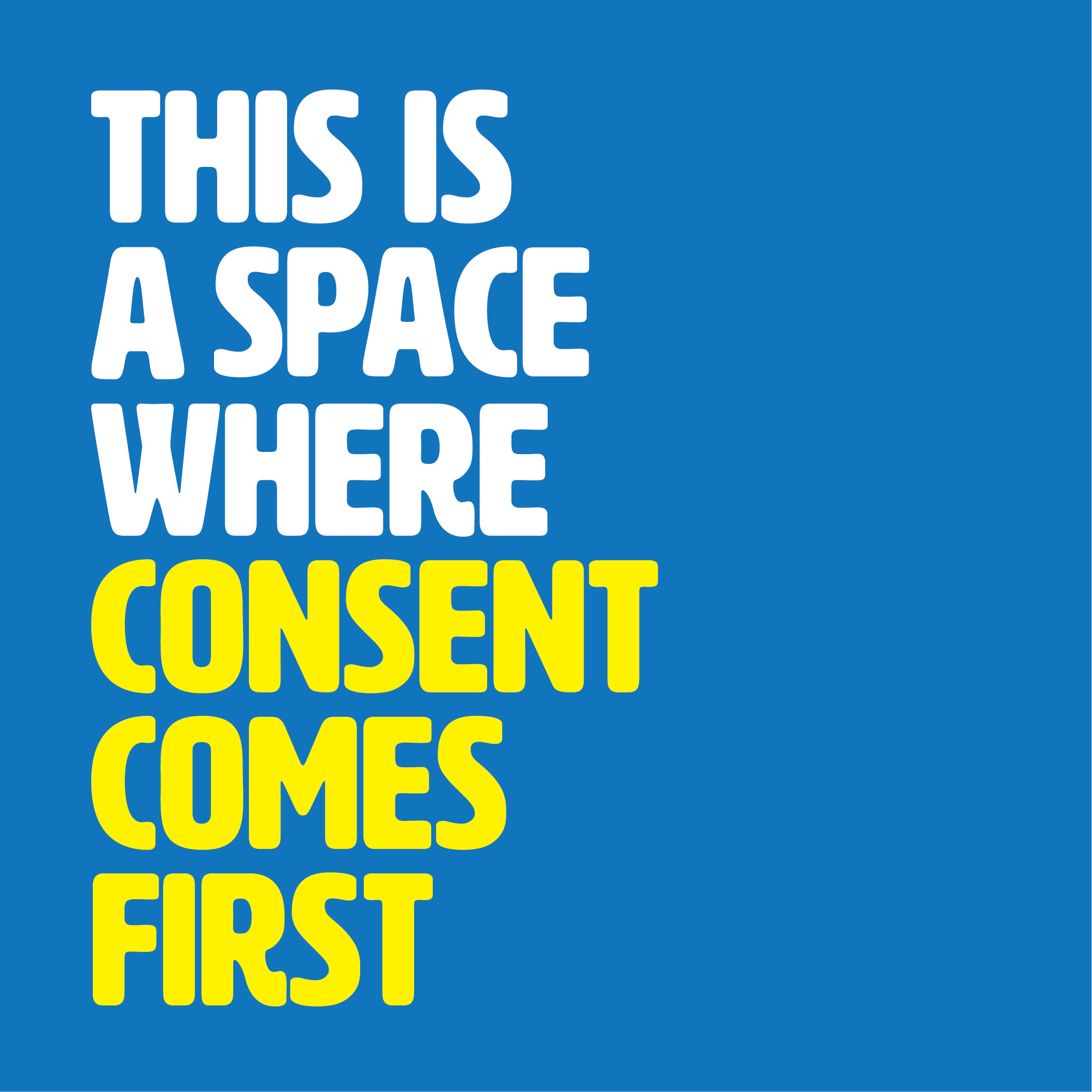 Consent on Tap Program includes:
Free training customized training that includes providing bar management teams with tools to develop policies and standards laid out by Bill 168, how to build consent culture in the working environment, educating staff to understand the scope and causes of unwanted sexual aggression, how to identify inappropriate behaviour, and new skills to respond to unsafe situations.
Custom display materials emphasizing consent and best practices
Decals for participating businesses
Materials for management and staff on addressing sexual violence in the workplace.
To book a free consultation and training contact osvse@torontomu.ca