You are now in the main content area
How To File A Report With The Police

It is always your choice whether or not you report the crime to the police.
Reports can be made to the police in an effort to pursue criminal charges under the Criminal Code of Canada.
A lawyer can give you specific advice, and can explain your legal options to address sexual violence.
Depending on where you live, and whether you qualify, you may be able to speak to a lawyer for free, or at a discount, through Legal Aid, a community legal clinic, or a women's organization.
There are a number of legal clinics in Canada, such as the Barbra Schlifer Commemorative Clinic, external link, external link

(external link)

, that can provide you with information on your options.
Civil sexual assault lawyers are lawyers who focus on survivors of childhood sexual abuse and adult sexual assault. You would obtain this type of legal counsel for the purpose of financial compensation. Toronto Police Services will not recommend a specific lawyer. If the accused is found not guilty in the criminal court process, you can still proceed with a civil lawyer for financial compensation. To locate a civil sexual assault lawyer:
The Law Society of Upper Canada - Lawyer Referral Service,, external link, opens in new window (external link) 416-947-3330 or 1-800-268-8326 (toll free)
Ontario Trial Lawyers Association,, external link, opens in new window (external link) 905-639-6852 or 1-800-567-3047 (toll free)
You Choose What to do Next Guides
You Choose What To Do Next are trauma-informed accessible legal information resources created by Consent Comes First in collaboration with community partners for people affected by sexual violence and other forms of gender-based violence.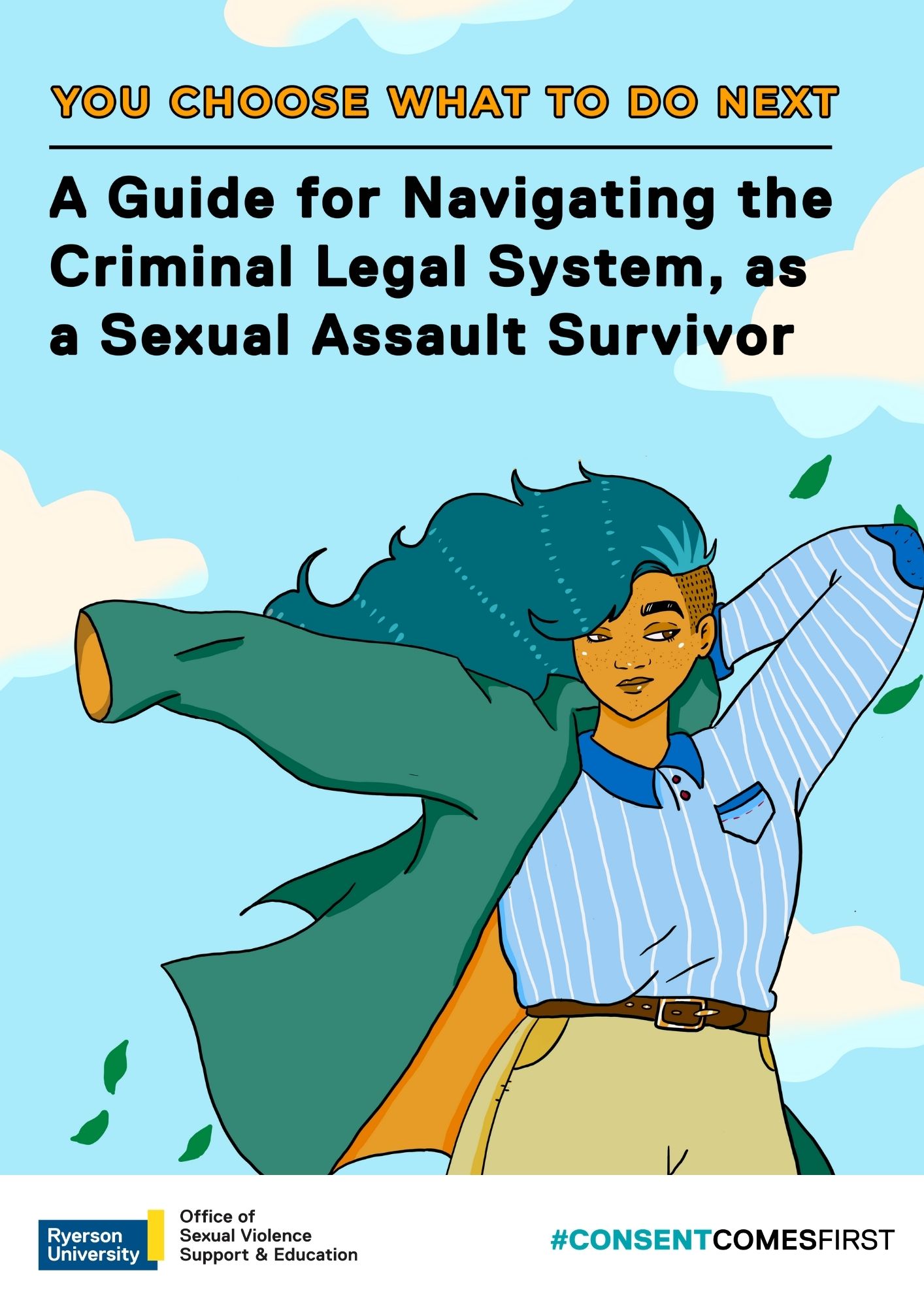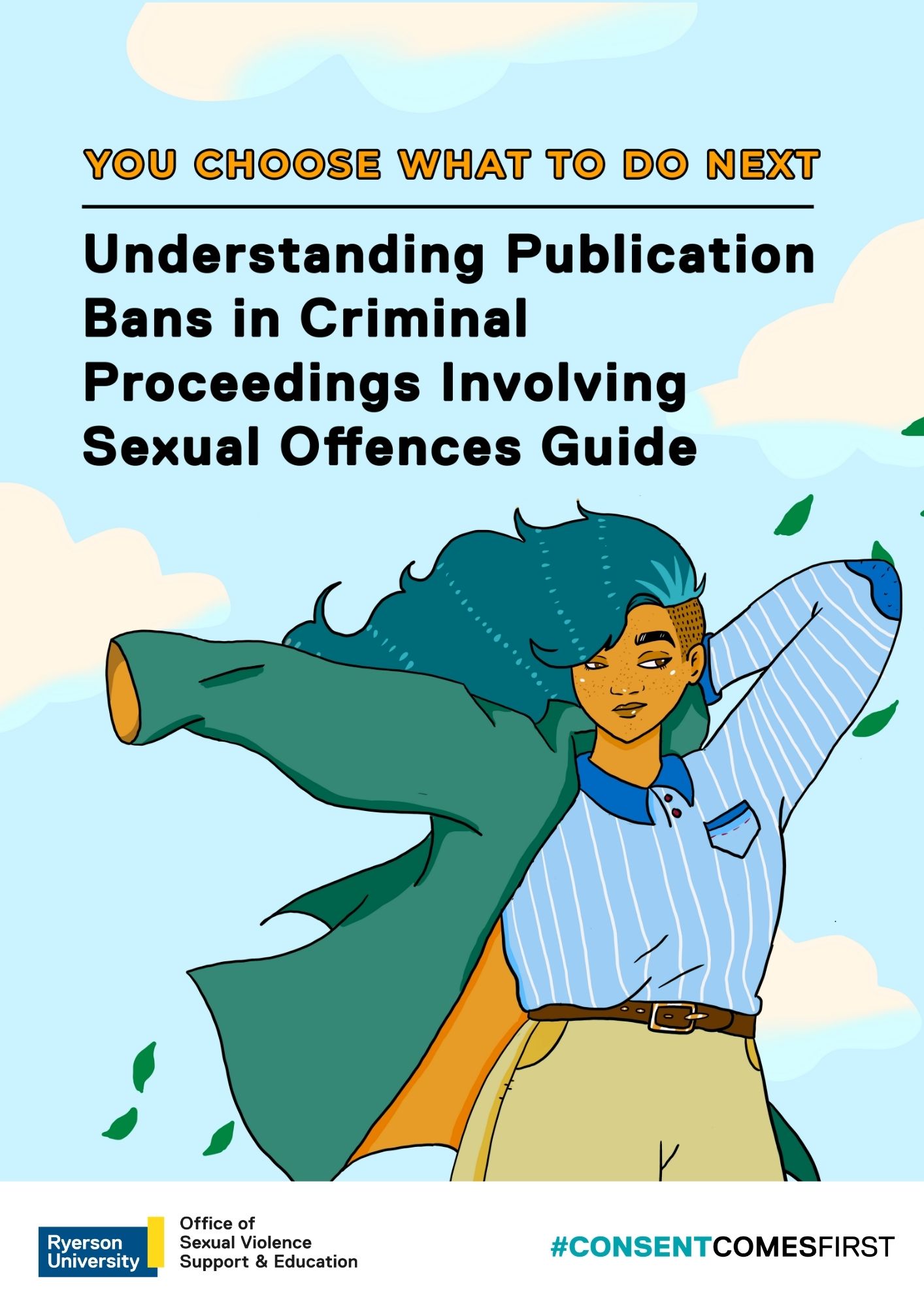 Other Resources for more Information