You are now in the main content area
Getting Medical Attention

You may want to seek medical attention if you have been recently assaulted. You can go to free services to be tested for sexually transmitted infections (STIs) or pregnancy and document any of the harm your body was subjected to.
It's important to note that you are not obligated to report to the police if you receive medical attention. It's your body, your choice. Consent Comes First staff can accompany you to these services and support you in contacting them. Email us for support at osvse@torontomu.ca.
We are here to listen
Reach out to us at osvse@torontomu.ca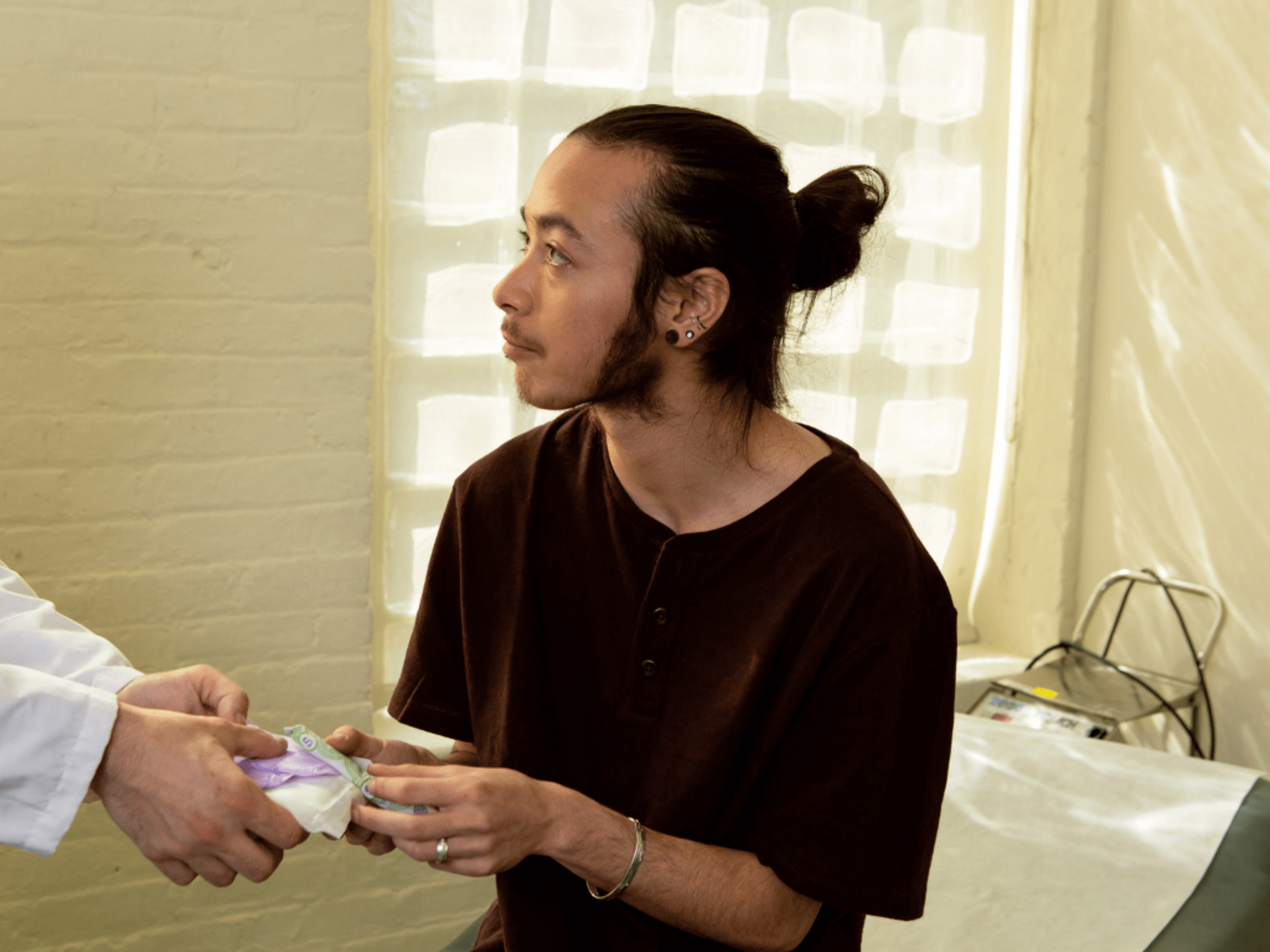 Sexual Assault/Domestic Violence Care Centre
In Ontario you can undergo a forensic medical examination by a specially trained nurse through the Sexual Assault Nurse Examiner (SANE) Program. at the Sexual Assault/Domestic Violence Care Centre located in a hospital emergency room, ideally within 72 hours. This helps to collect and preserve evidence in case you choose to report the police or a professional body. Some portions of the examine may be considered for collection up to 7-12 days post-assault depending on the circumstances and type of assault.
If you are unsure about reporting to the police, but would like to preserve the evidence while you make a decision, you can specify this when you meet with the SANE. Prior to the exam, you should do your best to refrain from changing your clothing, using the toilet, showering, eating, or brushing your teeth.
From Monday to Friday, you can see a specialized nurse in Toronto through accessing walk-in services at Women's College Hospital, located at 76 Grenville St on the Ground floor (in the AACU), Room 1305. On the weekends SANE nurses on duty through the Women's College Hospital Sexual Assault and Domestic Violence Care Centre will be contacted by the staff in the below hospital emergency departments to conduct an exam. Below is a list of hospitals and centres you can access a SANE nurse.
Mount Sinai Hospital
600 University Ave, Toronto, ON M5G 1X5
416-596-4200

Toronto General Hospital
200 Elizabeth Street, Toronto, ON M5G 2C4
416-340-3111

Toronto Western Hospital
399 Bathurst St, Toronto, ON M5T 2S8
416-603-2581

The Michael Garron Hospital (Formerly TEGH)
825 Coxwell Ave, Toronto, ON M4C 3E7
416-461-8272

St. Michael's Hospital
30 Bond St, Toronto, ON M5B 1W8
416-360-4000

St. Joseph's Health Care Centre
30 The Queensway, Toronto, ON M6R 1B5
416-530-6000

Sunnybrook Health Sciences Centre
2075 Bayview Ave, Toronto, ON M4N 3M5
416-480-6100

Other Medical Support You Can Access
If you do not want to go to a Sexual Assault/Domestic Care Centre, Consent Comes First staff you can still get tested for STI's or pregnancy through the Toronto Metropolitan Medical Centre or various sexual health clinics across the GTA. All these services are free. It's important to note that these services cannot cannot provide specialized sexual assault care regarding collecting evidence.