You are now in the main content area
Content 7 Document Management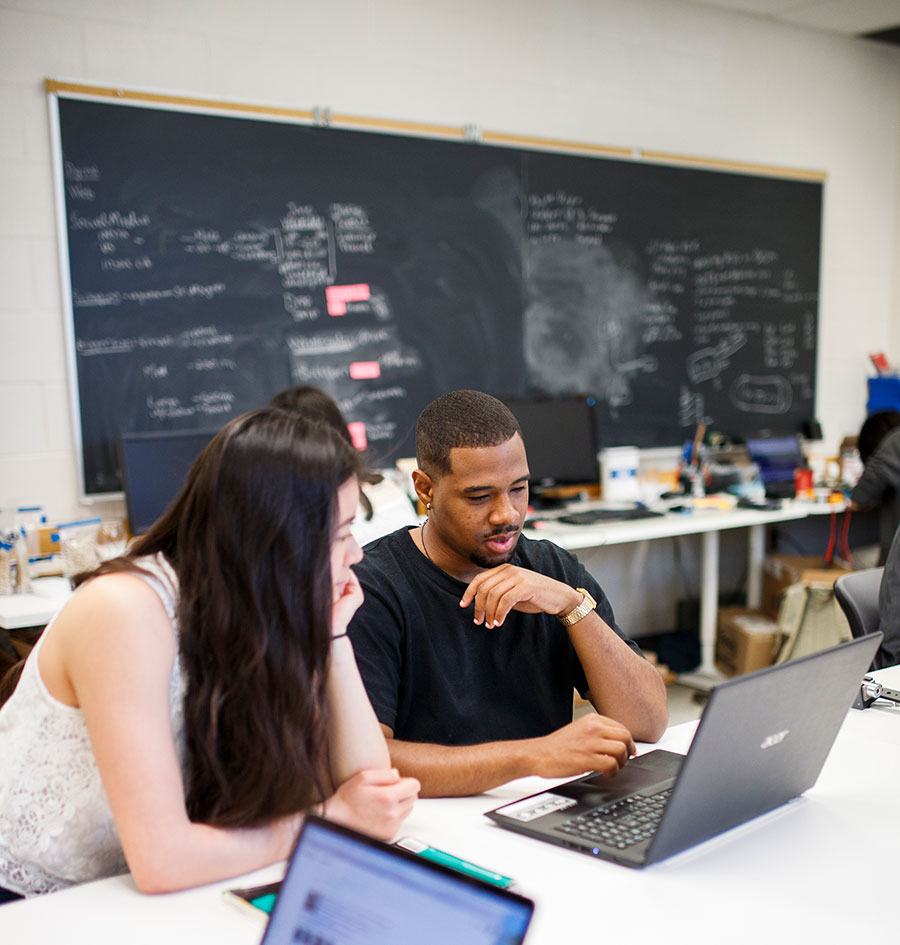 Content 7 is the official enterprise content management system of the Registrar's Office.
Six departments and almost 1,000 users across campus currently use Content 7. The system can be accessed using any browser on any platform, including mobile. A client can also be installed on a Windows computer. Content 7 can store almost any file type and size.
The system is available 23 hours a day, seven days a week, with the exception of scheduled maintenance. The nightly backup outage occurs every night from midnight to 1 a.m.
To request access to Content 7 and for support, please contact your departmental representative. For training, please email content.training@torontomu.ca.
Navigate to my.torontomu.ca

(opens in new window)

and log in using your TMU username and password
Click the Apps tab
Scroll through the list and select the Content 7 link
To use the client on a Windows computer, please follow the instructions on the CCS website.
Please note that VPN is required. Visit the CCS Security Software page for information on how to download the VPN client.
Content 7 has a new look and feel with many upgrades since its initial implementation in 2017. This includes an entirely new web interface called Experience that makes accessing documents more intuitive and is compatible with all major browsers. Content 7 will continue to evolve and improve.
Accessing Documents
Accessing documents within Content 7 is simple, fast and secure. Typically, documents are accessed by searching by Student ID. Other searches can be performed including individualized filters that can be created and applied.
Workflow within Content 7 allows a document to travel through a business process, to be accessed by different users along its path, with related materials immediately available, all while being securely stored.
Content 7 is tightly integrated with Campus Solutions (MyServiceHub). Information on forms and document data is pulled directly from Campus Solutions.
Uploaded Documents
Through graduate and undergraduate upload websites, applicants can provide documents to support their applications which are stored in Content 7. Through the transfer credit upload website, applicants and students can apply for transfer credits. Also through this process, they can provide course outlines allowing for immediate evaluation of the application.
The following instructions are for both Mac and Windows users.
Confirm login credentials.

Once your my.torontomu username is added to Content 7 you will be able to sign in using your TMU username and password. To request access to Content 7 please contact your departmental representative.

Verify system requirements.

Supported browsers:

Apple Safari (Mac OS v10.10)
Google Chrome (Microsoft Windows OS)
Microsoft Edge
Microsoft Internet Explorer 11
Mozilla Firefox (Microsoft Windows OS)

Supported browser versions are listed, however, it is recommended you upgrade to the latest patch of the supported browsers. Note that some browsers release automatic updates.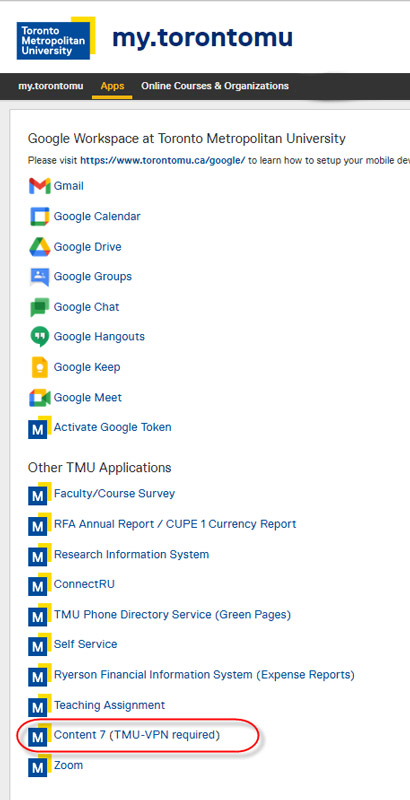 Troubleshooting
The following are common questions and fixes for items within Content 7. If you are in need of additional Content 7 support, please contact your departmental representative.