You are now in the main content area
Midwifery - BHSc

Is it for you?
Midwives provide primary care to people with low-risk pregnancies throughout pregnancy, labour and birth and up to six weeks postpartum. More than half of this program is spent in clinical midwifery and interprofessional placements. Your access to social and biological science courses, research and innovative classroom and distance formats teaches you to provide care to birthing parents and newborns in varied settings. The program's focus on social justice prepares you to support midwifery users of diverse backgrounds, beliefs and values.
This program is not available to international students.
Program info
Degree:
Bachelor of Health Sciences
Grade range:
Mid 70s1
Requirements:
Grades-Plus
Experiential learning:
Mandatory clinical placements

Tuition and fees 2023-2024
For detailed fees information, visit tuition and fees by program.
Full-time format:

Ontario students fees range: $7,280 - $7,753
Out-of-province students fees range: $7,996 - $8,661

Part-time format (one to eight or more courses)
Ontario students fees range: $928 - $5,420
Out-of-province students fees range: $1,013 - $6,095

First-year courses
Here is a preview of first-year courses based on the available undergraduate calendar information.
REQUIRED GROUP 1 - Gender and Women's Studies: One course from the following:
Your future
Write the Canadian Midwifery Registration Examination and apply for registration with the College of Midwives of Ontario. You may work as:
A community midwife
Prenatal support worker
Prenatal program coordinator
Health visitor
Family services coordinator

Requirements
Academic requirements
Ontario Secondary School Diploma (OSSD) or equivalent with a minimum of six Grade 12 U or M courses including the following program-specific requirements.
Typically, a minimum overall average of 75% establishes eligibility for admission consideration; subject to competition individual programs may require higher prerequisite grades and/or higher overall averages:
English/anglais (ENG4U/EAE4U preferred)
Biology (SBI4U)
Chemistry (SCH4U)

One Grade 12 U/M course in Canadian world studies or the social sciences and humanities

Note: A minimum 75% is required in each subject and a minimum 75% overall average

Note: The Midwifery Education Program (MEP) is a competitive, limited enrolment program. Over the years, very few candidates have been successful in gaining admittance directly from high school. High school graduates are encouraged to gain further college or university experience before applying.
Visit the Midwifery admissions page for further details on the admissions process.
Academic admission requirements for all other applicants are available at: admission requirements.

Fall 2024 application and non-academic requirement submission due date:
February 1, 2024
The Midwifery Education Program (MEP) uses the Midwifery Self-ID and Admissions Survey to gather information on applicants' clinical placement region preferences and their desire to participate in the voluntary Equity Admissions Self-ID and/or Indigenous Admissions Processes. Further information on the three sections of the Survey can be found below.
The Equity Admissions Self-ID
The Equity Admissions Self-ID is used to promote equitable representations of Indigenous, Black, Persons of Colour (IBPOC) and/or racialized people in the MEP's interviews for admission. Further information on this process can be found on our website: The Equity Admissions Self-ID. Applicants who wish to self-ID can do so by completing this voluntary section of the Survey.
The Indigenous Admissions Process
The Indigenous Admissions Process (IAP) is designed to counter some of the systemic disadvantages that may affect Indigenous applicants' access to the MEP. Further information on this process can be found on our website: The Indigenous Admissions Process. Applicants who choose to self-identify as Aboriginal, First Nations, Métis, or Inuit can indicate that they wish to participate in the IAP by completing this voluntary section of the Survey.
Clinical placement region preference
Toronto Metropolitan University places students in clinical placements in two different regions: the Greater Toronto Area (GTA) and the Greater Ontario Area (GOA). Placement regions are described here: TMU Affiliated Teaching Practices. Applicants must indicate their clinical placement region preferences by completing this required section of the Survey.
Submission instructions
Access your ChooseTMU Applicant Portal account.

Here's how to access your ChooseTMU Applicant Portal account:

Get your TMU Student Number in the email acknowledgement of your application
Activate your TMU Online Identity. Fill in the Activation Form on the Accounts website. When asked for your Student/Applicant ID, enter your nine-digit TMU Student Number. Keep a record of your user name and password
24 hours after activating your TMU Online Identity, visit the ChooseTMU Applicant Portal

Click on the button to link to the eForms Centre.

Next, click on the eForms Center tile.

Then click on the Midwifery Survey link.
Subject to competition, select candidates will be invited to participate in a personal interview. Further information about the interview process can be found on the Midwifery website.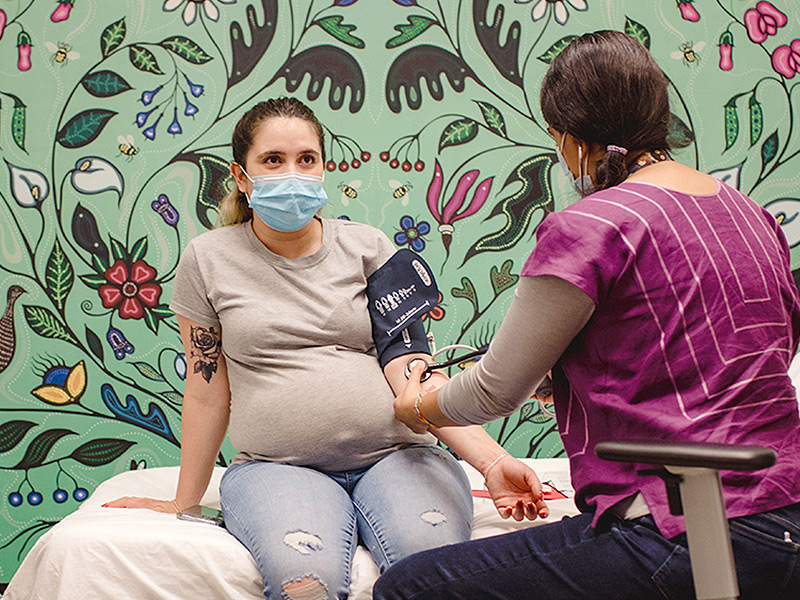 Virtual tour
Explore Toronto Metropolitan University's unique urban campus in the heart of downtown Toronto from the comfort of your own home!


Notes:
Actual minimum grade ranges required for fall 2024 admission/wait list consideration will be determined based on grades and qualifications presented by the applicant pool as they become available. Required grade ranges may fluctuate from year to year (up or down) as a result of competition. Applicants not educated in Ontario may present the equivalent of the Ontario requirements. TMU reserves the right to determine equivalency at its sole discretion.