You are now in the main content area
Media Production - BA

Is it for you?
Join the Media Production program, named one of the top 15 international media schools by The Hollywood Reporter, to master storytelling and audience experience for the various media platforms. Learn to produce content for video, television, podcast, radio, AR, VR, video games, transmedia, live virtual and multi-camera studio productions, and discover new techniques to produce media content for emerging technologies. Study production, audience engagement, and media business in order to understand the context of today's dynamic media landscape and shape its future.
Refine your skills through experiential opportunities like hosting SpiritLive Radio or Met-TV, which are broadcast from our state-of-the-art studios. Connect with professionals through networking events and industry internships and gain a global perspective of the entertainment industry through the Los Angeles boot camp. Our graduates include New Girl's Hannah Simone and writer/producer Vera Santamaria, whose recent credits include BoJack Horseman, Orange Is the New Black, and Schitt's Creek.
 Ranked in The 15 Top Global Film Schools (external link, opens in new window) in 2023 by The Hollywood Reporter.
Program info
Faculty:
The Creative School
Program format(s):
Full time: 4 Year

Degree:
Bachelor of Arts
Grade range:
Low 80s1
Requirements:
Grades-Plus
Experiential learning:
Mandatory internship

Tuition and fees
For detailed fees information, visit tuition and fees by program.
Full-time format 2023-2024:

Ontario students fees range: $7,232 - $7,738
Out-of-province students fees range: $8,060 - $8,582
International student fees range: $33,462 - $33,881
First-year courses
Here is a preview of first-year courses based on the available undergraduate calendar information.
Your future
On-air host
Producer
Screenwriter
Director
Editor
Talent casting
Media management
Talent agent
Copywriter
Development officer
Media artist
Graduate studies in TMU's programs in:
Digital Media
Media Production
Documentary Media
Scriptwriting and Story Design

Requirements
Academic requirements
Ontario Secondary School Diploma (OSSD) or equivalent with a minimum of six Grade 12 U or M courses including the following program specific requirements.
Typically, a minimum overall average of 70% establishes eligibility for admission consideration; subject to competition individual programs may require higher prerequisite grades and/or higher overall averages:

A minimum grade of 70% or higher will be required in Grade 12 U English (ENG4U/EAE4U required).

Academic admission requirements for all other applicants are available on the admission requirements page.

This is a Grades-Plus program. In addition to meeting competitive academic requirements, you are required to submit the following non-academic requirements. Your ability to follow and adhere to the requirements is part of the assessment of your application.
Fall 2024 non-academic requirement due date:
February 1, 2024 or 10 business days from your application submission date, whichever comes later.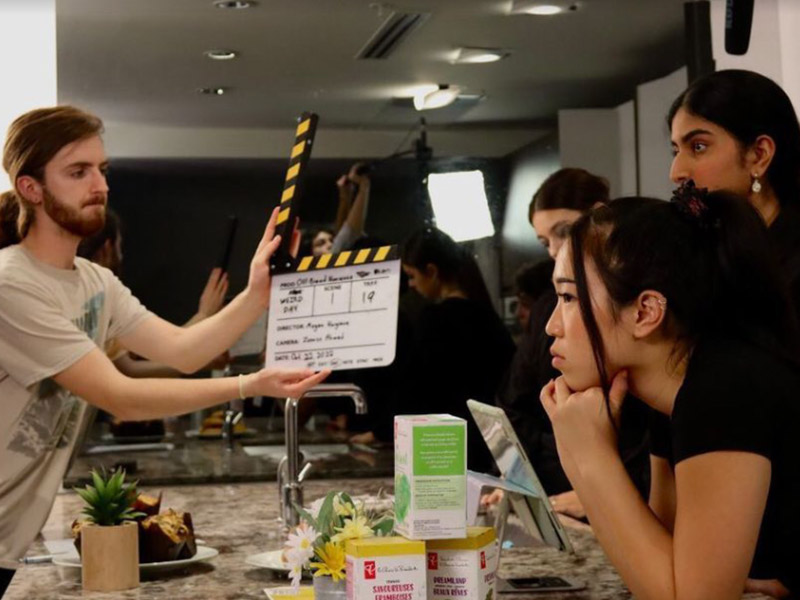 Virtual tour
Explore Toronto Metropolitan University's unique urban campus in the heart of downtown Toronto from the comfort of your own home!

Notes:
Actual minimum grade ranges required for fall 2024 admission/wait list consideration will be determined based on grades and qualifications presented by the applicant pool as they become available. Required grade ranges may fluctuate from year to year (up or down) as a result of competition. Applicants not educated in Ontario may present the equivalent of the Ontario requirements. TMU reserves the right to determine equivalency at its sole discretion.