You are now in the main content area
History - BA (Hons)

Is it for you?
Understanding the past allows us to explore the diversities and complexities of the human experience. In our Honours Bachelor of Arts program, you'll study historical debates and engage with documents, artifacts, stories and digital media exploring the past, from ancient societies up to the near present.
Experiential learning opportunities include museum and curatorial courses and practicums, work placements as well as international and domestic exchange programs.
This is one of 10 bachelor of arts programs that share a one-year foundation.
Double major options available after first year: History and Criminology, History and English, History and Philosophy, History and Politics and Governance, or History and Sociology.
As well, at the end of your first year, you may apply for the History Co-op BA.
Program info
Faculty:
Faculty of Arts
Program format(s):
Full time: 4 Year
5-Year Co-op
Degree:
Bachelor of Arts (Honours)

Academic requirements
Ontario Secondary School Diploma (OSSD) or equivalent with a minimum of six Grade 12 U or M courses including the following program specific requirements.
Typically, a minimum overall average of 70% establishes eligibility for admission consideration; subject to competition individual programs may require higher prerequisite grades and/or higher overall averages:
A minimum grade of 70% or higher will be required in Grade 12 U English/anglais (ENG4U/EAE4U preferred)

Academic admission requirements for all other applicants are available on the admission requirements page.
Tuition and fees
For detailed fees information, visit tuition and fees by program.
Full-time format 2023-2024:
Ontario students fees range: $7,179 - $7,204
Out-of-province students fees range: $8,008 - $8,701
International student fees range: $33,435 - $33,460
First-year courses
Here is a preview of first-year courses based on the available undergraduate calendar information.
REQUIRED GROUP 1: One course from the following:
Any two HST courses numbered between HST 100 and HST 499. In total, a maximum of nine liberal studies HST courses, may be substituted for HIS courses.
REQUIRED GROUP 2: Four courses from Table I.
OPEN ELECTIVE: Two Open Electives.
Your future
Apply your research methods, critical thinking and verbal and written communication skills to a broad range of industries including:
Business (both established and start-ups)
Government
Non-profit
Museum
Historic sites
Galleries
Archives
Libraries

Other creative industries
Graduate studies in history or a related academic field, or pursue professional programs such as law, education, museum and heritage studies, public administration, or information, library and archival management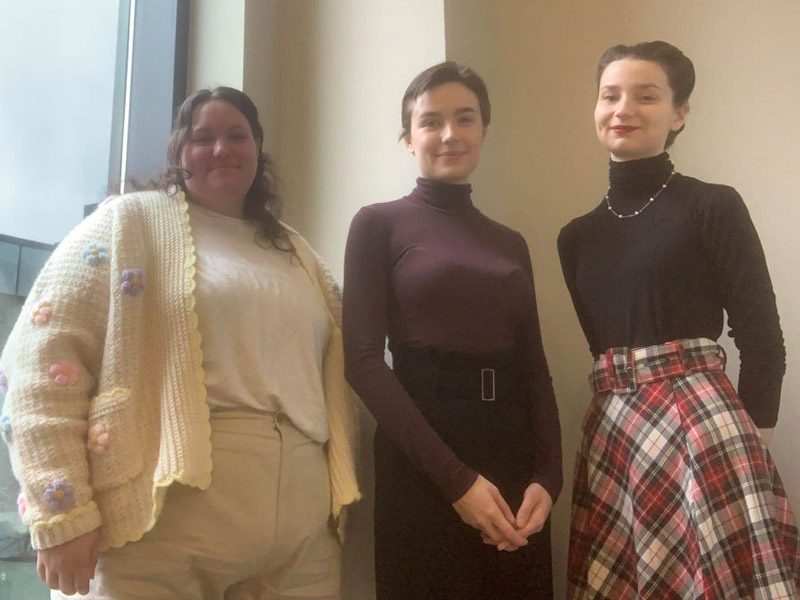 Virtual tour
Explore Toronto Metropolitan University's unique urban campus in the heart of downtown Toronto from the comfort of your own home!

Notes:
Actual minimum grade ranges required for fall 2024 admission/wait list consideration will be determined based on grades and qualifications presented by the applicant pool as they become available. Required grade ranges may fluctuate from year to year (up or down) as a result of competition. Applicants not educated in Ontario may present the equivalent of the Ontario requirements. TMU reserves the right to determine equivalency at its sole discretion.