You are now in the main content area
Geographic Analysis - BA (Hons)

Is it for you?
This career-focused program teaches state-of-the-art geographic information systems (GIS), mapping and remote sensing technology to examine real-world issues in retail management, real estate development, social service planning, public health and safety, or climate change.
You'll be ready to provide innovative solutions in a variety of fields thanks to hands-on labs, a 350-hour internship in the public or private sector, research and consulting projects with external clients, fieldwork including local and international field trips and opportunities for international exchange.
This is one of 10 bachelor of arts programs that share a one-year foundation.

Academic requirements
Ontario Secondary School Diploma (OSSD) or equivalent with a minimum of six Grade 12 U or M courses including the following program specific requirements.
Typically, a minimum overall average of 70% establishes eligibility for admission consideration; subject to competition individual programs may require higher prerequisite grades and/or higher overall averages:
A minimum grade of 70% or higher will be required in Grade 12 U English/anglais (ENG4U/EAE4U preferred)

Academic admission requirements for all other applicants are available on the admission requirements page.
Tuition and fees
For detailed fees information, visit tuition and fees by program.
Full-time format 2023-2024:
Ontario students fees range: $7,179 - $7,204
Out-of-province students fees range: $8,008 - $8,701
International student fees range: $33,435 - $33,460
First-year courses
Here is a preview of first-year courses based on the available undergraduate calendar information.
Your future
Put your training and expertise to use in fields including:
Market research
Real estate development
Retail site selection
Economic forecasting
Environmental conservation
Transportation planning
Housing
Recreation and tourism
Crime analysis
Consultancy, government and the private sector
Marketing
Planning and development
Graduate studies in geography (MA/MSc), spatial analysis (MSA), business (MBA), planning (MPl), policy, urban or immigration studies, or environmental science and management. Further studies in education, law or complete certification as a GIS professional (GISP)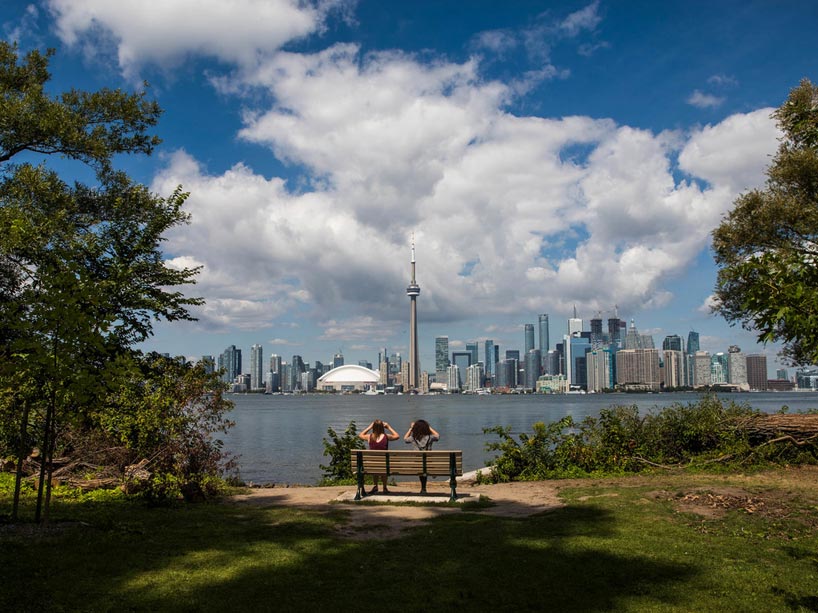 Virtual tour
Explore Toronto Metropolitan University's unique urban campus in the heart of downtown Toronto from the comfort of your own home!

Notes:
Actual minimum grade ranges required for fall 2024 admission/wait list consideration will be determined based on grades and qualifications presented by the applicant pool as they become available. Required grade ranges may fluctuate from year to year (up or down) as a result of competition. Applicants not educated in Ontario may present the equivalent of the Ontario requirements. TMU reserves the right to determine equivalency at its sole discretion.