You are now in the main content area
Disability Studies - BA

Is it for you?
Disability Studies explores the ways in which the lives of people with disabilities are shaped by patterns of injustice, exclusion and discrimination, and social, cultural and aesthetic "norms." This part-time program allows you to utilize a previous college diploma in a disability-related field, or other relevant post-secondary credentials, to earn a bachelor's degree through a combination of online, intensive and hybrid courses.
An applied independent thesis project and practical experience in schools and community organizations will ensure you graduate understanding new theoretical and methodological approaches in this relatively new and expansive interdisciplinary field. You'll be prepared to make a difference.
 Go at your own pace:
This part-time program allows students to take courses at their own pace. You can complete as few as one to two courses per semester, or you can complete three courses or more per semester (making it full-time, OSAP eligible).
Program info
Faculty:
Faculty of Community Services
Program format(s):
Part Time: Degree Completion
Degree:
Bachelor of Arts
Grade range:
N/A
Requirements:
Grades-Plus
Experiential learning:
Thesis project

Tuition and fees 2023-2024
For detailed fees information, visit tuition and fees by program.
Part-time format (one to eight or more courses):
Ontario fees range: $928 - $5,420
Out-of-province students fees range: $1,013 - $6,095
International fees range: $3,467 - $25,730
Courses
This part-time program allows you to take courses at your own pace. Here is a preview of the required courses based on the available undergraduate calendar information. Please visit the undergraduate calendar for the full list of courses.
Your future
You'll be ready to assume leadership roles in:
Management
Community development and organizing
Policy and planning
Advocacy and public action in schools, rehabilitation centres and workplaces
Early childhood inclusion facilitation
Research and policy analysis
Rehabilitation support work
Student success advising
Graduate studies in education, critical disability studies, social work and cultural studies

Requirements
Academic Requirements
A diploma or advanced diploma from a public Canadian community college. Diplomas must have an academic focus (e.g. community and social services, business, arts, engineering, science). The diploma must include a one-year (or equivalent) introductory university-level humanities or social science course or equivalent.
Applicants with equivalent international academic qualifications may be considered on a case by case basis.
Applicants with less than a "B" range average in an academic diploma program may be asked to complete up to two one-term university level liberal studies courses prior to admission.
Transfer Credit may be awarded for:
Courses taken at an accredited university that were completed prior to admittance to the program, provided that they were not used to meet entrance requirements
Courses taken at a public Ontario College, provided that they were not used to meet entrance requirements. These must be approved by the appropriate teaching department chair/director before credit can be assigned
Courses taken at other universities and/or public Ontario College, with prior permission, while enrolled in the program. These typically will be taken for professionally related and liberal studies electives

Students are required to complete at least half of the program's specified curriculum at Toronto Metropolitan University.
Challenge Credit may be awarded:
After accepting an Offer of Admission, applicants with two years of full time (or equivalent) related work/advocacy experience may be credited with DST 80A/B Practicum in Disability Studies by applying for the credit directly through the School of Disability Studies.
Applicants who acquire this experience during their time in the program may apply for an exemption prior to graduation or must complete DST 80A/B: Practicum in Disability Studies.
Reminder: The following must also be submitted to Undergraduate Admissions. Visit the document submission page for document upload instructions:
Academic transcripts including promotion/graduation status of all post-secondary studies (excluding Toronto Metropolitan University). High school transcripts are not required for this program. Mature Student guidelines do not apply.
A completed supplementary form.

Exception: If you have already attended this program and are applying for readmission or reinstatement, a completed application and Supplementary Form are required.

Applicants are required to submit a personal letter outlining their relevant experience and rationale for applying to the program. This letter should not exceed two pages. It will be read for both admission eligibility as well as for the selection of potential recipients for the David and Sylvia Pollack Entrance Award in Disability Studies.
Applicants are required to submit their non-academic requirements via the ChooseTMU Applicant Portal. Applicants unable to use the ChooseTMU Applicant Portal can contact Undergraduate Admissions to discuss an alternate method of submission.
Here's how to access your ChooseTMU Applicant Portal account:
Get your TMU Student Number in the email acknowledgement of your application
Activate your TMU Online Identity. Fill in the Activation Form on the Accounts website. When asked for your Student/Applicant ID, enter your nine-digit TMU Student Number. Keep a record of your user name and password
24 hours after activating your TMU Online Identity, visit the ChooseTMU Applicant Portal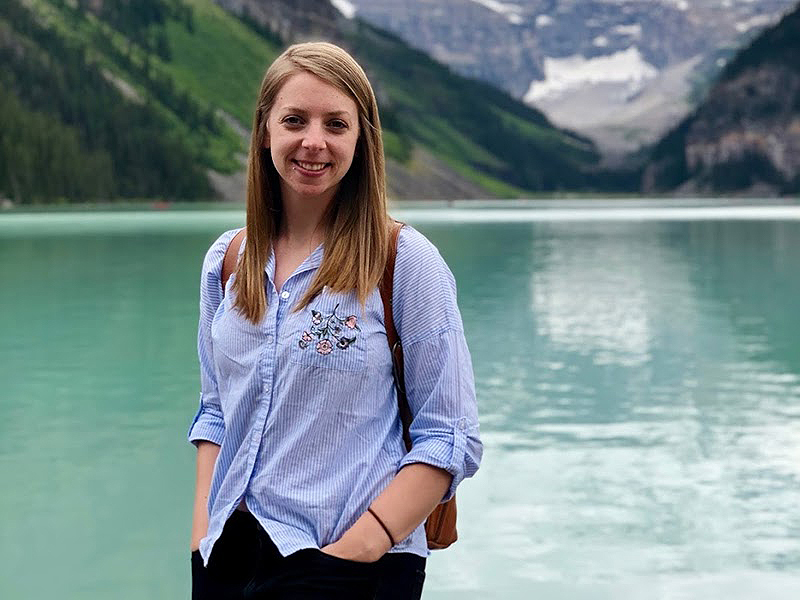 Virtual tour
Explore Toronto Metropolitan University's unique urban campus in the heart of downtown Toronto from the comfort of your own home!