You are now in the main content area
Biomedical Sciences (BSc (Hons))
Is It for You?
Gain theoretical and practical expertise in the cellular and molecular sciences, with opportunities to conduct research into medically relevant concerns such as how cells turn cancerous and how gene expression affects aging. You can also participate in an optional paid co-op, a research thesis project or pursue an optional specialization in Management Sciences. Toronto Metropolitan University's close proximity to the biomedical industry will prepare you to make a meaningful contribution to health care, helping to advance our knowledge of how cells function.
 Program Format(s)
Full Time: Four Year; Five-Year Co-op
 Degree Earned
Bachelor of Science (Honours)
 Non-Academic Requirements
None
 Experiential Learning
Co-op available
Stay Connected with Our Community
Our student ambassadors are on board to give you a taste of all that Toronto Metropolitan University (TMU) has to offer. Learn about the city of Toronto, transitioning to university, the student experience and more!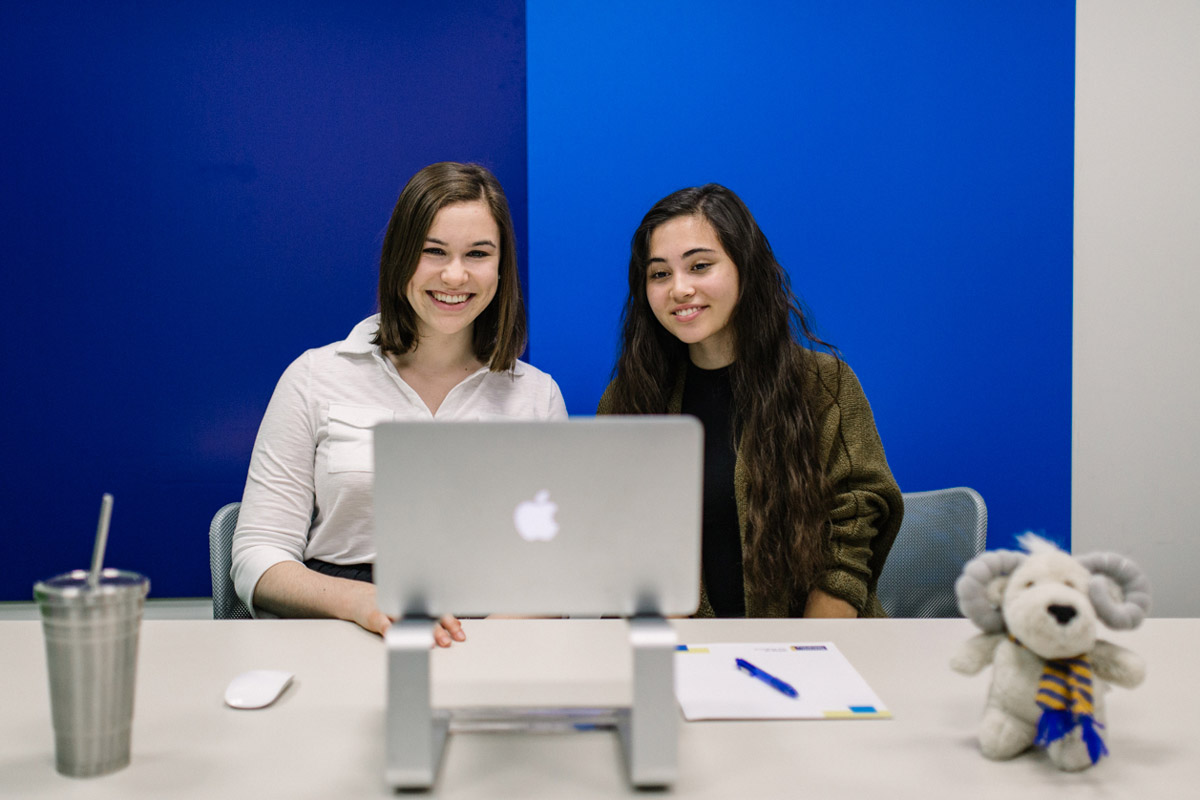 What You Need to Know
*Actual minimum grade ranges required for fall 2023 admission/wait list consideration will be determined based on grades and qualifications presented by the applicant pool as they become available. Required grade ranges may fluctuate from year to year (up or down) as a result of competition. Applicants not educated in Ontario may present the equivalent of the Ontario requirements. TMU reserves the right to determine equivalency at its sole discretion.
Tuition and Fees 2022/2023
Domestic Ontario Students Fees Range: $7,048 - $9,578
Domestic Out-of-Province Students Fees Range: $7,544 - $10,276
International Students Fees Range: $31,811 -$31,871
For detailed fees information visit Tuition and Fees by Program.
Academic Requirements
Ontario Secondary School Diploma (OSSD) or equivalent with a minimum of six Grade 12 U or M courses including the following program specific requirements.
Typically, a minimum overall average of 70% establishes eligibility for admission consideration; subject to competition individual programs may require higher prerequisite grades and/or higher overall averages:
English/anglais (ENG4U/EAE4U preferred)
Advanced Functions (MHF4U)
Two of Physics (SPH4U), Chemistry (SCH4U) or Biology (SBI4U)
Note: the minimum grade(s) required in the subject prerequisites (normally in the 65-70% range) will be determined subject to competition.
Academic admission requirements for all other applicants are available at:
Admission Requirements.
After Graduation
You are prepared to enter this large and growing field with a strong demand for qualified practitioners and researchers in clinical and forensic laboratories; biotechnology and pharmaceutical industries; biomedical research institutions; health administration and policy organizations; consulting management companies and patent law firms. You may work as a geneticist, immunologist, molecular biologist, biomedical nanotechnology research scientist, or research ethics board coordinator. You may choose to pursue a graduate degree in molecular science (MSc and PhD) or a professional degree in medicine, dentistry, veterinary medicine, pharmacy or physiotherapy.
Virtual Tour
Explore Toronto Metropolitan University's unique urban campus in the heart of downtown Toronto from the comfort of your own home!