You are now in the main content area
How to Use Appointment Slots in Google Calendar
1. Log into my.ryerson (your TMU Portal) and go to the Apps tab.
Note: Appointment slots do not work on your private Google Calendar, they only work on the TMU Google Workspace version.

2. Click on Calendar from the Google Workspace menu.

3. Navigate to the week when you want to start your office hour.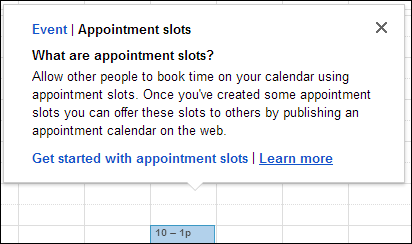 10. Clicking Done will take you to the "Edit details" screen.
11. Add your office room number in the "Location" field.
Note: Please take a note of the "This calendar's appointment page" text on the screen. You will need this later. Click on the link to open the "Calendar's appointment page".