You are now in the main content area
Admissions
Admission Requirements
Financing Your Studies

The Film + Photography Preservation and Collections Management (F+PPCM) Scholarship for BIPOC Students aims to counterbalance the social, cultural and economic difficulties BIPOC students encounter when they undertake graduate studies. Designated for a BIPOC student applying to the F+PPCM program at Toronto Metropolitan University, the scholarship will support academic excellence and demonstrated financial need.
The scholarship's value is $22,000 per year and is attached to a special mentorship program. It is open to both domestic and international students.
If you have any questions abou the award or the application process please contact us at gradppcm@ryerson.ca.
To be eligible for this award applicants must:
Be applying to the Film + Photography Preservation and Collections Management Program, at Toronto Metropolitan University as a full time Graduate student.
Self-identify as BIPOC: including Black (including those that identify as Afro-Caribbean or African-Canadian), and/or An Aboriginal person in Canada (including First Nations [status or non-status], Metis, or Inuit and/or a Racialized person.
Demonstrate financial need, as determined by the university, through submission of a Student Budget Form.
Have clear academic standing.
The award will be administered by the Film + Photography Preservation and Collections Management (F+PPCM) program. The selection committee will be composed of at least three representatives. They will review the application information and prepare a ranked list of qualified Award recipients. They will make the final selection of the recipient based on the weighted criteria. If in the opinion of the selection committee no candidates meet the outlined criteria, the award shall not be given to any applicant that year.
Interested applicants should submit their application documents via the google form below.
*Your application documents must be uploaded in PDF format.
Application Deadline: July 3, 2022 (11:59pm)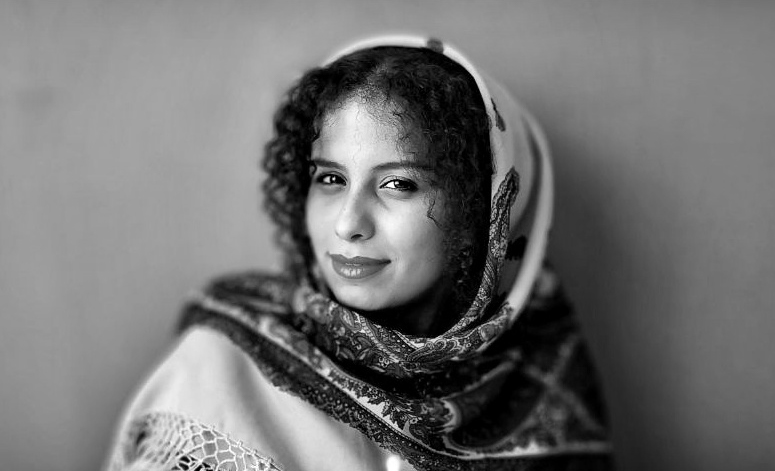 As a person who has been working on many Iranian news agencies and newspapers as a head-Journalist, a senior editor, and a photographer, I had to start nearly from scratch by attending a series of courses ranging from the history of art and postmodernism to feminism. I came across the Film and Photography Preservation and Collections Management program at Ryerson University during my research. I have become highly interested in areas of practice and study offered and worked on at Ryerson. Being exposed to diverse traditions and studying in a more critical and creative environment will enhance my visual/critical thinking ability.
My name is Marzieh (Baran) Benyasin. I was born in Ahvaz, Iran, in 1991. I am an Iranian-Arab photographer, art journalist, and translator. I completed my undergraduate studies in Professional Photojournalism at the School of Media Studies in Tehran, Iran. My early research focused on middle eastern performance art, cinema, fine arts, women, and ethnic minorities -Iranian Arabs- for almost ten years.
In a program structured around creative approaches toward best practices of collection management, historiography, and industry standards, I believe this is where I will succeed and produce work to help elevate my professional reputation.
My final project plan would be to connect with the Pahlavi royal family and offer a thorough assessment of their photo collections and help them preserve their legacies by implementing an updated methodology that I will learn through the program. For that, the program will fund my project and let me use the facilities to achieve the goal. Also, when I won the "F+PPCM scholarship", I felt confident that I could plan for my future projects. Solving my financial worries as an international student, enriching my library, and completing my photo collections in line with my final project are some of the positive effects this scholarship can have on my future. This fund was given to me by the university, which proved to be a supporter to me at the beginning, and I am proud of that, and I tried that I can use this fund to be successful in my future career.
Studying at Yeates School of Graduate Studies will be a dream come true for me, and now that I have the privilege of being admitted to this program, I will use all my strengths and make all my efforts to excel at Ryerson University.
Admissions - Quick Links