You are now in the main content area
Careers & Co-op
As a Toronto Metropolitan Science student, you have immediate and ongoing access to Career & Co-op Centre services, up to five years after your final academic year. Career Education, Campus Engagement and Co-op Advisors can help you with short-term employment goals, career integrated learning opportunities, and longer-term career planning.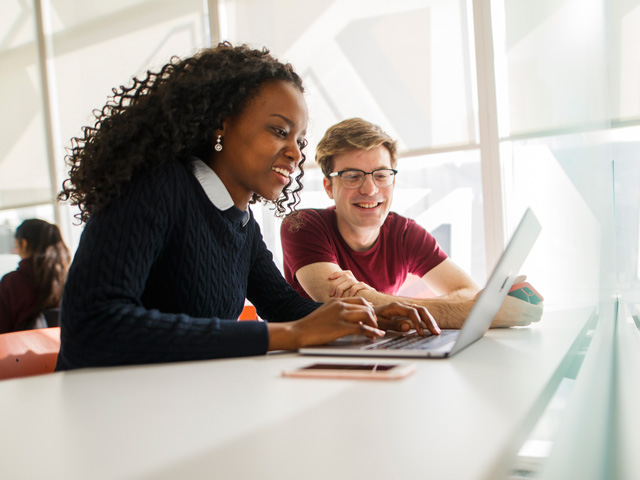 Magnet Job Board
Magnet (external link) is Toronto Metropolitan University's job search resource for current students and alumni. From internships to full-time roles, find your next employment opportunity on Magnet. Create a job seeker profile and apply to jobs.
Science-Specific Career Advising
Computer Science undergrads can access a Faculty of Science-focused Career Education Specialist. Book an appointment to get started on STEM-specific career planning.

Optional Co-Op
If you're still in first year, it's not too late to apply for the co-op program. Students typically apply for co-op in May, after completing second semester. Find out about roles, work terms, salary, and more. Attend the Careers & Co-op Centre's semi-annual Discovery Sessions for students interested in co-op.
Career Workshops
Get help to launch your job search. Attend a workshop and meet with the Career Education Team about resumes, portfolios, personal branding, interview preparation and more.
Recruiting Events & STEM Career Fair
The Careers & Co-op Centre organizes events (external link) to connect you with employers, explore career options and build a network. Attend the annual STEM Career Fair and other recruiting events such as Industry Connect, Networking Nights and Employer Panels.

Work-Study Programs
Career Boost is Toronto Metropolitan's Work Study program with hundreds of paid opportunities each year. Explore new career paths by applying your knowledge in work roles on campus.
Career Support After Graduation
Get support up to five years after finishing your program