You are now in the main content area
Architecture Admissions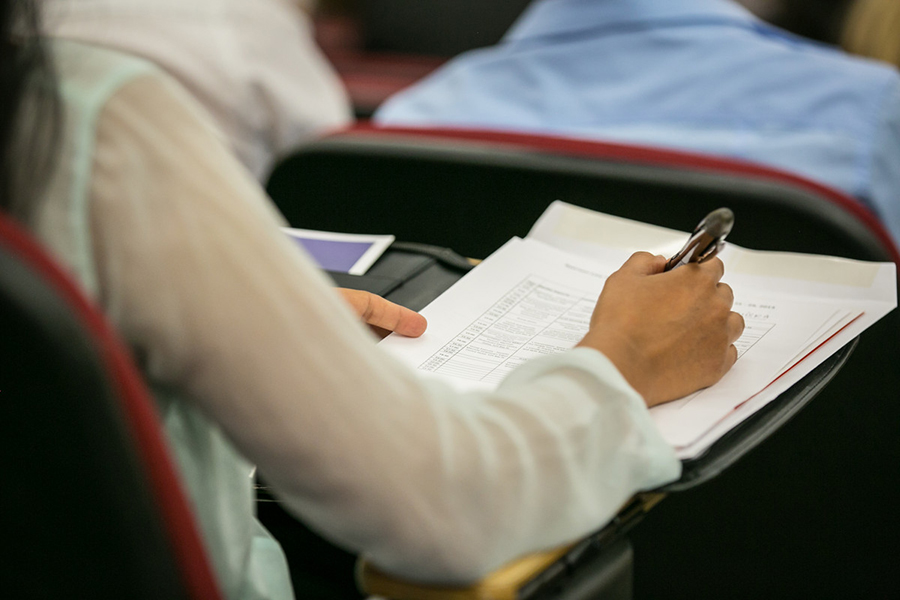 We recently hosted an information session that allowed for both virtual and in person attendees to ask questions about our application process and about our program. However, we did record the session. Please see the presentation below that outlines our program and the application process.
We are now accepting applications for fall 2023. The first consideration deadline is Jan. 20, 2023, and the program will begin to review applications after this date.
Minimum Academic Requirement
Completed a BArchSc degree (or equivalent), with a minimum grade point average (GPA) or equivalent of 3.00/4.33 (B)
Achieved a minimum of 3.00/4.33 (B) in the last two years of study
Possession of the minimum requirements does not guarantee acceptance. Preference will be given to applicants with the best qualifications. The MArch program offers preparation for entry into the profession of architecture to students admitted with an undergraduate degree in architectural science (BArchSc) or its equivalent. You must hold an undergraduate pre-professional degree in architecture that is part of an accredited professional program (CACB or equivalent). College programs and degrees that are not part of an accredited architecture program are normally considered insufficient preparation for admission to the program.
How to Apply
Submitting a complete application package to the architecture program is a two-stage process: 1) Submit your application via the Ontario Universities' Application Centre (OUAC); and 2) Prepare your documents to upload via Toronto Met's Yeates School of Graduate Studies (the online system is mandatory; the Yeates School of Graduate Studies will not accept any hard copy application packages, nor will they be processed).
1. Submit Your Application via OUAC
Select the program(s) you wish to apply to and click "Save Program" (maximum three programs).
Create or log in to your OUAC account. Ensure that you write down your username and password so you may return to your application if necessary at a later date.
Prepare your application using the navigation bar on the left to fill out your information, click "Review and Submit," and verify that all information is accurate.
Make the payment of $110 per program as requested. All application fees are non-refundable.
Submit your application.
Note: Make sure to apply to the correct program; once you submit your application, you cannot change the program(s) you selected initially.
Check your inbox (ensure it's the email address you provided in your OUAC application) for instructions outlining how to upload your documents electronically.
Note: If you have a university email address, you will receive all correspondence via that email inbox. If you do not yet have a university email address, you will receive all correspondence via the email inbox indicated in your online application.
2. Prepare Your Documents to Upload via Toronto Met's Yeates School of Graduate Studies

After you have completed your OUAC application, an online account will be created for you on MyServiceHub (opens in new window) within 1-2 business days. You will be emailed within 2-3 business days to create your online identity and upload your required documents, which are outlined below.
Make sure your documents are clearly labeled before they are uploaded. Once you have gathered all the required documents and activated your online identity, you can log on to the Applicant Upload portal. After you have successfully uploaded all your required documents, your application will enter the review process. Monitor your application status in MyServiceHub and through the Applicant Upload portal.