You are now in the main content area
People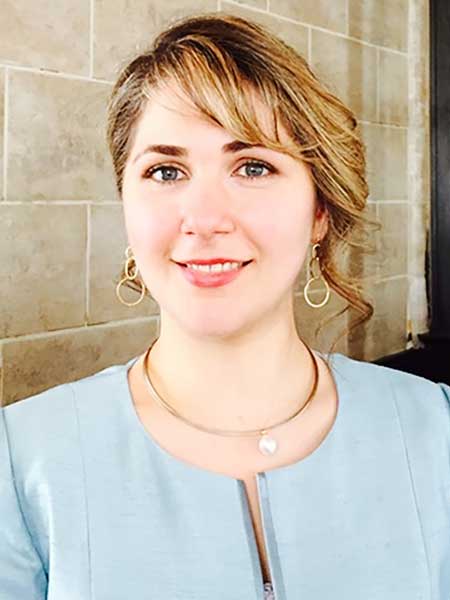 Dr. Mashatan is an Associate Professor at Ted Rogers School of Information Technology Management. She is a Canada Research Chair (Tier II) in Quality of Security Framework for the Internet of Things. Her research is focused on the development of novel cybersecurity designs based on emerging technologies such as IoT, Blockchain, and Quantum Computing. She investigates challenges and opportunities brought forward by these new technologies and how they change the threat landscape of cybersecurity. Collaborating with industry partners, Dr. Mashatan studies industry relevant research problems and proposes solutions that can be developed as part of the industry-academic collaborations.
Dr. Mashatan's expertise at the frontlines of the global cybersecurity field was recognized by SC Magazine in 2019, when she was named one of the top five Women of Influence in Security. Recently, Dr. Mashatan received the university-wide 2022 Early Research Career Excellence Award recognizing her outstanding research and scholarly activity in the first five years of her academic career. She was also recognized by Toronto Metropolitan University (Formerly Ryerson University) for the Outstanding Research Recognition Award and the University Blockchain Research Initiative Innovator Award by Ripple (external link) . She was recognized as one of Canada's Top 19 of 2019 Tech Titans at IBM CASCON Evoke conference for her efforts in developing emerging technological solutions to address timely societal needs. In 2020, she received the Enterprise Blockchain Award in the category of New Frontiers in Blockchain Academic Research by Blockchain Research Institute for developing the Mosaïque Digital Wallet, which is a fully decentralized identity management system for business environments. Most recently, she received the recognition of Top Women in Cybersecurity in Canada for her efforts in advancing cybersecurity research and training highly qualified personnel in the field.
Dr. Mashatan was also a member of the Computational Methods in Industrial Mathematics at the Fields Centre for Quantitative Analysis and Modelling (Fields-CQAM) of Fields Institute (external link) .