You are now in the main content area
Dr.
Bilal
Farooq
Canada Research Chair in Disruptive Transportation Technologies and Services
Associate Professor
BSc, MASc, PhD
Areas of Academic Interest
Disruptive transportation technologies and services
Cyber-physical transportation systems
Artificial intelligence and machine learning
Education
| | | |
| --- | --- | --- |
| Year | University | Degree |
| 2011 | University of Toronto | PhD |
| 2004 | Lahore University of Management Sciences | MASc |
| 2001 | University of Engineering and Technology | BSc |
Selected Courses
| | |
| --- | --- |
| Course Code | Course Title |
| CV8409 | Urban Transport Systems |
| CV8410 | Travel Demand Analysis |
| CVL910 | Transportation Planning |
Spotlight
Growing up in Pakistan, Bilal Farooq was always taking things apart. "I have some pretty remarkable engineers in my family," he says. "One of them brought me a computer. I treated it like the TVs, telephones and cassette players I had come across, and opened it right up. I always wanted to know how things work internally."
Farooq calls this approach "learning through curiosity," and it still drives him today. After earning a master's in computer science – a new field at the time – he pursued a doctorate in transportation engineering. He knew little about it, but he was intrigued by the overlap between computer and transportation networks.
Now a Canada Research Chair in disruptive transportation technologies and services, Farooq's spirit of inquiry animates his work in traffic flow simulation and prediction, connected autonomous vehicles, and urban congestion.
"In Toronto, we have existing transportation problems and new ways to solve them," he says. "For example, connected autonomous vehicles that tap into distributed routing systems are highly effective in reducing travel time without creating additional complications. That's one among my many research interests in traffic modelling, congestion relief and greener travel."
 Bilal's Twitter Profile (external link, opens in new window)
 Bilal's Instagram Profile (external link, opens in new window)
 Bilal's LinkedIn Profile (external link, opens in new window)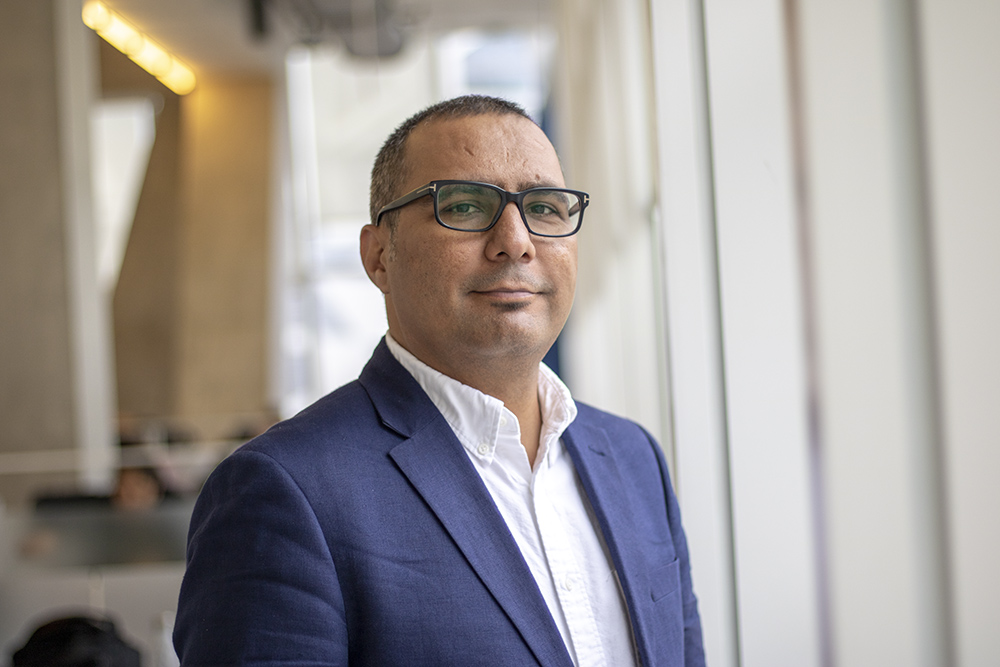 "A challenge in my work is offering new ways to address existing problems – without those solutions generating new headaches of their own."