You are now in the main content area
U.S. Student Loans
Important note for 2024-2025 FAFSA applicants: Please note that TMU's Student Financial Assistance (SFA) office will launch the internal Federal Student Aid Supporting Documents Google Form in mid-June for the 2024-2025 academic year. Check this current page closer to the date for updates.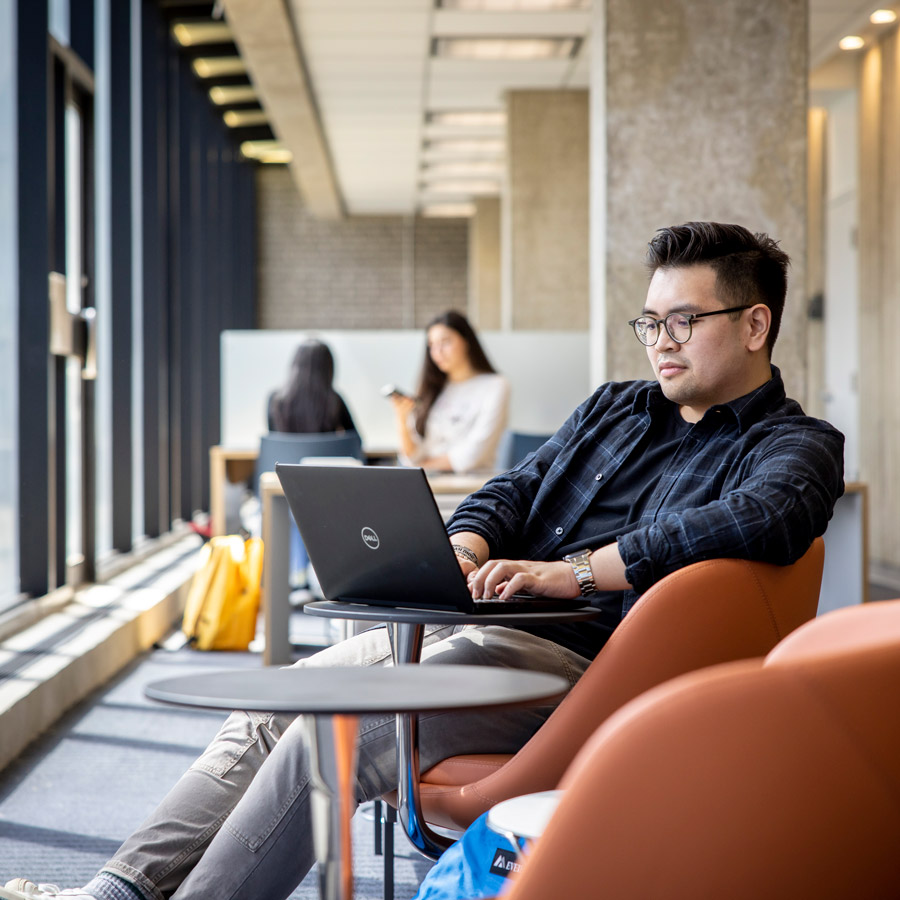 Note: As per regulation #34 CFR 600.51(d), students taking distance/online courses are not eligible to receive U.S. Direct Loans through TMU.
As per the Higher Education Opportunity Act (HEOA) of 2008, the U.S. government requires institutions offering U.S. Direct loans to disclose the following consumer information. If you require further information about the content, or would like a paper copy, please contact the Student Financial Assistance Office.
Consumer Information
Description

Student Financial Aid Information
For information regarding need-based and non-need based aid, as well as government aid, please refer to our SFA website.
Students with Disabilities
Information about TMU services offered to students with disabilities is available from the Student Learning Support. In addition, rights of students with disabilities can be found in TMU's Statement of Student Rights and Responsibilities.
Cost of Attendance Information
For information regarding the cost of tuition, fees, mandatory health insurance please refer to the Tuition and Fees website.

Bookstore: Information on the TMU bookstore can be found on the Campus Store website

(opens in new window)

.

Housing: information on residence fees can be found on the Housing & Residence Life website.

Refund Policy and Procedure
For information about the university's refund procedure, please refer to the Course Calendar
Return of Title IV Financial Aid
Please see the Return to Title IV refund policy.
Academic Programs
For information on academic undergraduate programs offered at TMU, please refer to the Undergraduate Admissions. For information on academic graduate programs offered at TMU, please refer to the Graduate Studies.

In addition, you may want to refer to the Course Calendar.
Transfer of Credits and Withdrawals
For credits transfers and withdrawals, please refer to the Transfer Credit Unit. For information on withdrawals, please refer to the Office of the Registrar.
Copyright Information
For the university's policies related to academic integrity, please refer to Copyright for Students

(opens in new window)

.

Notice of Federal Student Financial Aid Penalties for Drug Law Violations
Information on the penalties associated with drug-related offenses under the U.S. Higher Education Act can be found on the U.S. Department of Education's website

(external link, opens in new window)

.
Health Care - Vaccination requirements
A medical surveillance program may be required based on the local risk assessment (assessing the duration of the task, the materials or equipment being used, and the potential for exposure). The physician will determine whether the employee is fit to perform the required task or if e.g. Hepatitis B immunization is required. Contact the BSO for information. Personnel who have had an exposure are advised to promptly seek medical attention.

The Medical Centre provides many services, including immunizations.

Students enrolled in programs that require vaccinations should contact their departments on required vaccinations.

Information on medical consideration for students participating in an exchange program can be found on TMU International's Safety Abroad page.
Privacy of Student
Student's rights under the Information Protection Policy are outlined on the University Administrative Policies.
Security, Fire Safety and Missing Students
Information about Security, Fire safety and precaution can be found on Community Safety and Security.
Student Loan Information Published by the U.S. Department of Education
Student Loan information published by the U.S. Department of Education can be found on the Federal Student Aid

(external link, opens in new window)

website. The university will provide information published by the U.S. Department of Education to students at any time that information regarding loan availability is requested, including the rights and responsibilities of students and schools under Title IV loan programs.
Student enrolment reporting - National Student Loan Data System (NSLDS)
TMU reports student registration through the National Student Clearinghouse

(external link, opens in new window)

several times each academic year.
High School Diploma
U.S. students must provide a High School Diploma for admittance to the institution.
Telecommunication Courses
U.S. students are prohibited from enrolling in telecommunication courses.
Privacy Rights
To learn more about your privacy rights, visit the Toronto Metropolitan University Notice of Collection, Freedom of Information and Protection of Privacy Act (FIPPA), and the Family Educational Rights and Privacy Act (FERPA)

(external link, opens in new window)

.
Students in need of additional funding may consider alternative (non-government) loans. Please note the following information:
All U.S. students can apply, including those not registered in a degree program
Students studying less than half-time are eligible to apply for a loan from Sallie Mae Student Loans

(external link, opens in new window)

Students may borrow up to the cost of attendance minus any financial aid received
A co-signer may be required
Alternative loan interest rates, fees and repayment options differ from US government loans
Toronto Metropolitan University will certify other alternative loans provided the organization will lend to a student attending an institution outside the U.S.