You are now in the main content area
Public Administration and Governance - BA (Hons)

Is it for you?
This part-time program for public administration professionals in the public, non-profit or private sectors provides the knowledge and skills necessary to advance careers. You'll learn how governments make decisions, how to develop, analyze and manage policies, and how the latest developments, issues and initiatives in the public sector affect society as a whole.
Your access to research scholars, practicum options, specialized program options for First Nations administrators, and a variety of class formats (evening classes, online distance education and hybrid delivery) will prepare you to make a difference.
 Go at your own pace:
This part-time program allows students to take courses at their own pace. You can complete as few as one to two courses per semester, or you can complete three courses or more per semester (making it full-time, OSAP eligible).
Program info
Faculty:
Faculty of Arts
Program format(s):
Part time: First-Year Entry
Degree:
Bachelor of Arts (Honours)
Grade range:
Low 70s1
Requirements:
Grades-Only
Experiential learning:
Optional practicum

Academic requirements
Ontario Secondary School Diploma (OSSD) or equivalent with a minimum of six Grade 12 U or M courses including the following program specific requirements.
Typically, a minimum overall average of 70% establishes eligibility for admission consideration; subject to competition individual programs may require higher prerequisite grades and/or higher overall averages:
English/anglais (ENG4U/EAE4U preferred)
Note: the minimum grade required in the subject prerequisite (normally in the 70% range) will be determined subject to competition

Note: Applicants will also be considered for admission under Toronto Metropolitan University's mature student guidelines
Academic admission requirements for all other applicants are available on the admission requirements page.
Tuition and fees
For detailed fees information, visit tuition and fees by program.
Part-time format (one to eight or more courses)
Ontario students fees range: $917 - $5,330
Out-of-province students fees range: $1,000 - $5,993
International student fees range: $3,467 - $25,730
Courses
This part-time program allows you to take courses at your own pace. Here is a preview of the required courses based on the available undergraduate calendar information. Please visit the undergraduate calendar for the full list of courses.
Your future
Use your in-depth understanding of policy and administration and effect change in:
Federal, provincial or municipal government
Social service agencies
Non-profit organizations
Private sector
Policy analysis
Public relations
Issues management
Political/campaign strategy
Communications
Speech writing
Graduate studies or professional programs in public policy, public administration, social sciences or law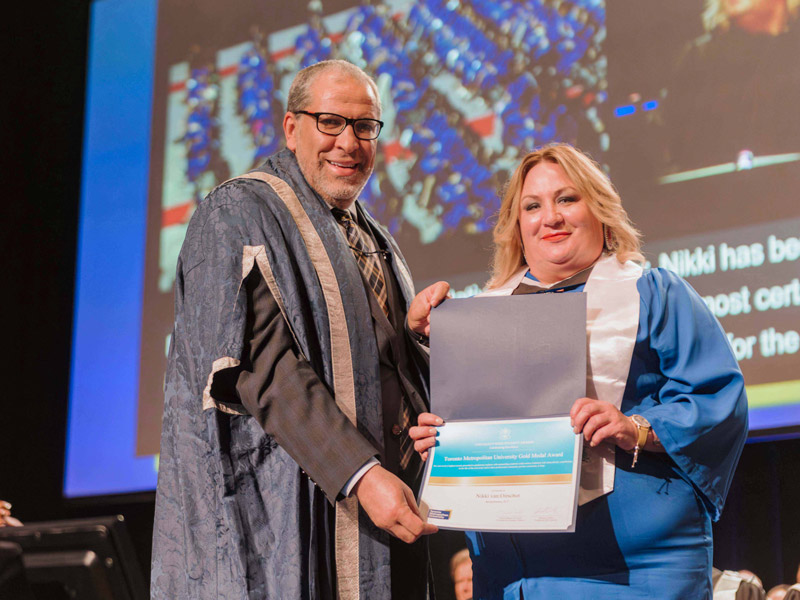 Virtual tour
Explore Toronto Metropolitan University's unique urban campus in the heart of downtown Toronto from the comfort of your own home!

Notes:
Actual minimum grade ranges required for fall 2024 admission/wait list consideration will be determined based on grades and qualifications presented by the applicant pool as they become available. Required grade ranges may fluctuate from year to year (up or down) as a result of competition. Applicants not educated in Ontario may present the equivalent of the Ontario requirements. TMU reserves the right to determine equivalency at its sole discretion.