You are now in the main content area
Health Administration - BHA

Is it for you?
Turn your health-related diploma into a degree. This program can help you develop business acumen and gain the skills needed to navigate the complex and dynamic world of healthcare.
You'll explore topics such as program planning and evaluation, communication, strategy, human resources and financial management. Practicum seminars and a research project will help you put theory into practice.
 Certified by:
Certified by the Association of University Programs in Health Administration
 Go at your own pace:
This part-time program allows students to take courses at their own pace. You can complete as few as one to two courses per semester, or you can complete three courses or more per semester (making it full-time, OSAP eligible)
Program info
Faculty:
Ted Rogers School of Management
Program format(s):
Part-Time Degree Completion
Grade range:
N/A
Degree:
Bachelor of Health Administration
Requirements:
Grades-Plus
Experiential learning:
Mandatory practicum

Tuition and fees 2023-2024
For detailed fees information, visit tuition and fees by program.
Part-time format (one to eight or more courses)
Ontario students fees range: $928 - $5,420
Out-of-province Students fees range: $1,013 - $6,095
International students fees range: $3,467 - $25,730
Courses
This part-time program allows you to take courses at your own pace. Here is a preview of the required courses based on the available undergraduate calendar information. Please visit the undergraduate calendar for the full list of courses.
Your future
Management in hospitals or other health organizations
Graduate studies in public health, health administration, or an MBA and/or the Certified Health Executive (CHE™) designation from the Canadian College of Health Leaders

Requirements
Academic requirements
Candidates must satisfy requirements in either Stream A or Stream B PLUS non-academic requirements:
Stream A
Graduation from a two-year Diploma program (e.g. health information management, practical nursing, nutrition and food services management) or a three-year Advanced Diploma program in applied health sciences (e.g. nursing, medical laboratory technology, chiropody, radiology) from a public Ontario College (or the equivalent) with a cumulative GPA of 3.0/B/70% or higher. Diploma must include at least two introductory, university-level humanities courses or equivalent.
Candidates must have at least two years of cumulative, current professional experience in the health services field.
Note: Admitted students who have not completed at least two university-level humanities courses (or equivalent) during their previous academic studies, will be required to take additional courses before graduation from the Health Administration program.
Stream B
Completion of at least two years of study in a health-related undergraduate degree program with acceptable academic standing or completion of a degree in another field, from an accredited university.
Candidates must have at least two years of cumulative, current professional experience in the health services field.
All applicants

Non-academic requirements
Your non-academic requirements should be submitted within 10 business days from your application submission date.
The requirements include:
Documentation of Professional Registration/Certification (where applicable).
A detailed and separate resume of previous work experience, academic experience (including continuing education), and professional activities.
Applicants are required to submit academic transcripts, and all components of the non-academic requirements via the ChooseTMU Applicant Portal. The submission of the TMU Supplementary Form is optional, but encouraged by the Admissions Committee.
Here's how to access your ChooseTMU Applicant Portal account:
Get your TMU Student Number in the email acknowledgement of your application
Activate your TMU Online Identity. Fill in the Activation Form on the Accounts website. When asked for your Student/Applicant ID, enter your nine-digit TMU Student Number. Keep a record of your user name and password
24 hours after activating your TMU Online Identity, visit the ChooseTMU Applicant Portal
Instructions on how to upload documents, as well as common questions and answers for applicants can be found on our Ready to Submit Your Documents? web page.
If you are applying for readmission or reinstatement, you are required to submit an application for admission, along with an updated resumé and TMU Supplementary Form.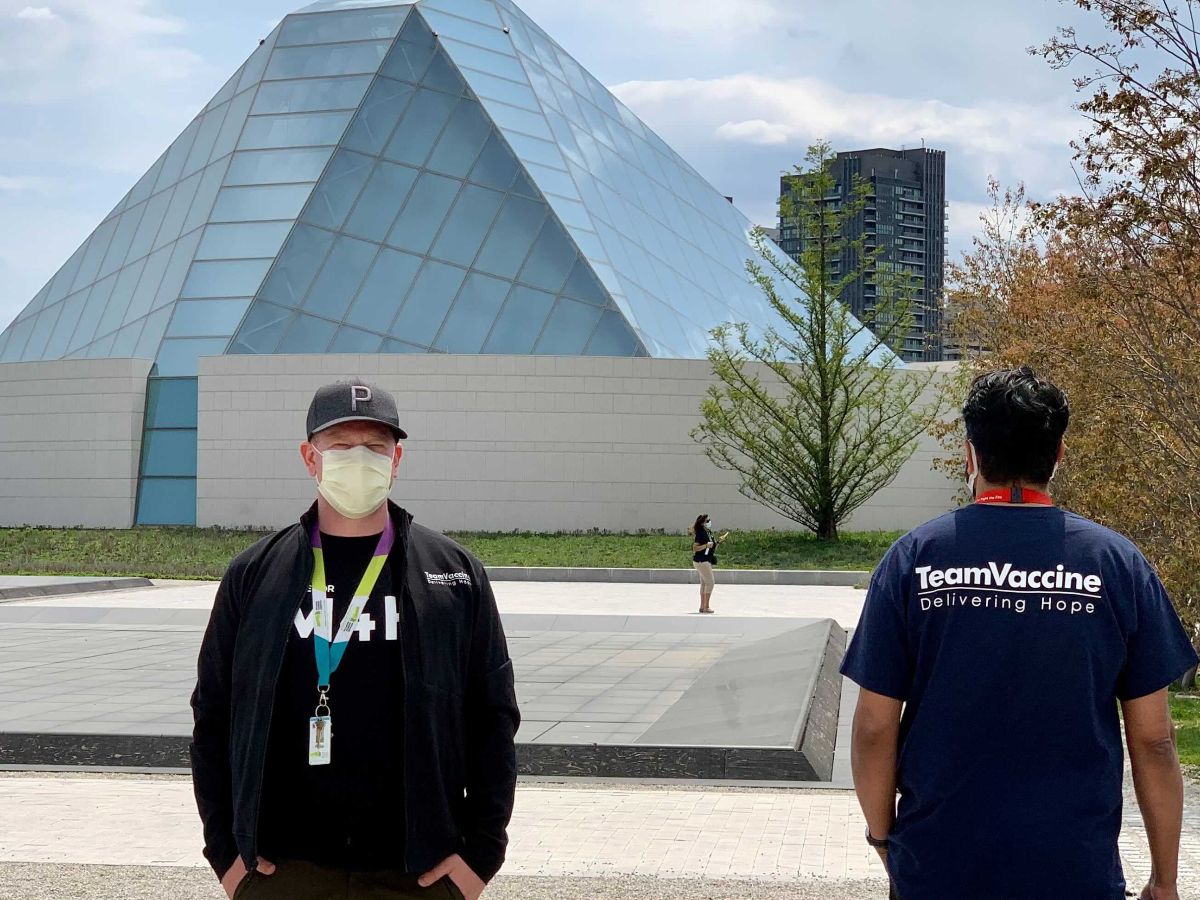 Virtual tour
Explore Toronto Metropolitan University's unique urban campus in the heart of downtown Toronto from the comfort of your own home!