You are now in the main content area
Business Technology Management (BComm)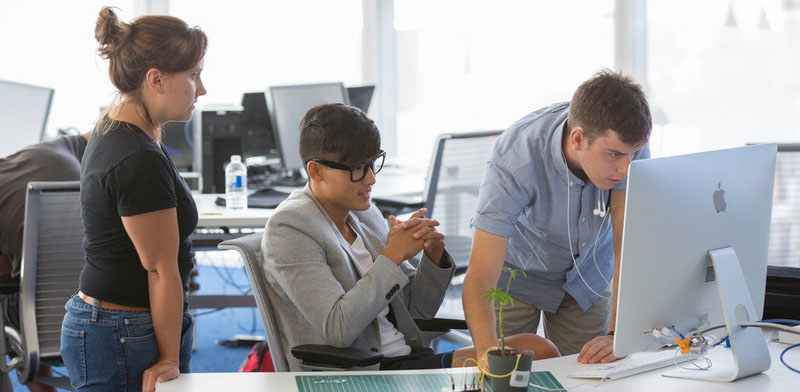 Co-op Education
Gain career-related, real-world work experience in a wide variety of sectors through our co-operative education program. Learn more about the co-operative education program.
2-Year Program for Public Ontario College Diploma Graduates
We accept graduates of approved 3 year Business Administration Advanced Diploma programs from a public Ontario College. Students may complete the degree by completing 20 single-term courses.
Career Options 
Given the ubiquity of ICT in all aspects of human activity, graduates of the BTM program are employable in virtually every conceivable industry sector, including: banking, healthcare, transportation, government, retail, commerce, manufacturing, education, etc. Some example career options available to BTM graduates:
Business Analyst

Data Analyst
Systems Architect

ICT Product & Service Sales

Project Leader/Manager

eBusiness Analyst

Information Systems Consultant

Telecommunications Analyst

Management Consultant

Systems Integrator

Database Analyst/Administrator

User Support Specialist

Network Administrator

Cybersecurity Professional
Why study BTM? 
Our school is not only one of the leading schools to combine management and information technology education, but also the largest in Canada. Learn why fourth year students Graham and Abrar study BTM.

"The BTM program has laid out the foundation on which I have built my career, in terms of knowledge gained, connections made, and the opportunity to have worked for some of the largest companies in the world."
Student Spotlight
Explore your Academic Pathways