You are now in the main content area
Current Students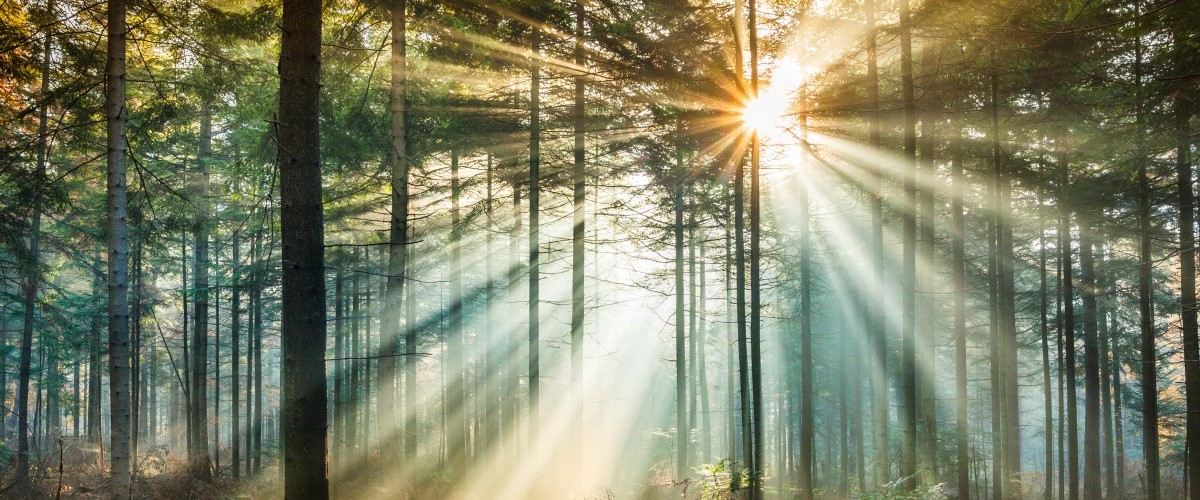 EnSciMan Course Planning
General EnSciMan Program Guidelines
Read below for important information about curriculum, enrollment procedures and plans of study.
The Environmental Applied Science and Management Program has created a D2L shell which houses the program orientation. Students will be given access to this course shell once they are matriculated into the program. You can find information about onboarding, awards and funding, Research and Ethics Board, proposal information etc.

Before open enrolment for the new academic year in August: Review information in "Part 2" on this page for an overview of the degree requirements and the timeline of degree completion.
New students are encouraged to spend time reviewing the RAMSS Support "How To Enrol" before the system is open for online course enrollment in August. New students must be 'matriculated' successfully by the Graduate Studies Admissions before open enrolment in order to self enrol in any courses. Other important links about using RAMMS include:
GD1000 is a 'place-holder' course. All graduate students are enrolled in GD1000 in every term while they are actively studying in a graduate program. It is not a real course; there is no credit or grade attached to GD1000.
D2L Brightspace is an online learning management system which a course instructor may or may not use in course delivery. Students should not assume all the courses they are enrolled in have D2L access. The course instructor will inform the class whether or not D2L is used. Students should note that it may take up to 72 hours after course enrollment for the system to give access to course materials in D2L. For D2L technical assistance, visit: https://www.torontomu.ca/courses/
Dropping Courses: Students are responsible academically for the enrolled/registered courses. If you are not going to attend or complete any of the registered courses, you must drop the course (de-register) online before the last date to drop a course in good academic standing in a term.

Ensciman students are guaranteed enrollment to "ES" (Environemental Studies). Students are strongly encouraged to self-enrol in courses as soon as the self-enrollment period starts. Guaranteed enrolment to ES courses will end once open enrolment starts for all non-esciman program graduate students (subject to space availability until the last day to add a course for the term).
Enrolling and De-registering Courses: Refer to the significant dates each term in the table above (when the "tba" dates are released by the Registrar's Office, students will be informed by email).
A FNA grade (failure due to non-attendance) will be assigned in the end of the term if a student stops going to classes and does not formally drop the course registration. FNA with zero grade point will be included in the cumulative GPA calculation thus will pull down the student CGPA significantly.
Course schedules will vary each time when they are offered. Schedules published online in RAMSS are confirmed class schedules when the student self-enrollment period begins each term.
Course Selection: Students should always inform the faculty supervisor their course selections as well as any course registration changes later. Full-time students may enrol in any number of courses; to properly balance the time between classes and research activities, students may seek course selection advice from the faculty supervisor. Part-time students may enrol in up to a maximum of 2 courses in a term. Information below in Part 2 help students to establish a timeline to complete the course and research requirements.
ES Group A & B courses are typically offered in the Fall or Winter term only. Students will participate in research related activities in the term(s) when they are not attending classes. However, there may be other graduate course eligible for course substitution. Please speak to your supervisor and the graduate program administrator about course substitution.

Part-time master's students should anticipate that they may need to take courses before 6 p.m. in some of the terms in which there is not any suitable evening course option.
Course Auditing: A graduate student, while paying program fees, may audit the equivalent of two one-credit courses in any graduate or undergraduate program at the University without additional fees. Courses taken for audit will not count for credit toward the student's graduation requirements, but will appear on the student's transcript with the designation "AUD" in lieu of a grade. For more information, please see the Course Audit form

, opens in new window

and speak to the Graduate Program Administrator and your Supervisor.
Detailed EnSciMan Course Information
Current Course Offerings can be found by going to the EnSciMan course offering page, opens in new window.

ES8901, ES8921 and ES8930 are typically offered once each academic year. ES8901 and ES8921 are scheduled as Day or Evening offerings on a rotating basis.
ES8920 and ES8921 Students, who have completed both ES8920 and ES8921, may use one of these two course credits as a master's required course credit and the other course as a Group B elective credit.
ES8930 Seminar – This is a MASc required course and is offered once in an academic year. See part 2 for more information.

Elective Groups A and B courses: As a general rule electives are offered every other academic year on a rotating basis. The program reserves the right of changing the elective course offering pattern due to unforeseeable circumstances.
Electives Group C courses (self-course enrollment not available): Students who have completed both ES8950 and ES8951 may only use one of these two course credits to fulfill the degree requirements as a Group C elective.
ES8950 Independent Study, MASc
ES8951 International Field Research
ES9950 Independent Study, PhD
Students must submit a proposal form approved from their supervisor along with a course substitution form in order to be registered in the above courses. These forms must be processed prior to the last date to enrol in courses for the term.

google formES8950 Independent Study Proposal Form, external link
google formES9950 Independent Study Proposal Form, external link
Enrollment is subject to space availability and/or instructor's permission
SA8921 Spatial Analysis of Land Resources (ensciman elective Group B)
SA8922 Remote Sensing and Spatial Analysis (ensciman elective Group B)
To read the course descriptions for these course, go to:
https://www.torontomu.ca/graduate/calendar/programs-and-courses/spatial-analysis/
SS8000 Stat Analysis in Social Science Research (ensciman elective Group C)
This course introduces students to advanced quantitative methods for generating and analyzing large social science data sets such as those produced by Statistics Canada and other national and international statistics bureaus. Following a review of basic statistics and probability, the course will cover topics such as the linear probability model, logistic regression, models for categorical and count data and factor analysis. The substantive questions and particular data sets to which these tools will be applied will be driven by student interests. While students will gain knowledge of statistical theory, special attention will be paid to the practice of carrying out analysis of complex data. For example, issues related to coding, missing data and the reporting and presentation of quantitative results will be covered. 1 Credit
SS8001 Advanced Qualitative Methods (ensciman elective Group C)
This course is specifically targeted at students who want to learn advanced qualitative research methods related to their MRPs, theses or dissertation projects. It will provide advanced understanding and analysis of qualitative research and methods. This course offers an opportunity to customize learning on various qualitative research methods directly related to graduate research projects. 1 Credit
Minimum and Maximum Terms of Program Enrollment (MASc and PhD)
| | | |
| --- | --- | --- |
| Program | Minimum Terms of Program Enrollment | Maximum Terms of Program Enrollment |
| Masters Full-time | 5 terms (or 1 academic year plus 2 terms) | 9 terms (or 3 academic years) |
| Masters Part-time | 10 terms (or 3 academic years plus 1 term) | 15 terms (or 5 academic years) |
| PhD | The minimum residency requirement of the doctoral program is two years (or six consecutive terms). Normal degree completion time is within three to four years (9-12 terms) for doctoral students. | 18 terms (or 6 academic years) |
*Any student who completes the degree requirements in less time than the applicable minimum terms of program registration indicated in the table above, the minimum degree fees will be assessed and the student will be asked to pay the balance before graduation. Refer to the YSGS Balance of Degree Fees website for details.
Continuous Program Registration
Both full-time and part-time graduate students are required to maintain continuous program registration every term until degree completion or until the maximum term of program registration unless a student is approved to take Leave of Absence due to illness, maternal/paternal or compassionate reasons. Part-time study option is available in the master's program only. Refer to Graduate Student Guides "Financial Matters" for more information.
Program Fees
Graduate students may devote the time solely in research activities and not attending any classes in some of the terms. They will pay program fees based on the status as full- or part-time, and not based on number of course enrollment. Graduate Program fees are published online in the Registrar's web site.
A MASc Part-time student pays approximately 50% of the MASc full-time program fees in a term. Two master's part-time terms are equivalent to one master's full-time term. A MASc part-time student must enroll in the program for a minimum of ten terms to equate the minimum program fees paid by a full-time student.
The Program of Study form is emailed to new students by the program administrator before the first Fall term begins. Students should discuss their course selection and research plan with the faculty supervisor. The completed and signed Program of Study may be returned as a pdf file attached to an email to ensciman@ryerson.ca or dropped off at the YSGS Office (see page 1 bottom).
Student-Supervisor Discussion Checklist, Plan of Study and Annual Progress Review

Student-Supervisor Discussion Checklist
All graduate students are required to complete this before the second term of study ends. The completed checklist with all required signatures may be returned as a pdf file attached to an email to ensciman@ or in person to YSGS Office (see page 1 bottom). The form is available in the YSGS Supervision and Advising website.
Plan of Study
Updated September 2020
See also: Senate Policy 164: Graduate status, enrolment, and evaluation (Section 6, Academic Performance Evaluation)
Your Plan of Study describes all of the course and non-course expectations of the program. It establishes a timeline that you are expected to follow in order to complete your degree requirements.
You develop and update your Plan of Study together with your faculty advisor or primary research supervisor.
You will upload your initial Plan of Study by October 1 of your first year.
You will then upload updates to your Plan of Study at the end of every term listing the expectations for the following term.
This frequent and periodic review of your Plan of Study helps to provide a timely diagnosis of deficiencies and a clarification of expectations for academic performance.

Unsatisfactory progress (UNS)
If you are not meeting the expectations of your Plan of Study (non-course requirements), your supervisor will assign an Unsatisfactory Progress (UNS) designation.

If a UNS is assigned, it should be based solely on the student not meeting the expectations agreed upon and stated in the Plan of Study.
Students with an UNS are assigned an Academic Standing of "Provisional" (to understand the implications of this standing, see

PDF file

Policy 164 Section 7.2 Provisional)

After you have met with your supervisor to discuss the contents of your Plan of Study, you will google formupload it for the Program Director to review and comment, external link, opens in new window.
Form Templates
Annual Progress Review (formerly Progress Report)
Annual Progress Reviews are used to provide feedback, support, and evaluation of your research progress.
Annual Progress Reviews are designed to:
Promote abundant and productive dialogue between you and your research supervisor;
Provide an opportunity for you to articulate your expectations about your research progress and plans for the future;
Allow you and your supervisor to reflect on research supervision activities to date.
More information to follow.

EnSciMan Program Milestones
Other Helpful Links for Current Graduate Students