You are now in the main content area
Labour Market Insights
A research series by the Diversity Institute
Labour Market Insights from the Diversity Institute, in its role as a research lead for the Future Skills Centre, aims to provide timely analysis on current patterns of labour demand across Canadian regions, industries, and occupations. In the rapidly changing world of work, job seekers, policy makers, educators, and other stakeholders require labour market information that is up-to-date, granular, and relevant. The need has become even more critical during the COVID-19 pandemic, in which the labour market has experienced the largest shock in recent history.
Reports in the Labour Market Insights from the Diversity Institute series cover a variety of topics relevant to the study of labour markets and are based on analyses of collated data from online job postings across Canada, as well as other traditional and innovative data sources. This project is funded by the Government of Canada's Future Skills Centre (external link) .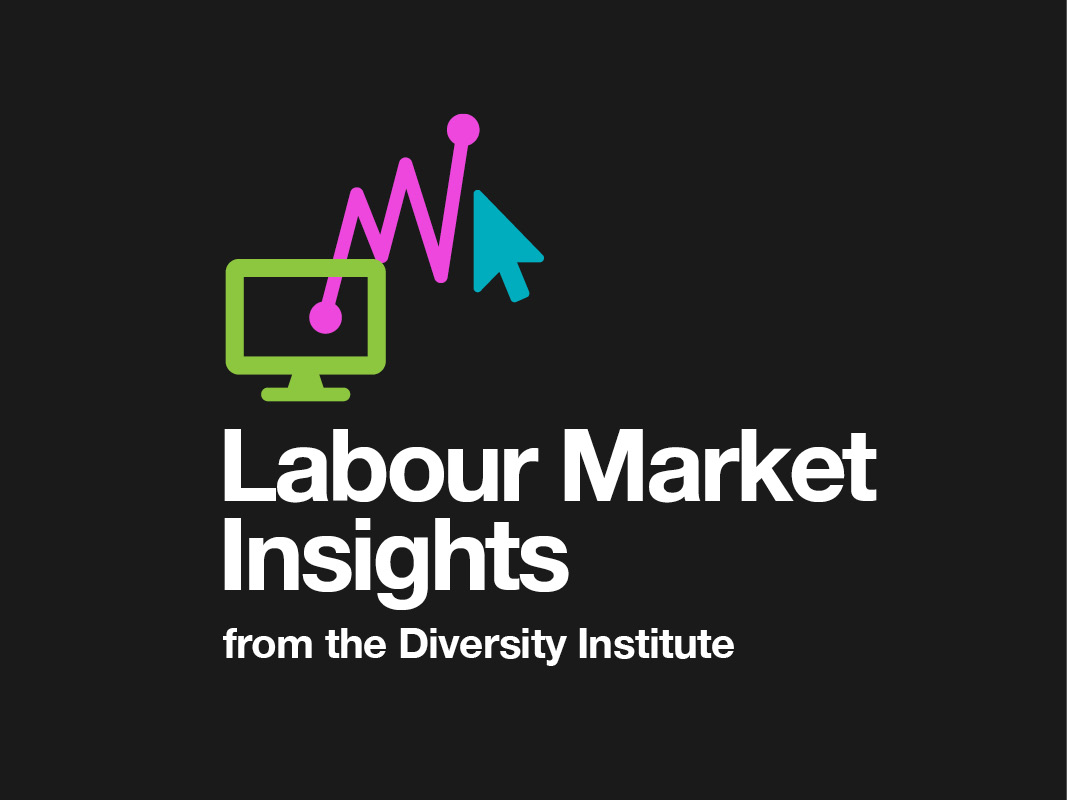 Latest Posts
Previous Posts
Reports
Related Events
Labour Market Insights from the Diversity Institute debuted December 2020 with the launch of Labour Demand Trends During the COVID-19 Pandemic: Analysis of online job postings in Canada. The report examines labour demand trends in the pre-pandemic and pandemic periods with data from the Vicinity Jobs Hiring Demand Analytics Suite.
Report author Sosina Bezu, Senior Research Associate at the Diversity Institute, joined a panel of experts share insights from the research and kick-off the series.
This series is proudly supported by