New Faculty Profile: Paria Shirani
Assistant Professor, Department of Computer Science
September 15, 2021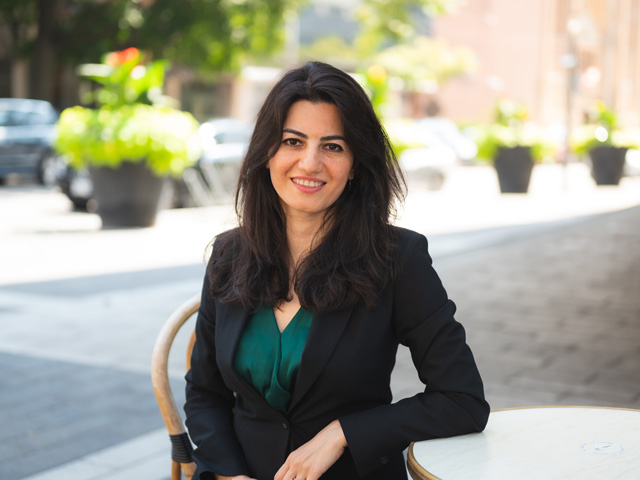 The Department of Computer Science welcomes Paria Shirani, an expert in cybersecurity. She joins us from a NSERC postdoctoral research position at the world famous CyLab Security and Privacy Institute at Carnegie Mellon University. She holds a PhD degree in Information System Engineering from Concordia University.
You research in cybersecurity. What areas specifically?
I conduct applied research that mainly addresses real-world cybersecurity problems. Particularly, I'm interested in internet of things (IoT) security, reverse engineering and malware analysis, vulnerability research, anomaly detection and cyber-persona identification.
People now rely heavily on devices and communication networks without ensuring their security. As a matter of fact, very often most IT systems are reported to have various security holes (a.k.a. vulnerabilities). For instance, if hackers exploit vulnerabilities in code or inject malware to a system, they can cause a lot of damage, such as denial of services, stealing login credentials, or even shutting down critical infrastructures, such as power grids, water or gas lines. My work aims at helping to identify and remediate such vulnerabilities.
During your PhD, you worked with major names: Google, Government of Canada, Hydro-Québec. Tell us more.
I have been involved in a project funded by Google, Department of National Defence (DND) and NSERC in order to analyze and fingerprint an unknown binary code and perform malware analysis. We developed FOSSIL, external link, a resilient and efficient system for identifying free open-source library functions in malware binaries. Moreover, we compiled the results of our research on binary code analysis in a book entitled Binary Code Fingerprinting for Cybersecurity, external link.
After that, I started working on a project with Hydro-Québec and Thales Canada, a global systems integrator for defence and security. It involved security and fingerprinting of intelligent electronic devices in the smart grids. We developed a scalable approach called BinARM, external link to detect software vulnerabilities in the smart grid in order to prevent possible attacks.
What attracted you to Ryerson?
I was attracted to its reputation as a higher education institution, and its great support of faculty in accelerating teaching and research skills. I like its approach on equity, diversity and inclusion. I also found that many graduate students land good jobs in companies and government. I have the same approach and want to help train highly-qualified personnel for Canada through real world experience and hands-on skills. I'm also looking to build up industry or government research partnerships.
What do you enjoy during off-hours when you're not working?
One of the most important things for me every day is socializing! I love talking to people. Right now during COVID, it's more difficult. But even with Zoom, this is still possible. I also really enjoy sports. It gives me energy and makes me happy. As a teenager, my school friends and I always couldn't wait for noon break to play sports. I like volleyball, tennis, badminton and swimming. Among my other hobbies, I should mention playing piano and listening to music.