Welcoming Dr. Lisa Landrum, DAS Chair
August 18, 2023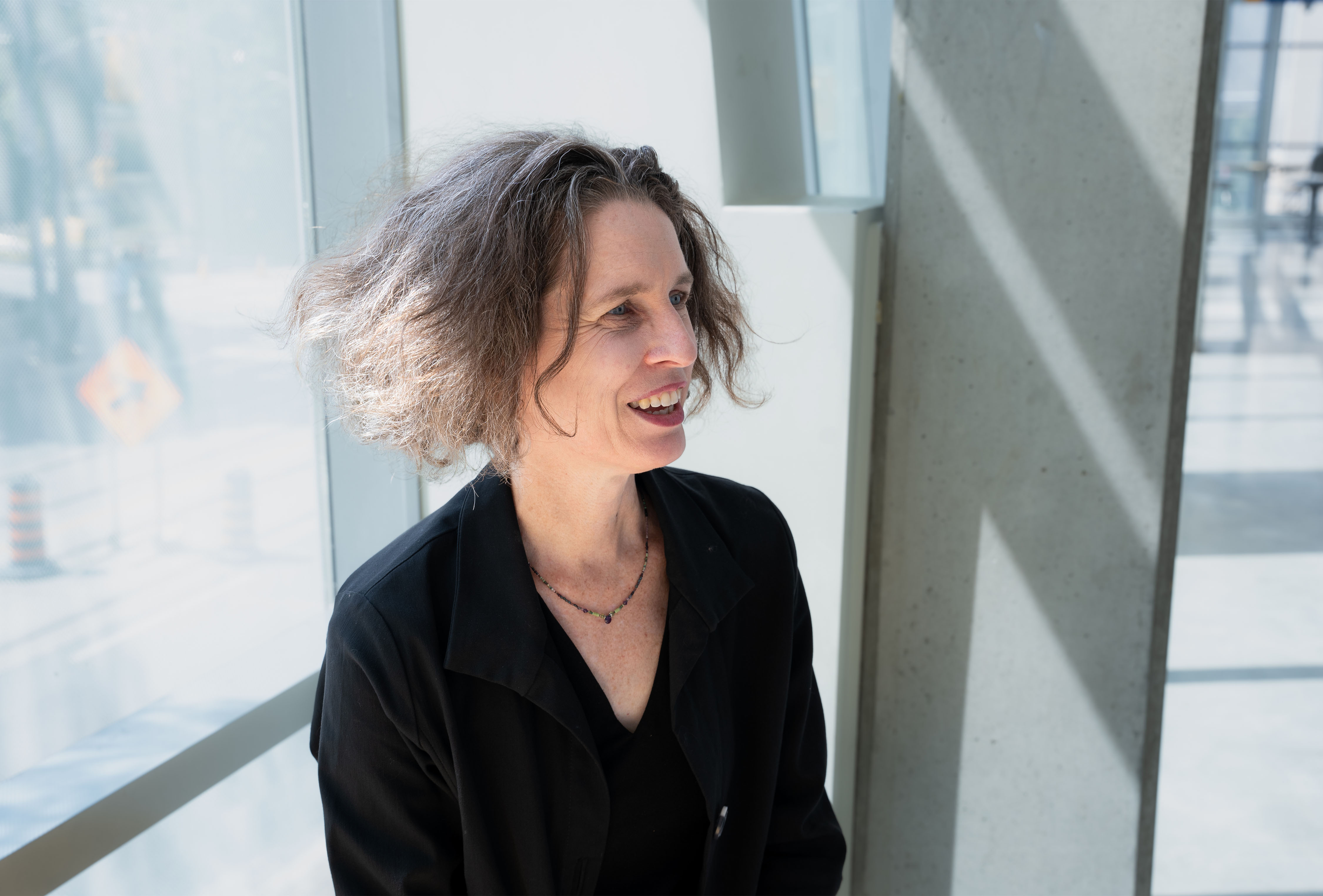 The Department of Architectural Science is pleased to be welcoming Dr. Lisa Landrum in her new role as the department's Chair.
Dr. Landrum comes to DAS with 15 years of experience at the University of Manitoba, and with pronounced research and practice in architecture. Beyond the classroom, Dr. Landrum's own research has touched on themes of poetics and ethics, imagination, representation, the performing arts, and of agency.
Speaking about the role of design today, Dr. Landrum notes that "architects have crucial roles to play in advancing climate action, social justice, Indigenous rights, and cultural vitality. Today's complex challenges require reimagining what, how and why we design, and who we design for and with."
We are excited to support Dr. Landrum in this new chapter for the department.
We also want to extend our sincere gratitude to Dr. Mark Gorgolewski, who has served as the Chair for the past six years, and who during that time led considerable initiatives to advance the department's research and academic profile. We would also like to thank Professor Hitesh Doshi, who took on the appointment of Interim Chair and aided the department during the transition period.
Below is a statement from Dr. Thomas Duever, Dean of the Faculty of Engineering and Architectural Science, welcoming Dr. Landrum in her new position.

I am very pleased to announce the appointment of Dr. Lisa Landrum as the new Chair of the Department of Architectural Science effective August 1, 2023.
Dr. Landrum brings considerable experience in academic leadership to the role, together with internationally recognized research and award-winning teaching.
For the last six years, Dr. Landrum has served as Associate Dean Research for the Faculty of Architecture at the University of Manitoba, where she has enhanced research, chaired a growing PhD in Design and Planning program, launched and led a new Cooperative Education program, and – for 15 years – taught a variety of graduate and undergraduate design studios, seminars, and lecture courses in architectural history and theory. She has participated extensively in University administration and service at many levels, including Senate, the Office of VP Research, the Faculty of Graduate Studies, and as Associate Head of the Department of Architecture. Her record includes developing experiential learning opportunities, building community connections, and strengthening bonds between academia and practice.
Dr. Landrum has been a full-time professor at the University of Manitoba since 2008, with prior teaching appointments at Carleton University, McGill University, Norwich University (Vermont), and international workshops in Finland and the Netherlands, plus visiting lecturer and critic roles in the United States, Europe and China. She has led curriculum developments in areas of thesis and comprehensive building design, and worked to creatively and critically diversify content and approaches to architectural history and theory. Her teaching excellence has been recognized with three teaching awards.
Dr. Landrum's research explores architectural imagination and agency in the poetics and ethics of design practice. She studies interactions of architecture, theatre, philosophy and democracy, including the intertwined origins of these arts and transcultural developments over time. Her widely published scholarship includes the co-edited books, Theatres of Architectural Imagination (Routledge 2023) and Narrating the City (Intellect Press, 2020); and numerous articles and book chapters, notably in Canadian Modern Architecture (Princeton Architectural Press 2019). Dr. Landrum's creative research involves interactive site-specific installations, which have been exhibited at multiple venues, including two Biennales (Venice [online] in 2021 and Shenzhen/Hong Kong in 2013).
Dr. Landrum earned a professional Bachelor of Architecture degree from Carleton University in 1995 and a post-professional Master's and PhD in Architectural History and Theory from McGill University in 2002 and 2011 respectively. Between undergraduate and graduate studies, she worked in New York City, in architectural design, design-build, project management and exterior restoration of landmarked buildings.
Dr. Landrum is a registered architect in New York State and Manitoba, a fellow of the Royal Architectural Institute of Canada, the current president of the Canadian Architectural Certification Board (CACB), and an executive member of Building Equality in Architecture Prairies (BEAP). She is nationally recognized for launching and leading the Canadian Architecture Forums on Education (CAFÉ), a SSHRC-supported initiative fostering exchange among all Canadian architecture schools, and for contributions to Rise for Architecture, working across sectors to create an architecture policy for Canada.
Please join me in welcoming Dr. Landrum to her new appointment as Chair, and in supporting her future endeavours.
I would also like to take this opportunity to thank Professor Mark Gorgolewski for his leadership as Chair of the Department of Architectural Science over the last six years during which time the Department introduced PhD programs in Building Science and Architecture and a Masters of Project Management for the Built Environment and significantly enhanced the research portfolio. Finally I would like to thank Professor Hitesh Doshi for accepting to serve as Interim Chair while the Chair search was still ongoing. I am very grateful for his willingness to do so and to offer to assist Dr. Landrum during the transition. Professor Hitesh Doshi will take on the role as Associate Chair starting January 1, 2024.
Sincerely,
Dr. Tom Duever, PEng, FCIC, FCAE
Dean, FEAS