You are now in the main content area
What we offer
The Social Ventures Zone model is based on rigorous research and global best practices about how social ventures can be best supported. Specifically, we offer the following: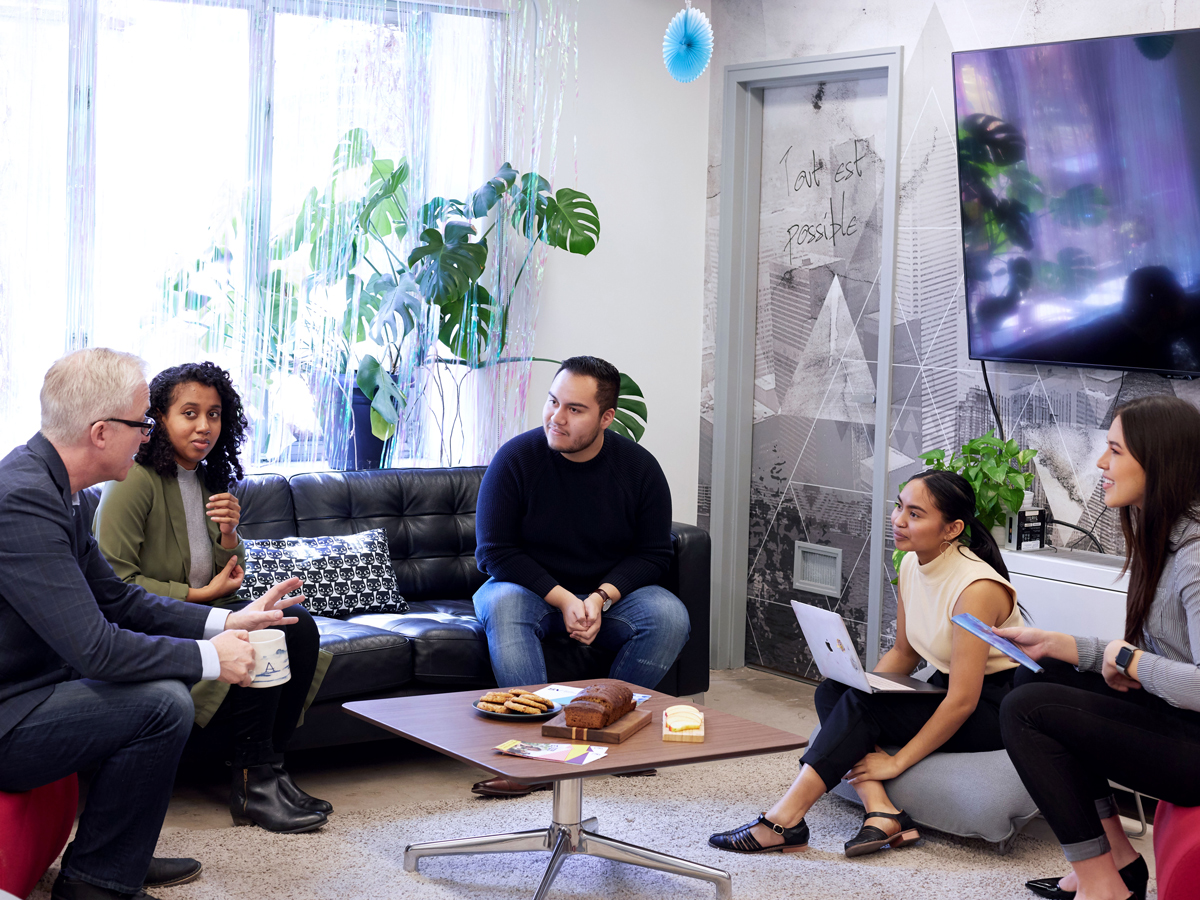 Coaching
Innovators benefit from the perspective, knowledge and connections of others. Our teams are assigned a coach who will work with them to help their projects move forward. Our coaches, led by our Director, Alex Gill, are all experienced innovators, entrepreneurs or community leaders with a proven track record in running successful ventures.
Peer Network
Often, the support innovators find most valuable is from peers who are facing similar challenges. Our co-working space and cross-zone events provide opportunities for ventures to network and collaborate with peers in the Social Ventures Zone and other Toronto Metropolitan University incubator Zones. This allows for a supportive environment where innovators can share in their success and challenges!
Weekly #caffeinatedinnovators sessions
Ventures run on innovation - but they also benefit from coffee, home baking and peer support! Our weekly #caffeinatedinnovators sessions blend all three, where a growing group of innovators congregate for a weekly dose of caffeine, cookies and companionship - all wrapped around a weekly theme that engages social entrepreneurs in a mutually-supportive discussion. Check out the Twitter hashtag to get a flavour of past sessions!
Subject Matter Experts
Innovators who want to make deep impact need access to deep knowledge. Social Ventures Zone ventures can access subject matter experts from the Faculty of Arts and Humanities and from across the university who have dedicated their lives to particular areas of research. Our ventures also have access to Toronto Metropolitan University-based resources such as legal advice and Startup School for business information.
Community Connections
Who you know helps you grow, so the Social Ventures Zone offers introductions to community and industry networks. Through our partnerships with groups such as Toronto's Centre for Social Innovation (www.socialinnovation.org (external link, opens in new window) ) and our growing network of community-based entrepreneurs and organizations, we can introduce you to some of the right people to propel your venture forward.
Workshops and Resources
Regular training and supports help innovators stay sharp, build their skill base and answer key questions. With our partners in Toronto Metropolitan University's Startup School and sessions we offer at the Zone itself, we help ventures as they prepare their business for startup success. Our connection with Toronto Metropolitan University's Legal Innovation Zone also helps our ventures get legal advice when they need it from a resource that understands the startup world.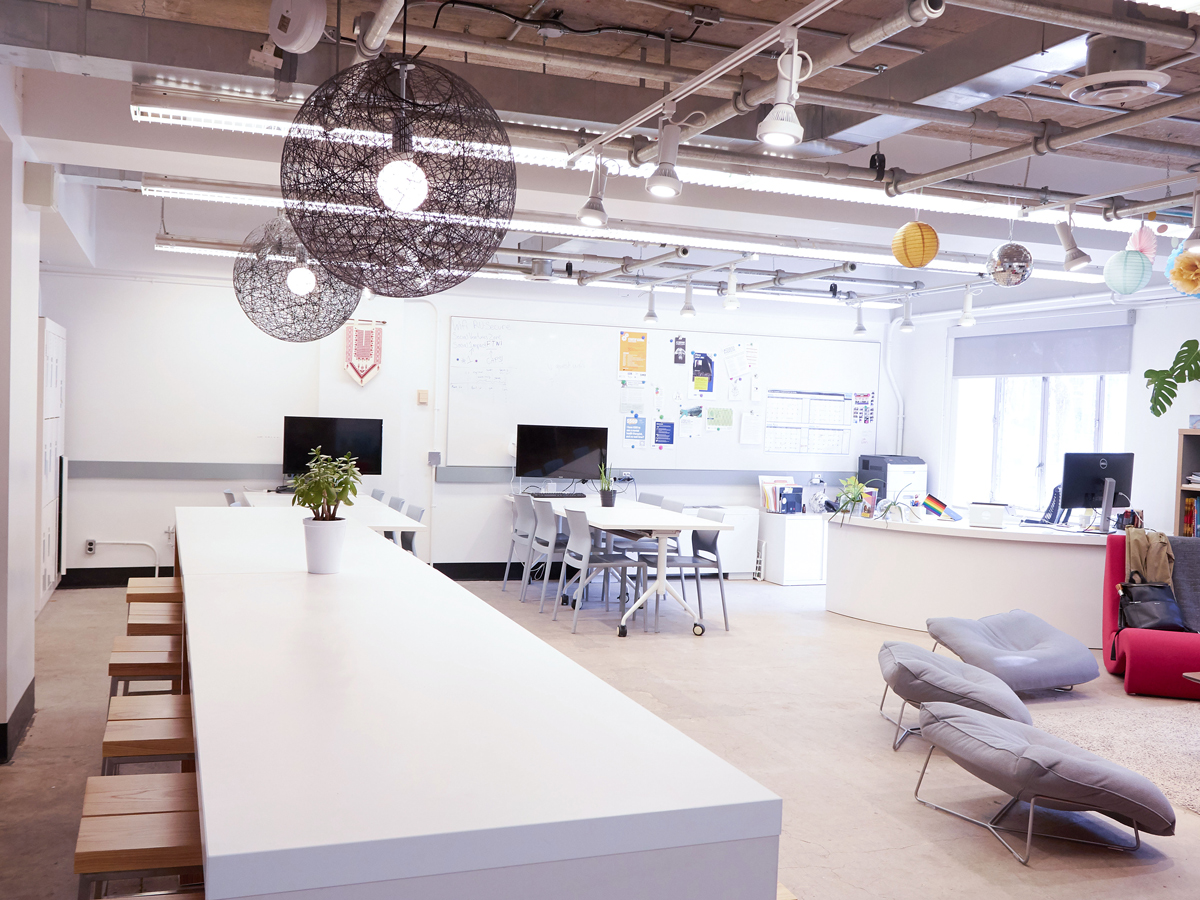 Co-working space
Sometimes, you need a creative space in which to work, meet and create. Our co-working space is located just a block from Dundas Square in the downtown core of Canada's largest city, at its most entrepreneurial university. Our space allows entrepreneurs to co-mingle, share ideas, and support each other. We provide members access to presentation equipment as well as bookable semi-private meeting and presentation space.
Access to startup funding opportunities
Becoming an entrepreneur doesn't come easy and sometimes a small amount of funding at the right time can make all the difference. We provide access to special funding sources and can also leverage additional opportunities from our growing network.