You are now in the main content area
Undergraduate Program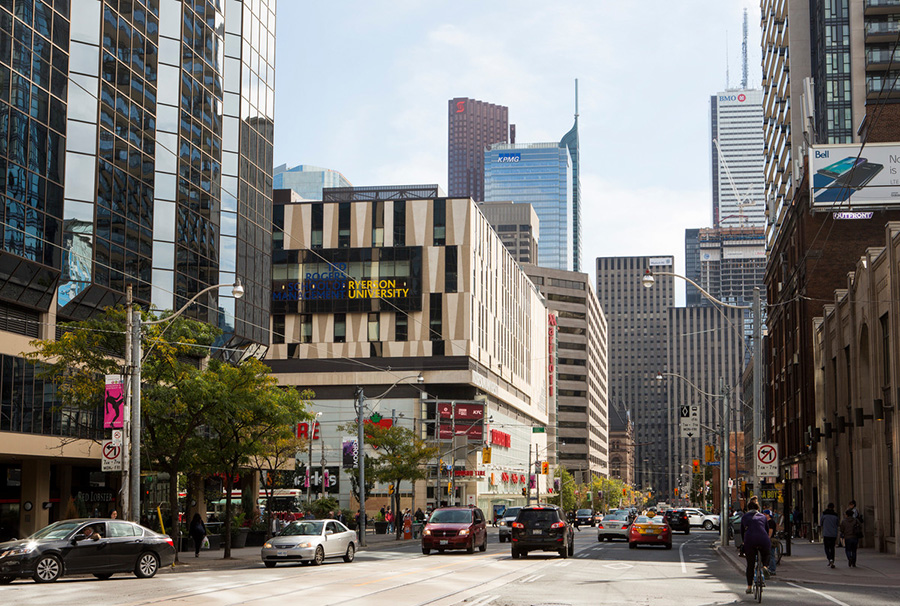 Overview
Toronto Metropolitan's continuing education offerings in retail management began with the school's founding in 1948. Established primarily as a training ground for the post-war workforce, The Toronto Metropolitan Institute of Technology offered certificate courses in retail merchandising and business machines in exchange for a $25 tuition fee.
In 1994, the program experienced its first major evolution when the T. Eaton Company teamed up with Toronto Metropolitan University to establish the Eaton School of Retailing. Offering two certificates in Retail and Services Management to Eaton's employees – and eventually, to employees of other retail organizations – the continuing education program was unique in Canada. No other institution offered a program that focused on retail management, included degree-credit courses, enjoyed national reach (courses were offered in four Canadian cities), and emphasized the incorporation of current technologies in program delivery. As highlighted at the Retail Council of Canada's 1996 conference (external link, opens in new window) , "…almost 800 Eaton's employees have attended classes covering changes in consumer behavior, international competition and new technologies. A CD-ROM multimedia program in retail merchandising and finance is now being developed." Yes, a "CD-ROM multimedia program" …how far we have come! (external link)
The program was so successful that it led to the creation of Canada's first School of Retail, within the Faculty of Business at Toronto Metropolitan University, which began welcoming students into a four-year specialized Bachelor of Commerce degree in 1998. This is now the School of Retail Management at Toronto Metropolitan's Ted Rogers School of Management (TRSM).