You are now in the main content area
Undergraduate Program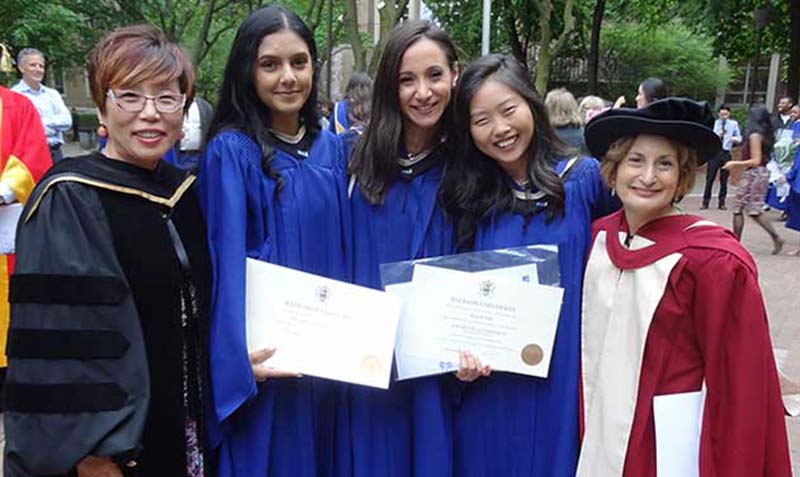 Refer to the course calendar for more information and for details on minors available to students from the School of Retail Management.
Courses listed in the first four semesters provide students with the foundational skills and knowledge of a Bachelor of Commerce degree and introductory courses with an emphasis on the business of retailing.
The program introduces the key concepts in understanding consumer behaviour and shopper insights. Building on this foundation the retailer/customer relationship will be examined through a variety of methods include case studies, experiential projects, simulations and more.
Some courses include:
Retail Buying
Issues and Innovations in Retailing
Visual Merchandising & Space Planning
Entrepreneurship: New Venture Startup
Logistics and Supply Chain Management
Retail Operations Management
Applied Retail Research
Retail Communications
Service Quality Management
Plus Marketing, Economics, Accounting, Finance and more...
In semesters 5 through 8, students have the opportunity to delve into more advanced (and strategic) theories, concepts and practices. Retailing in the context of the entire value chain is explored with concepts related to service strategy taking on a broader dimension. A package of elective courses provides students with flexibility in building a program of study that meets individual needs
Some courses include:
Retail Strategy
Category Management
Social Media Marketing for Retailers
Advanced Buying Process
Sector Studies in Retail (e.g. Fashion, Luxury, Grocery, or Pop-Up Retail)
Retail GIS and Geodemographics
International Retail Markets
Store Design and Planning
Plus the option to minor in Fashion Studies, eBusiness, Business Law, Public Relations, Social Innovation, Marketing, Human Resources Management and more...
Alumni 
As a Ryerson graduate there are many programs and opportunities available to you. Be sure to take advantage of them and learn more at the Ryerson Alumni site, opens in new window.
Update your contact info for your personal copy of Ryerson University Magazine and The Ryerson Connection (e-newsletter)
Network, volunteer and attend events in your area
Celebrate your roots with a class reunion at Alumni Weekend or The Ryerson Dinner
Follow your Ryerson Retail Alumni Association (RRAA) on Facebook, external link.
Current RRAA Executive Team
Co-Presidents: Tamara Winter & Nikita Chugh
Vice President: Sara Peshnak
Director, Marketing: Grace Lee
Director, Engagement: Kaitlyn Uy
Social Media Manager: Jennifer Goliss
Event Specialist: Samantha Simon
Engagement Ambassador: Abhi Shah
Engagement Ambassador: Pauline Iannello
[ See also PDF fileRRAA Constitution ]
Student Stories
Student Handbook
The student handbook is designed to provide students in the Retail B.Comm degree with the information necessary for students to strive within the program.