You are now in the main content area
Pool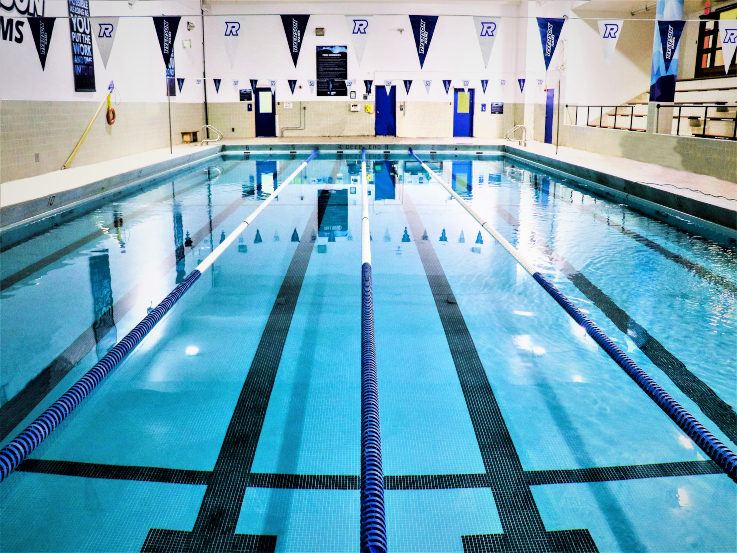 The Recreation and Athletic Centre (RAC) is located at 50 Gould Street. Toronto, Ontario. M5B 1X8.
The Pool can be accessed through the RAC men's and women's changing rooms which are located on the north side of the building.
The Accessible Entrance to the RAC is located at 379 Victoria Street. Toronto, Ontario. M5B 2K3.
Passenger Lift is available, for information on building Accessibility please visit the Inclusive & Accessible Change Space page.
Map of 50 Gould St, Toronto, ON M5B 2K3
The Pool is 25 yards (75 feet) and is divided into six lanes.
Service Requests
If you have a service request or notice something in our facilities that needs maintenance/ repair or our attention, please contact us.
RAC Facilities : fixrac@torontomu.ca
MAC Facilities : fixthemac@torontomu.ca
This helps us track areas for improvement as well as keep our buildings in optimum condition.